Press Release
Thanks to Guardian Fine Art Services, Brewers Pride Flies High in Menomonee Valley
You can't help but notice the 10-foot flag.
(MILWAUKEE, WI, October 11, 2018) Guardian Fine Art Services is the latest to catch Brewers Fever, with a super-sized Milwaukee Brewers flag hoisted atop their 5-story building in the Menomonee Valley. Whether you're driving your daily commute toward downtown, or on your way to Miller Park, you can't help but notice the 10-foot flag, flying high above Highway I-94 heading east, near the I-43 exit.
If it seems surprising that a fine art services company and a baseball team are in mixed company, guess again. John Shannon, the owner of Guardian Fine Art Services thinks the similarities between Guardian and the crew are pretty strong. According to Shannon, "The Brewers are putting Milwaukee on the map. Like so many other organizations and individuals in this city, they're a winning team that knows the value of perseverance with a can-do attitude." Shannon is a perfect example of that determination. As an extensive collector of art, he recognized a lack of fine art storage in the area (the closest facility was in Chicago) and felt that like himself, other collectors in Wisconsin would benefit from the convenience of a fine art storage facility nearby.
As the former owner of Racine-based Quick Cable, Shannon was no stranger to running a company.  He merged his passion for fine art with his business experience and Guardian Fine Art Services was born. It began in 2012, with the search for a building. Shannon gravitated to the Menomonee Valley and purchased a building at 2045 W. St. Paul Avenue, but realized that it's predominantly timber structure would be a liability for storing art, not to mention that its 10,900 square footprint was too small. In 2014, Shannon purchased a different structure down the street at 1635 W. St. Paul Avenue. Built in 1924, the 65,000 square foot, brick and concrete structure was perfect for his venture. After three years of extensive renovating, it became the building it is today, a state-of-the-art facility in the same league as the finest art storage facilities in New York or Chicago.
Fast-forward to present day, Guardian Fine Art Services has been successfully operating for one year, and with clients scattered across the country, Guardian Fine Art Services is becoming known for their expert services and Shannon couldn't be happier.
Serving museums, institutions and individual collectors and their financial, legal, and risk advisors, Guardian offers 24/7 security monitored storage for fine and decorative art, jewelry, antiques, heirlooms and other valuables. They also provide art transportation, packing, crating, installation and collection management. At affordable rates, they offer long and short-term storage options with no minimums. With a professional team comprised of curators, registrars, crate builders and art handlers, Guardian is yet another example of Milwaukee's can-do spirit. Located just 5 minutes from Miller Park, they're excited to cheer on the team. Simply stated, whether it's the staff at Guardian or the Milwaukee Brewers, go team!
Mentioned in This Press Release
Recent Press Releases by Guardian Fine Art Services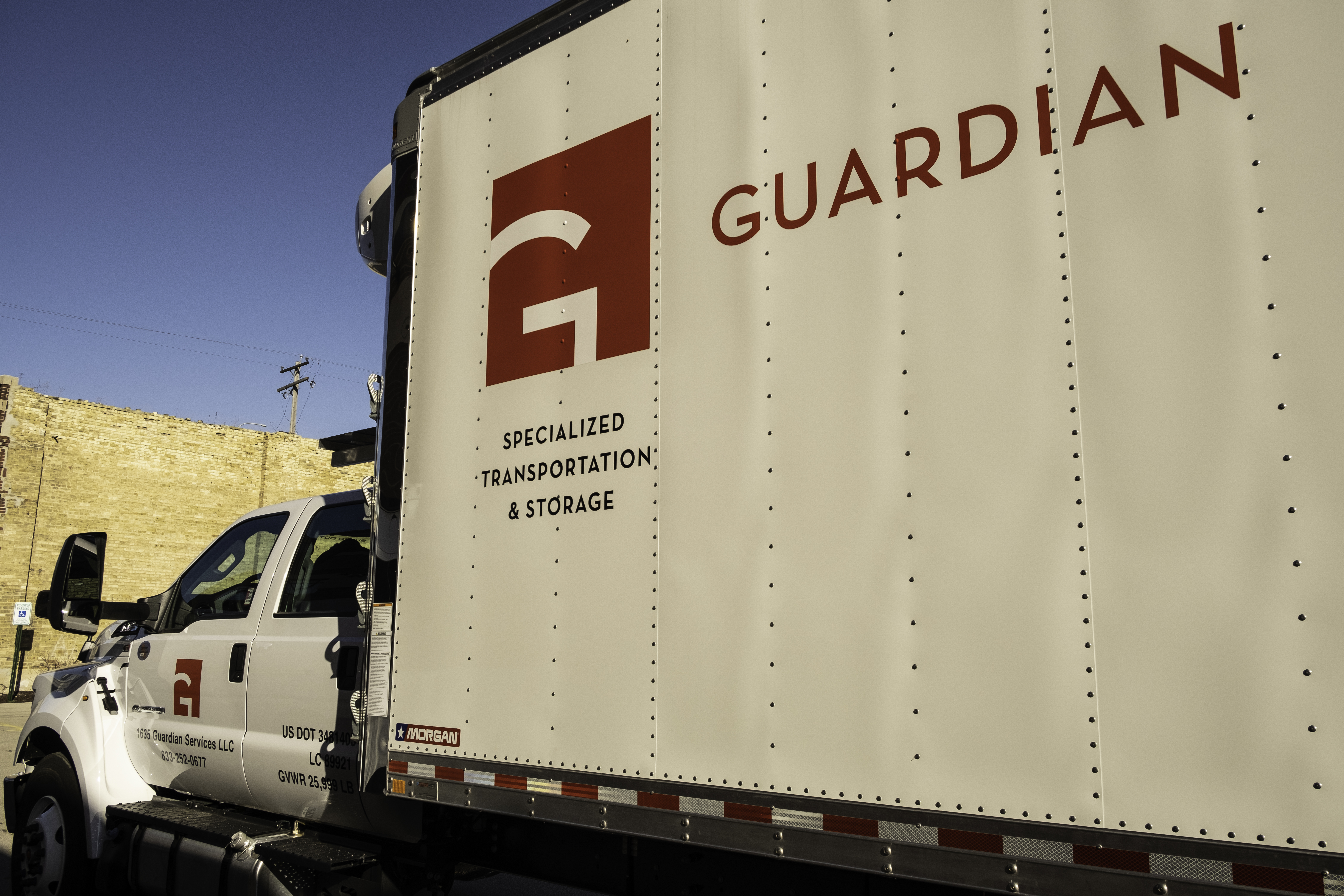 Dec 10th, 2020 by Guardian Fine Art Services
Milwaukee is our hub, says Managing Director John Shannon: This puts us in the major leagues