Press Release
Sweet Water Announces Appointment of Linda Reid as Executive Director
Reid earned her law degree from the University of Arkansas School Of Law in 1995
Sweet Water—Southeastern Wisconsin Watersheds Trust, Inc.–is excited to announce the appointment of Linda Reid as its new Executive Director.
On March 31st, Sweet Water's Board of Directors unanimously moved to appoint Linda Reid to serve as its Executive Director. Reid earned her law degree from the University of Arkansas School Of Law in 1995. After working in the private sector, she joined the University of Wisconsin–Whitewater's (UWW) Department of Finance and Business Law in 2003.
Reid also served as Interim Director of the Center for Global Education. Taking advantage of an opportunity to bring together her academic work with her lifelong commitment to the natural environment, Reid became a Sustainability Fellow and Sustainability Council co-chair for UWW.
While at UWW, Reid launched the Water Business Program, a new program developed in collaboration with the Milwaukee Water Council. Under her leadership, this academic program has grown to become the Institute for Water Business, now located in the Global Water Center.
As Director of the Institute, Reid has secured grants from government agencies, corporate and family foundations, and cultivated relationships with funders.  For the past five years she has been working collaboratively with non-profit, industry, and government organizations on freshwater issues.
The Sweet Water Board was impressed by her experience, leadership skills, and commitment to water resources. Reid will join Sweet Water and its partners to build on initiatives and partnerships Sweet Water has established over the last six years and to expand collaborative watershed efforts into the Milwaukee River watershed.
The organization welcomes Reid as its new Executive Director and looks forward to working together with her to advance its mission of restoring the Greater Milwaukee watersheds to conditions that are healthy for swimming and fishing.
Reid will be introduced to attendees at the 11th annual Clean Rivers, Clean Lake conference on Thursday, April 30. Please join Sweet Water and conference attendees as they welcome her that day. For information about conference registration, visit the Sweet Water website at this link.
Mentioned in This Press Release
Recent Press Releases by Southside Organizing Committee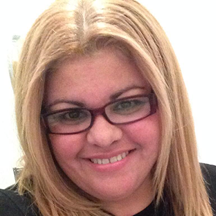 Jan 5th, 2015 by Southside Organizing Committee
The Board of Directors is excited to announce that Tammy L. Rivera will serve as Interim Executive Director beginning January 7, 2015.