Press Release
Summerfest Releases 2016 Festival Results
In addition to this year's party, a special effort was made to raise excitement for the huge celebration in 2017 – the 50th Summerfest.
MILWAUKEE (July 14, 2016) – Milwaukee World Festival, Inc. officials announced results of Summerfest 2016, reporting attendance of 804,116. This total is 4.1% above 2015 attendance. In total, Summerfest employed nearly 2,097 seasonal employees overall. Additionally, over 320 volunteers provided over 3,200 hours of support for festival services.
"Hosting the legendary Paul McCartney was just one aspect of our success in 2016. Thanks to an incredibly diverse line-up of talented artists, the continued participation of our fans and the commitment of our partners, vendors and volunteers, Summerfest again delivered on its status as "The World's Largest Music Festival." said Don Smiley, President and CEO of Milwaukee World Festival, Inc.
In addition to Paul McCartney, there were several other musical highlights, including a blockbuster line-up in the Marcus Amphitheater with artists like Luke Bryan, Sting and Peter Gabriel, a co-headlining performance by Chris Stapleton and Alabama Shakes, Blake Shelton and Weezer and Panic! At The Disco. On the grounds stages, Summerfest welcomed first time headliners like Hollywood Vampires, Jason Derulo, Ryan Adams and The Shining, Garbage, Chris Isaak, Milky Chance and The Decemberists. Enhancing the traditional evening headlining performances, daytime headliners Chris Lane, Diane Coffee, Neil Finn, Drew Baldridge and Howard Jones drew capacity crowds.  Finally, Summerfest added enhanced video performances from artists like Violent Femmes, Fitz & the Tantrums and Willie Nelson and artist interviews with O.A.R., Gavin DeGraw, Kacey Musgraves and others via the Summerfest You Tube channel.
Milwaukee World Festival, Inc.'s corporate sales team integrated several new sponsorship and promotional partnerships, including Calypso Lemonade, CITGO, Eckrich, Full Compass, Gildan, Johnsonville, Marcus Theatres and Taiwan Excellence. In addition, Pepsi, Boston Store and FM106.1 significantly extended their relationship with Summerfest.
As in years past, Summerfest and its sponsors provided patrons with FREE or discounted admission promotions each and every day of the festival. In total, 92,271 patrons – or 11.4% of all attendees – took advantage of admission promotion offers. Additionally, Summerfest staff thanked patrons by giving away 25,000 weekday admission tickets for FREE (a ticket value of $325,000) during the Opening Day ticket giveaway. 
Beyond music, Summerfest fans enjoyed a variety of fun activities during the festival. A Summerfest staple, patrons took in beautiful views with 95,755 trips on the Skyglider presented by Taiwan Excellence. The "Wheel in the Sky" giant Ferris wheel provided patrons with 18,428 rides and, on the water, 3,500 fest-goers took advantage of the Badger Meter paddle boats. Though no one was lucky enough to sink a hole-in-one, some patrons came close with 19,977 swings attempted at the Meijer Hole-In-One with CBS 58.
In addition to this year's party, a special effort was made to raise excitement for the huge celebration in 2017 – the 50th Summerfest. As a way to kick off the celebration and thank patrons for decades of support, Summerfest offered the 50,000 for Summerfest 50 promotion and gave a free commemorative ticket to Summerfest 2017 to all patrons entering the festival from noon – 5:00 pm on July 10. Stay tuned for more exciting information and announcements about the upcoming 50th soon.  For more details, visit Summerfest.com, Facebook.com/summerfest or Twitter: @Summerfest.
Mentioned in This Press Release
Recent Press Releases by Milwaukee World Festival, Inc.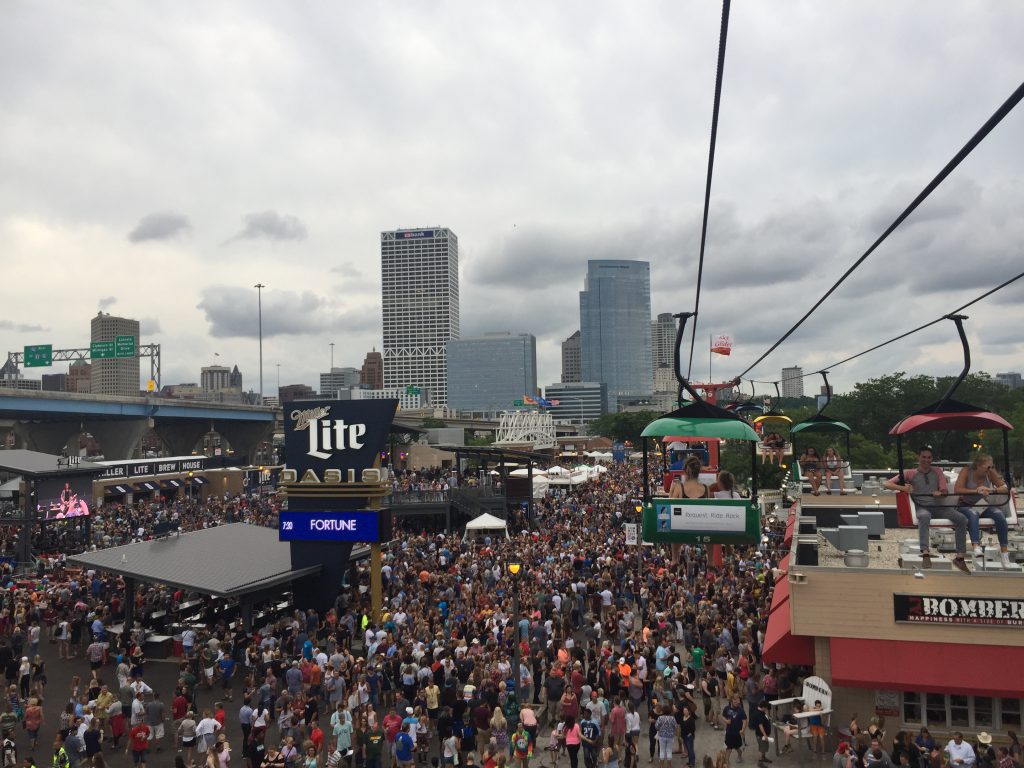 Jul 12th, 2019 by Milwaukee World Festival, Inc.
Festival hosts diverse and innovative line-up, grows Summerfest Tech, and provides world-class experience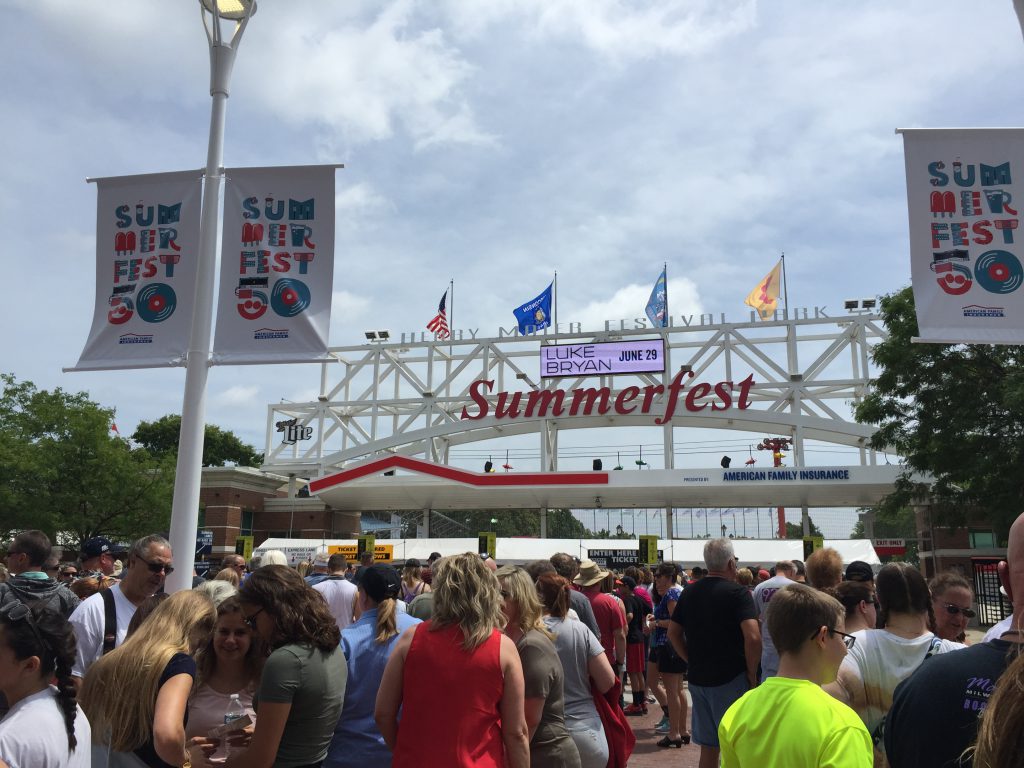 Jul 3rd, 2019 by Milwaukee World Festival, Inc.
Featuring Chance to win $20,000 and Prizes from Festival Sponsors. Plus - 30,000 FREE Summerfest 2020 Tickets will be Distributed