Press Release
Summer looks, sounds and even feels better at the Harley-Davidson Museum®
Summer looks, sounds and even feels better at the Harley-Davidson Museum®
Milwaukee, USA – June 1,  2017: The Harley-Davidson Museum® is gearing up for a summer full of fun at 6th & Canal. In addition to the special summer exhibit, "The Race of Gentlemen," opening June 16, the H-D Museum™ has events, activities and parties on tap that will ensure the 20-acre campus serves as the hub for Milwaukee's summer fun.
As the Harley-Davidson Motor Company® celebrates 114 years of innovation and ingenuity, the H-D Museum™ is the only place to get the full story on the world's most iconic motorcycle brand. Read on the learn more about the summer slate of events and begin planning your visit at H-DMuseum.com.
Special summer exhibit opening:
"The Race of Gentlemen"
June 16 – Sept. 4. (Media preview scheduled for June 15; please email Tim McCormick for more info.)
At the intersection of speed and style, The Race of Gentlemen has become a must-see and must-do automotive carnival. Dedicated craftsmen and women build and restore vintage American hot rods and motorcycles to blast down the beaches of the Jersey Shore. This summer, the Harley-Davidson Museum® is proud to bring together the vehicles, the artistry and the personalities that make up The Race of Gentlemen for its special exhibit.
"The Race of Gentlemen" will take over The Garage beginning June 16 and running through Labor Day (Sept. 4). In addition to displaying portraits, bikes and roadsters pulled from past races, "The Race of Gentlemen" exhibit will reveal the passion and devotion TROG compatriots bring to this sandy spectacle.
More than a dozen motorcycles and automobiles will be on display – machines restored and resurrected for the sole purpose of redlining down the shore. Some highlights include:
1923 Ford T Roadster owned by Ray Evernham, former NASCAR crew chief for Jeff Gordon
1946 Harley-Davidson Knucklehead owned and raced by Jeff "Hollywood" Baer
1947 Harley-Davidson UL owned and raced by Tom Rowe, a former flat tracker
Select photography from featured photographers David Carlo and Cory Piehowicz can be found here. Additionally, videos that profile the adrenaline-fueled racers can be found here.
Events:
Bike Nights
5-9 p.m. every Thursday through September
All bikes unite at the Harley-Davidson Museum®. Grab your bike. Join other riders for live music, fun and plenty of eye candy. Enjoy food and drink specials inside and outside MOTOR® Bar & Restaurant, including $3 Miller High Life beers with your MOTOR Bike Night koozie (koozies available at The Shop on the H-D Museum™ campus).
New this season, area Harley-Davidson® dealers are powering live music for each and every Bike Night. Plus, the Bike Night Loyalty Program give attendees even more chances to win great prizes and merchandise from Harley-Davidson™. Upcoming highlights include:
June 1                   The U.S. Open Trophy Tour, powered by Lexus, makes a stop at 6th & Canal prior to its grand entrance at Erin Hills. Win tickets to the U.S. Open as you rock out to the sounds of Katie Mack and the Moan.
June 9                   Rockerbox Motofest pre-party & ticket giveaway featuring The Now Band
June 15                 The Summerfest Street Team will be on hand for giveaways with Consult the Briefcase providing the soundtrack
June 22                 Military Appreciation with music from Tallan Noble Latz 
June 29                 United We Roll Bike Night featuring Devil Met Contention
July 6                     Wild Ones Kick Off with music from Chicken Wire Empire 
The prize giveaways listed above, including the U.S. Open tickets, the Rockerbox Motorfest tickets and Summerfest tickets are not administered or sponsored by the Harley-Davidson Museum. Please consult the sponsors for more information, including eligibility rules and restrictions
Father's Day – Free H-D Museum Admission
Sunday, June 18, 2017
This Father's Day, make memories that last a lifetime at the Harley-Davidson Museum. We've got everything you need to create a legendary experience for dear old Dad:
FREE MUSEUM ADMISSION FOR DAD*
Sunday 9 a.m.-6 p.m.
The Harley-Davidson Museum honors fathers and grandfathers by offering free admission* on Father's Day. Explore the 114 years of Harley-Davidson history.
*Free admission for dad with a paid adult admission.
EAT AT MOTOR® BAR & RESTAURANT
Sunday 11 a.m.-7 p.m.
We're going to let you in on a little secret: Dad doesn't like firing up the grill on his special day. Leave the cooking to the fine folks at MOTOR Bar & Restaurant and give Dad a meal fit for a king. From sizzling specials to ice-cold beverages, MOTOR is the place where Dad can unwind and enjoy the royal treatment. And don't forget: MOTOR's patio is postcard-perfect on a sun-splashed day.
GIFTS AT THE SHOP
Sunday hours 9 a.m.-6:30 p.m.
Here's another pro tip: Dad's got enough neckties and utensils for the grill. Pop into The Shop for unique gifts and merchandise that can't be found anywhere else. Score a win on Father's Day with exclusive Harley-Davidson apparel from The Shop.
Harley-Davidson® Motorcycle Demos
Harley-Davidson Museum®
June 24, 9 a.m. – 5 p.m.
Demo the latest Harley-Davidson® motorcycles and find your perfect match. Demo rides are free. Available bikes vary. Come early to register and ride all day. Demo riders are required to possess a valid motorcycle operator's license and be at least 18 years of age. Demo riders and passengers are required to wear a properly-fitting, D.O.T. certified helmet and other appropriate riding gear (including eye protection, shirt, full-length pants, and closed-toed shoes) while riding in the demo event.
Wild Ones: Vintage Motorcycle Rally
Harley-Davidson Museum®
July 8, 9 a.m.-8 p.m.
Come celebrate motorcycle heritage with a vintage 1940s-style motorcycle rally at the H-D Museum™. The 15th annual Knucklehead Company Reunion hosts an antique motorcycle ride-in show and the AMCA Badger Heritage Chapter hosts authentic motorcycle field games like the slow race and plank ride. The Ives Brothers will thrill the audience with Wall of Death Stunt Shows throughout the day and be sure to check out "The Race of Gentlemen" special exhibit on display at the Museum through September 4.
Stick around for the after-party concert with live music from The Telltale Signs and special $10 after-hours admission into "The Race of Gentlemen." With so much to see and do, plan to spend the day at the H-D Museum™!
Save the date: Labor Day Weekend Rally, Aug. 30 – Sept. 4
Don't miss the biggest party of the summer over Labor Day weekend as the H-D Museum™ makes this weekend-long celebration bigger and better than ever! With live music from Throttlefest, a Sunday ride-in bike show, miles and miles of rolling sculptures, and so much more planned for the weekend, the H-D Museum™ will be the place where legendary memories are made.
Tours:
Bikes Brats and Beer Tour
Thursdays 3 p.m. and Sundays 10 a.m.
Get an authentic taste of American history and culture on Harley-Davidson Museum's Bikes Brats & Beer Tour, offered in partnership with Milwaukee Food & City Tours®. The 3 1/2-hour excursion begins with a guided H-D Museum™ tour, highlighting Harley-Davidson's journey from garage start-up to iconic global brand. Next, you'll board the tour bus for a close-up look at Milwaukee's legendary beer- and sausage-making heritage, traveling through the Menomonee and Miller Valleys and downtown Milwaukee. Narrated points of interest include Miller Park, Miller Brewing Company, the family mansions of Milwaukee beer barons, Pabst Brewery Complex, Schlitz Park, and Usinger's Famous Sausage Shop.
Purchase tickets here or in person at the H-D Museum™ lobby.
About the Harley-Davidson Museum®
A walk through the Harley-Davidson Museum® is a walk through the history of America. With an unrivaled collection of Harley-Davidson® motorcycles and memorabilia, a 20-acre, park-like campus, and a calendar full of activities, the H-D Museum™ is one of Milwaukee's top tourist destinations for visitors from around the globe. A visit to the H-D Museum™ is an experience that will stay with you for a lifetime. Make your plans to visit the Harley-Davidson Museum® at h-dmuseum.com.
Mentioned in This Press Release
Recent Press Releases by Harley-Davidson Museum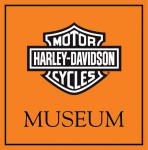 Mar 3rd, 2020 by Harley-Davidson Museum
Check out the official Mama Tried Pre-Party and join John McGivern as he brings a special screening of "Around the Corner" to campus.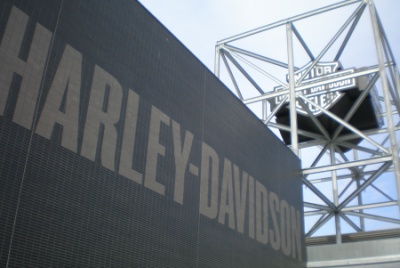 Jan 15th, 2020 by Harley-Davidson Museum
The return of Milwaukee Museum Week, Monster Jam drivers and more events and displays make this the perfect time to visit the crossroads of 6th & Canal.