Press Release
Statement on Proposed Oak Creek Power Plant Coal Pile Expansion
Concerned residents speak out over health, economic impacts of harmful emissions
MILWAUKEE — Today, concerned citizens spoke out over the proposed expansion of the coal storage pile and operations at We Energies' Oak Creek Power Plant. Of particular concern is the existing particulate matter and coal dust pollution coming from the facility and its open coal piles, which have become a serious health and quality of life issue for area residents. This public hearing was an important opportunity for citizens to tell the Department of Natural Resources (DNR) that their health and welfare matters, and that stronger emission controls should be used at the Oak Creek Power Plant to protect Wisconsin's citizens and its environment.
In regards to the issue, Clean Wisconsin releases the following statement:
"The residents of Oak Creek have put up with preventable coal pollution from the largest coal plant in Wisconsin for many years. DNR should now require We Energies to use better pollution prevention measures than the company has proposed to improve air quality and safeguard the health of local citizens," says Matt Landi, science and policy associate with Clean Wisconsin.
Airborne coal dust has many health impacts. Numerous scientific studies have found that exposure to coal dust can cause premature death in people with heart or lung disease, nonfatal heart attacks, irregular heartbeat, aggravated asthma, decreased lung function and increase respiratory problems. By requiring We Energies to use pollution controls such as wind barriers, "crusting" agents, wet dust suppression, enclosures and other controls, as well as monitoring and enforcement, the DNR can begin to address these public health threats from the Oak Creek Power Plant.
Clean Wisconsin protects the state's air, water and natural heritage. On behalf of our more than 30,000 members, supporters and partners, Clean Wisconsin protects the special places that make Wisconsin such a wonderful place to live, work and play. 608-251-7020, www.cleanwisconsin.org.
Mentioned in This Press Release
Recent Press Releases by Clean Wisconsin

Oct 19th, 2021 by Clean Wisconsin
State on the verge of implementing PFAS regulations next year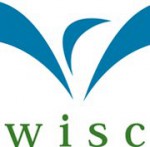 Jul 31st, 2019 by Clean Wisconsin
Drop boxes around city help protect drinking water from medical waste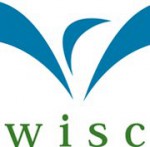 Feb 26th, 2019 by Clean Wisconsin
"I am encouraged to see continued attention on solutions that will reduce the phosphorus pollution that plagues our waterways."