Press Release
South Milwaukee Performing Arts Center Presents The Tap Pack
Old school cool from the new Kings of Swing. Saturday, February 29, 7:30 PM
(South Milwaukee, WI) – South Milwaukee Performing Arts Center is proud to present The Tap Pack, an elegant, high energy, tap show infusing tap dance with swing music, comedy and witty banter. The Tap Pack is a taste of a new, highly entertaining act featuring some of Australia's finest performers tapping up a storm. With credits on stage, film and television and with more than 20 musical theatre productions among them, The Tap Pack is pure entertainment and brings a new, invigorating energy to a timeless style.
ABOUT THE TAP PACK
Inspired by the infamous "Rat Pack" which included the famous talents of Frank Sinatra, Dean Martin and Sammy Davis Jr, this group brings the good ol' days to the 21st century. With dazzling performances on stage, dressed in slick suits and equipped with sharp wit, The Tap Pack is a modern twist on the classic "Rat Pack." Through their joking, competing, crooning, and cajoling, they were nominated for "Best Ensemble" and the "Betty Pounder Award for Excellence in Choreography" at the Green Room Awards in 2015, "Outstanding Achievement in Dance" at the Australian Dance Awards in 2015, "First and Foremost Entertainment Award" at the Brighton Fringe Festival UK in 2018, and were awarded the "Spirit of the Fringe" Award at the Edinburgh Fringe Festival in 2016.
Here are some reviews from around the world:
"…it's an astonishing tap display that builds in intensity… genuinely breath catching." – Time Out: London
"…it's pure joy…the five men are extraordinary step-dancers…The Rat Pack would certainly not be ashamed to be the inspiration and quasi namesake for this great group." – Berliner Ansichtssachen
"… a terrific cast and some hot tapping…take this chance to…get the full, swoon-inducing effect of these classy young men with their incredibly fast feet." – The Sydney Morning Herald
"If a couple of hours in the company of five talented, likeable Australian male entertainers who sing, joke around and could probably tap till dawn sounds appealing, this well-packaged … percussive dance show might be just the ticket." – The Times of London
TICKETS
Tickets: Adults $45-59, Seniors (ages 60+) $40-55, Students (4 years through college) $20-30. Purchase tickets online at www.southmilwaukeepac.org or through our box office at 414-766-5049 or in person at 901 15th Avenue. Box office hours are M-F (by phone 10-4 and walk-up 10-1). If purchasing in person, use door #7 and show ID. Box office opens one hour before the show, while tickets last.
ABOUT SMPAC
South Milwaukee Performing Arts Center (SMPAC) has been providing the greater Milwaukee and southeastern Wisconsin communities with creative, innovative and diverse performing arts for 15 years. Located inside of the South Milwaukee 6-12 campus, it serves the families of South Milwaukee and provides professional performing arts services for hundreds of events annually.
Past performances on our stage include the Soweto Gospel Choir, Celtic Nights, Big Bad Voodoo Daddy, The Vienna Boys Choir, The Violent Femmes, Flamenco Vivo Carlotta Santana, Tommy Emmanuel, Legends Roundtable to Honor Da Crusher, Ex Fabula, Cirque Alfonse, The Official Blues Brothers Revue, John McGivern, Lindsey Buckingham, George Watsky, Donny McCaslin, Robert Glasper, The Zombies, Jean Luc Ponty, Jon Anderson, Arlo Guthrie, The Red Green Show, Slim Goodbody, George Winston and many, many more
SMPAC was named as a top five Best Theatre in City Voter's Milwaukee A-List Best Of contest in 2016 and 2017, receiving customer reviews such as "Great venue with fabulous events for all ages!" "Excellent and diverse touring artist performances showcased in a comfortable, friendly theatre away from the downtown crowds." "There is not a bad seat in the house." SMPAC was named the tri-city South Shore Chamber of Commerce Outstanding Business Award for 2017.
The SMPAC Performing Arts Series is sponsored in part by Classic Cargo International Inc., Courtyard Marriott Milwaukee Airport, Skyline Catering & Express Deli, TASC Services LLC., Molthen-Bell & Sons Funeral Home, West Bend Mutual Insurance Company and Ken Cook Co. Performances are supported in part by a grant from the Wisconsin Arts Board with funds from the State of Wisconsin and the National Endowment for the Arts.
SMPAC is located inside of the South Milwaukee School District 6-12 campus, at 901 15th Avenue in South Milwaukee between College and Rawson Avenues. It is easily accessible from I-94 and 794. Free parking is available in the northwest parking lot. For events, patrons should enter door #9. For tickets or more information, visit southmilwaukeepac.org or call (414) 766-5049.
Mentioned in This Press Release
Recent Press Releases by South Milwaukee Performing Arts Center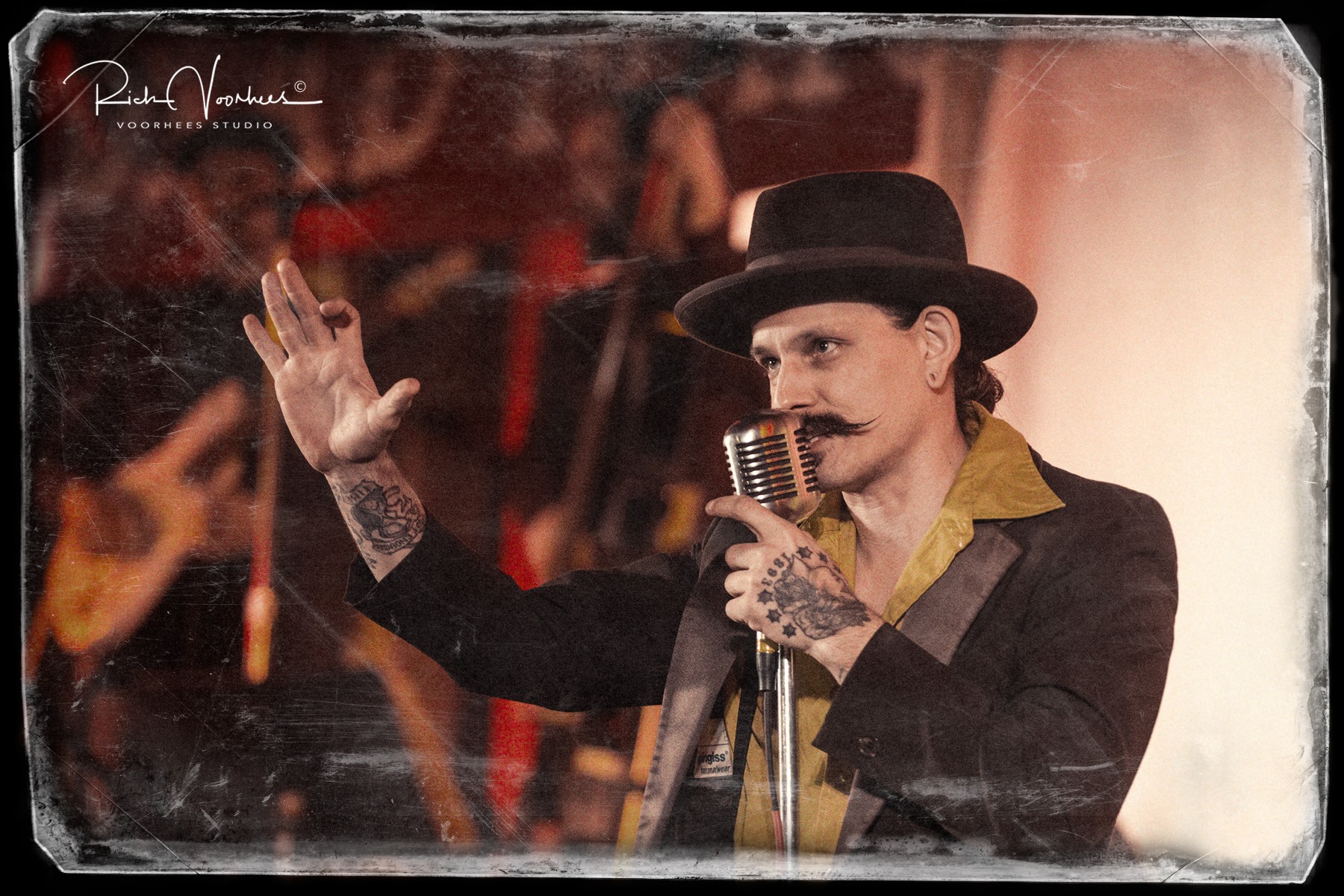 Mar 9th, 2020 by South Milwaukee Performing Arts Center
Featuring more than 100 performers! With Prof. Pinkerton Xyloma as Master of Ceremonies - Friday, May 15 • 6:00 pm Pre-Show Fundraiser/Social/Raffle • 7:30 pm Performance