Press Release
Soulstice Theatre presents the Concert Event of the Season
"Follies" opens June 6
Winner of eight Tony Awards, FOLLIES is the legendary musical featuring the music and lyrics of Stephen Sondheim and a book by James Goldman. FOLLIES tells the story of a reunion in a condemned theatre of the past performers of the "Weismann's Follies," those dancing and singing darlings who won our hearts between the Wars.  They come to bid their old performing home goodbye, and to say hello again to the many memories made within those walls.
Love, loss, laughter, and lament come to the reunion as well in this Broadway classic, with unforgettable songs including "Beautiful Girls," "Broadway Baby," "I'm Still Here," and the masterpiece "Losing My Mind".
FOLLIES features an ensemble cast, including Laura Monagle as the lovelorn Sally; Stephen Pfisterer as Sally's beleaguered husband, Buddy; Liz Norton as chorus-girl-turned-socialite, Phyllis; and David Ferrie as Phyllis's husband, Ben, the lawyer and politician with all the answers.  Carrie Gray, Indalecio De Jesus Valentin, Abby Armstrong, and Thomas Jacobsen portray the foursome in 1941, ghosts with which our characters are none too happy to visit.
With supporting performances by Tamara Martinsek, Joy Bach, Wendy Rightler, Marcee Doherty-Elst, Jeff Krueger, Katie Thompson, Amanda J. Hull, Julianne Frey, Parker Cristan, Hayley San Fillippo, Matthew Northey, Phil Stepanski, Kevin Gadzalinski, and the legendary Bob Zimmerman, this star-studded cast is simply not to be missed.
One of Sondheim's best musical and lyrical works, FOLLIES is presented here in concert format allowing audiences the chance to be swept away by song after phenomenal song!  FOLLIES is certain to leave you on your feet cheering for more.
Soulstice continues its mission of giving back to the community in which it performs. For this production, Soulstice will partner with The Drama Therapy Fund, a non-profit organization which utilizes theatre as an interventional therapy for individuals, couples, and groups.
Shows:  Friday and Saturdays – June 6 through 21 at  7:30 p.m.
Keith Tamsett Theatre – 3770 S. Pennsylvania, Suite 2, St. Francis
Tickets $20 Adults / $18 Students, Seniors, Veterans and Active Military (with ID) – available online at www.soulsticetheatre.org or call 414-481-2800 for reservations.
Mentioned in This Press Release
Recent Press Releases by Soulstice Theatre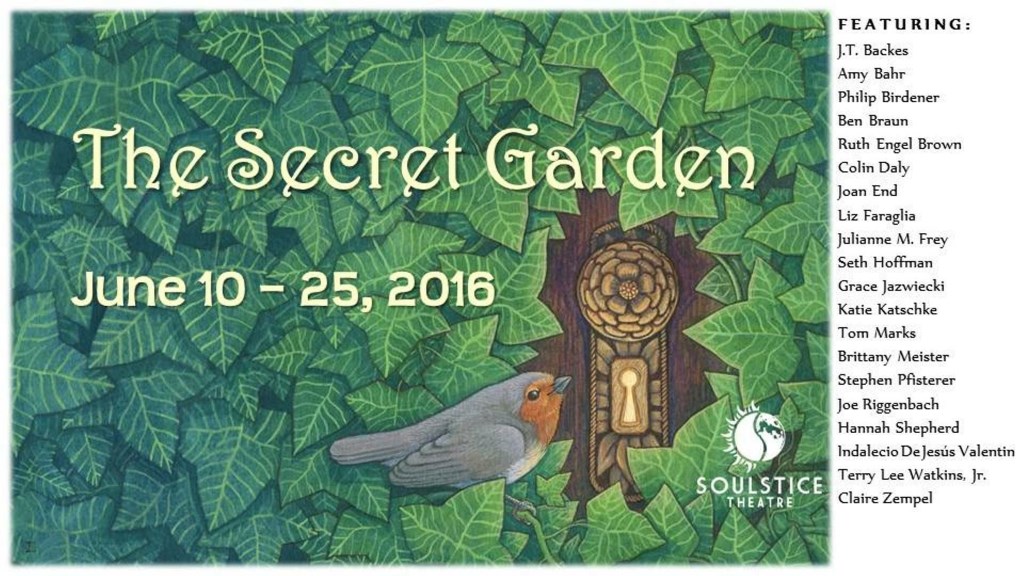 Jun 7th, 2016 by Soulstice Theatre
A brilliant cast awaits audiences for this new interpretation of the Broadway spectacle.