Press Release
Skylight Music Theatre Presents a Vibrant New Version of Andre Grétry's Heartwarming Opera Beauty and the Beast (Zémire et Azor)
Featuring Larger-than-Life Puppetry and Direction by Obie Award-Winner James Ortiz. Seven Performances Only! March 17 - 26, 2017 in the Beautiful Cabot Theatre
Milwaukee, Wis. (February 9, 2017) – Skylight Music Theatre presents an inventive new version of André-Ernest-Modeste Grétry's heartwarming, 18th-century light opera, Beauty and the Beast (Zémire et Azor).
Based on the original fairy tale, this dynamic reimagining is a visual spectacle featuring dance and larger-than-life puppetry designed by Obie-award winner James Ortiz, who also serves as stage director and scenic designer. Grétry's score, reminiscent of early Mozart operas, is sung in English and performed live by a 13-piece orchestra under the direction of Shari Rhoads.
The production runs only seven performances, from Friday, March 17 through Sunday, March 26, 2017 in the Cabot Theatre at the Broadway Theatre Center, 158 N. Broadway, Milwaukee, Wis.
Obie Award Winner to Direct and Design Giant Puppetry
Ortiz and Rhoads adapted the 1771 opera, creating a new version that showcases the well-known fable in a new light, while remaining true to its message about inner beauty and the redemptive power of love and forgiveness.
"We have created a true spectacle — a visual feast — featuring giant-size puppetry to tell this fairy tale," said Ortiz, who will be making his Skylight Music Theatre debut. "At its core,
Beauty and the Beast
is a rollicking evening of great music, magic and heart, with moments of real tenderness. We have infused this production with dynamic scenery, lush costuming, joyous dance, and of course enormous puppets of fantastical creatures that will hopefully transport the audiences to another, more magical world."
Ortiz won a 2016 Obie for puppet design for his critically acclaimed off-Broadway production of The Woodsman, which The New York Times called, "breathtaking," "abundantly beautiful" and a "spectacle infused with breath and light." (To see scenes from The Woodsman, go to http://bit.ly/22B6TXN ). Ortiz also wrote, starred in and co-directed The Woodsman, which ran in numerous engagements between 2012-2016.

Music Director Rhoads Returning to Skylight
Music Director Rhoads, who will conduct Beauty and the Beast, said, "This opera was Mozart's favorite opera as a child, and the score sounds similar to an early Mozart opera — but with Grétry's Belgian/French flavor. We perform in English, accompanied by a 13-piece orchestra, and audiences will be enchanted as the fable and fantasy come together on stage." Rhoads has worked often with Skylight and was most recently music director for La Cage Aux Folles.
Skylight's Interim Artistic Director Ray Jivoff said, "We are proud to bring this re-imagined version of the fairy tale opera to our stage. It is an example of what Skylight does best – bringing music and theatre together to tell a story in a fresh new way. Although it is called Beauty and the Beast, I guarantee you audiences will not be confused with any animated or live-action film of the same name!"
Hollis and Williams-Ali Star in Title Roles
Performing the title roles will be Gillian Hollis, soprano, making her Skylight Music Theatre debut, and Chaz'men Williams-Ali, tenor, who returns to Skylight.

The Beauty and the Beast production team and cast:
Production Team
Music Director (Conductor)………………………… Shari Rhoads
Director/Scenic & Puppet Designer…………………James Ortiz
Costume Designer …………………………………….. Shima Orans
Lighting Designer ……………………………………… David Gipson
Assistant Music Director…………………………Anne Van Deusen
Production Stage Manager……………………. Daniel J. Hanson
Puppet Team…………Jen Lyons, Lisa Schlenker, Jessica Scott
Cast
Gillian Hollis……………………………………………………… Zémire
Chaz'men Williams-Ali……………………………………………. Azor
Eric McKeever……………………………………………………. Sander
Nicholas Nestorak……………………………………………………. Ali
Erin Sura……………………………………………………………. Fatme
Sarah Thompson Johansen……………………………………. Lisbe
Ensemble
Alex Campea, Alex Mace, Bria Cloyd, Sean Anthony Jackson
Beauty and the Beast(Zémire et Azor)
– Beauty and the Beast is sponsored by Jan Serr & John Shannon and is a co-production with Opera Saratoga.
– Music by André-Ernest-Modeste Grétry with libretto by Jean François Marmontel after the story La belle et la bête by Jeanne Marie Le Prince de Beaumont and the play Amour pour amour by P.C. Nivelle de La Chaussée.
– English translation by Colin Graham O.B.E. New adaptation by James Ortiz and Shari Rhoads.
Biographies – Directors
James Ortiz (Director, scenic and puppet designer) Based in New York City, James Ortiz is an established director, actor, writer, designer, and puppeteer. Most recently, James was the recipient of the 2016 OBIE Award for Puppet Design for his critically acclaimed Off-Broadway show, The Woodsman. Regionally, On, and Off-Broadway James has designed for: Theatre for a New Audience and The Public Theatre (King Lear), Shakespeare Theatre of DC (The Tempest) and The New Group (Mercury Fur) among others. As a director, his work has been seen at New World Stages, Ars Nova, 59e59 and others. As an actor, credits include The Woodsman (New World Stages), El Gato Con Botas (Tectonic Theatre Co.), On the Head of a Pin (Strangemen), Rhinoceros (UglyRhino Theatre Co.), Wanda's Monster (Making Books Sing). He is the recipient of the 2014 Jim Henson Foundation grant, was the 2015 resident artist at The New Victory Theatre and recently became the 2017 Eugene O'Neill residency recipient. James is also the Co-Founder and Co-Artistic Director of the devised theatre group, Strangemen & Co.
Shari Rhoads (Music Director) Conductor and pianist Shari Rhoads was a correpetiteur at the Gran Liceu in Barcelona, the Teatro de la Zarazuela in Madrid and assistant to Hans Drewanz at the Staatstheater Darmstadt, Germany. She became the second woman to hold the title of Kapellmeister and conducted opera in Darmstadt and the Luzerner Theater in Luzern, Switzerland. She was Montserrat Caballé's private repetiteur from 1985-1987 and has accompanied many of the greatest singers of our time. Rhoads has appeared as a guest artist at the Aix-en-Provence Festival, The International Music Festival in Luzern, and the Beethovenhaus in Bonn, Germany. She was professor at the Conservatoire de Lausanne and the Musikhochschule Luzern for 10 years. For the past four years, she has added musical theater to her repertoire and music directed Skylight's productions of La Cage Aux Folles, Once on This Island and My Fair Lady.
Biographies – Title Characters
Gillian Hollis (Beauty/Zémire) In 2016, Hollis appeared as "Kathie" in The Student Prince with Opera Grand Rapids and toured with Opera For The Young as "Queen of the Night" in The Magic Flute. In previous seasons, Hollis played "Beauty" in Opera for the Young's Beauty and the Beast, "Guilette" in Chicago Folks Operetta's The Ball at the Savoy, "Sister Lillianne" in Dead Man Walking with Madison Opera. This season she makes her regional debut in her new hometown as "Barbarina" in Le Nozze di Figaro with Cleveland Opera Theater.
Chaz'men Williams-Ali (Beast/Azor) Williams-Ali was last seen at Skylight in the lead role of Cavaradossi in Tosca (2015) and was music director for Skylight's production of Crowns. From St. Louis, Missouri, Williams-Ali studied voice at the University of Iowa. Past roles include Romeo in Romeo et Juliette, Rodolfo in La boheme and Giles Corey in The Crucible at Glimmerglass Festival. Williams-Ali will make his Kennedy Center debut as Pinkerton in Madama Butterfly in 2017.
Performance Information
Performances of Beauty and the Beast, are Friday, March 17 through Sunday, March 26 in the Cabot Theatre, Broadway Theatre Center, 158 N. Broadway in the Historic Third Ward of Milwaukee.
Special Events
Skylight Insights. In-depth discussions with directors and special guests take place one hour before every Wednesday and Sunday performance.
For more information visit www.skylightmusictheatre.org, email info@skylightmusictheatre.org or call the Box Office at (414) 291-7800.
Tickets & Box Office
Tickets are $25 – $75 (plus tax and fees) and can be purchased in person at the Broadway Theatre Center Box Office or by calling (414) 291-7800, Monday – Saturday, from noon – 6 p.m., and two hours prior to each performance. Tickets may be purchased online at www.skylightmusictheatre.org.
For ticket discounts and more information sign up for Skylight's email newsletter at www.skylightmusictheatre.org or call the Box Office (414) 291-7800.
Group discounts are available for parties of 10 or more. Call (414) 299-4964 or email MorganH@skylightmusictheatre.org.
Skylight Bar & Bistro
The Skylight Bar & Bistro is located on the second floor of The Broadway Theatre Center. It is open two hours before each performance and features gourmet dining and fine wine by Indulge Wine Room. Reservations for full table service in Skylight Bar & Bistro can be made in advance by calling (414) 291-3773 or email Skylight@getindulge.com. Counter service is available without reservations.
About Skylight Music Theatre
Skylight Music Theatre's mission since 1959: To bring the full spectrum of music theatre works to a wide and diverse audience in celebration of the musical and theatrical arts and their reflection of the human condition.
Skylight presents productions "Skylight Style" – bringing fresh approaches or interesting twists to music theatre works, creating meaningful connections, not only between the characters on stage but with the audience as well. Skylight performs in the beautiful, intimate Cabot Theatre, which allows audiences to feel close to the powerful emotions on stage.
Mentioned in This Press Release
Recent Press Releases by Skylight Music Theatre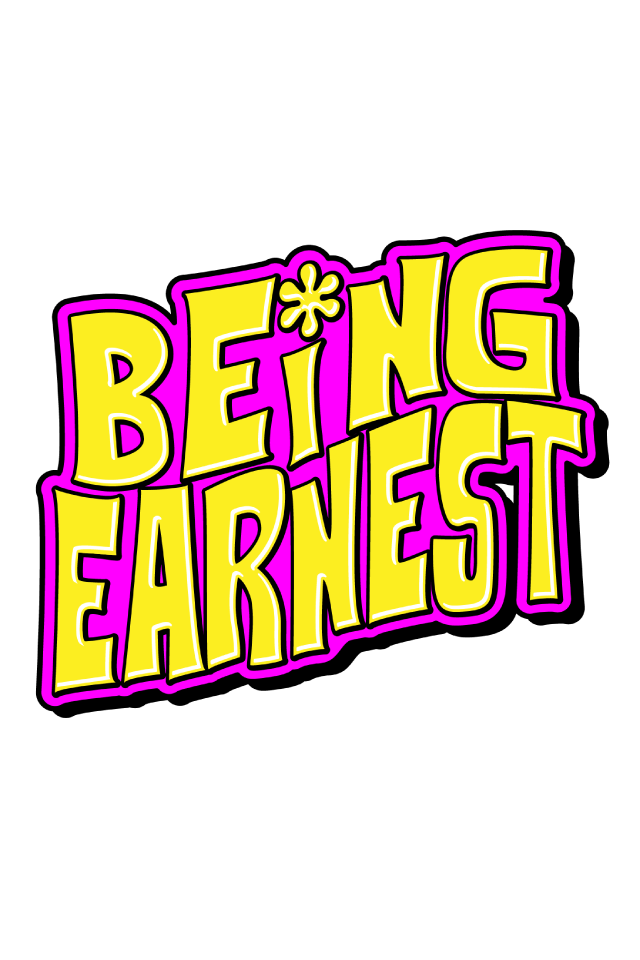 Oct 7th, 2020 by Skylight Music Theatre
Behind-the-Scenes Skylight Social Interview Oct. 13; Live Film Premiere and Talkback in the Cabot Theatre Oct. 17; Musical Available Streaming Online Oct. 16 - Nov. 12, 2020

Aug 31st, 2020 by Skylight Music Theatre
Line-Up Adjusts Productions, Timeline to Present Outstanding Music Theatre while Addressing Safety Measures