Press Release
Seven Ways to Celebrate Mom this Weekend in The Parks
Relaxing activities with Mom in mind
MILWAUKEE – From birding to wildflower walks, the Milwaukee County Parks are offering a variety of relaxing activities with Mom in mind, Mother's Day Weekend, May 12 and 13.
1. Shopping at the Mother's Day Native Plant Sale 
Helping children to grow. Helping plants to grow. It's all about nurturing and all about Mom.
Naturalists at Wehr Nature Center will be on hand Saturday and Sunday, from 9 a.m.–3:30 p.m., to offer advice on proper plant selection, at the annual Mother's Day Native Plant Sale. By matching plants to the conditions of a site, moms will spend less time maintaining the garden and more time enjoying it.
Whether full sun or dense shade, wet or dry, site conditions will be the guide for choosing specific spring ephemerals, prairie plants, woodland plants, and wetland plant species—all grown by a local nursery. Shoppers should arrive early for the best selection.
The $3.50 per carload parking fee is waived for visitors who are shopping only, but for that small fee, families will want to walk the trails to see native plants (and spring migratory birds) throughout the nature center. Wehr is located in Whitnall Park at 9701 W. College Ave. For more information, call Wehr at (414) 425-8550 or visit friendsofwehr.org.
2. Practicing Yoga at a Spring Festival  
While celebrating spring, moms are reminded to take care of themselves too.
Friends of Lincoln Park and community partners will kick off the weekend with SpringFest, Saturday from noon –3 p.m. Amid the activity, moms and families will have the chance to practice yoga in the park and to take part in healthy living screenings and activities. Other offerings include paddling and water safety information, arts and crafts for kids of all ages, honey bees, games, and additional family-friendly activities. Free wildflower seeds and free healthful snacks will be available for all, while supplies last.
The event takes place at Lincoln Park, 1301 W. Hampton Ave. For details, visit facebook.com/LincolnParkFriends
3. Going on the Mother's Day Wildflower Walk
Mom's appreciation of family, tiny wildflowers, and The Parks come together in this guided walk through Milwaukee's expertly designed Lake Park.
Lake Park was designed by Frederick Law Olmsted, the same person who designed Central Park in New York City, and on Sunday, from 1–3 p.m., the main attraction here will be the free Mother's Day Wildflower Walk. Mary Schley and other members of the Lake Park Friends will point out to families the reemergence of wildflowers and newly planted spring wildflowers. Because the park is a hot spot for birding, families might also see some warblers along the way. The walk will start at the warming house in the northern part of the park.
Lake Park is located at 2975 N. Lake Park Road. For more information, visit lakeparkfriends.org.
4. Seeking the Warbling Warbler
Whether Mom is a beginning backyard birder or has a Life List of bird species that's in the hundreds, a stop along the Lake Michigan flyway could give her a special view—or song—that makes her day.
On Mother's Day,
Betsy Abert
and
Rita Wiskowski
of Friends of
Grant Park
will guide all levels of birders on a free Migratory Bird Walk, from 8–11 a.m., weather permitting. Grant Park is an e-bird hot spot, attracting over 200 documented bird species. Program participants should meet at 8 a.m. at the parking lot in the northern section of Grant Park, near Picnic Areas 7, (entrance at the Wil-O-Way sign on Lake Drive).
Grant Park is located on Lake Drive between Badger Avenue and Brookdale Court. For more information, call (414) 531-9249.
5. Exploring Gardens & Making Gifts for Mom 
Wildflowers, daffodils, tulips, forsythias, and flowering trees will greet families at Boerner Botanical Gardens, and hand-made gifts from the little ones will be precious mementos of the day.
From 8 a.m.–6 p.m., families can walk through all the garden spaces to witness the return of spring, and on Sunday, from 10 a.m.–2 p.m., children can make-and-take gifts for free for their mothers and grandmothers. The free activities offered through The Friends of Boerner Botanical Gardens take place in the Education and Visitor Center and do not include admission to the Botanical Gardens.
Regular admission to the Botanical Gardens is $6.50 for adults age 18 and up; $5 for students of any age with ID, Milwaukee County seniors age 60 and up with ID, and people with disabilities; and $4.50 for youths age 6–17. The Botanical Gardens are located in Whitnall Park, at 9400 Boerner Drive. For more information, call (414) 525-5601 or visit county.milwaukee.gov/BoernerBotanical.
6. Raising a Mimosa to Mom
Families now have a new location to raise their mimosas to honor Mom—South Shore Terrace Kitchen & Beer Garden. The venue offers stunning views of Lake Michigan and the Milwaukee skyline, and the menu features local ingredients. Mimosas will be added to the menu beginning Saturday. South Shore Terrace opens at 11 a.m. on Saturday and Sunday.
The site is ideal for a relaxed lunch or dinner. This year's kitchen highlights include the new vegan Impossible Burger and crab cake sliders, as well as the returning gourmet burgers, carrot fries, Miller High Life battered Clock Shadow Creamery cheese curds, Milwaukee Pretzel Co. pretzels, and Usinger's famous sausages.
Beverages include on-tap beers served in souvenir glass pints and steins, which can be refilled at a discount. Patrons who bring their own glassware also receive refill rates on beer purchases. Wine and non-alcoholic beverages are also available.
Items may be purchased with cash, credit and debit cards, and the new beer garden gift cards. South Shore Terrace is located at 2900 S. Shore Drive. For more information, call (414) 257-5622 or visit SouthShoreTerrace.com.
7. Golfing with Mom
Connecting with Mom will be more important than the score, but as an extra enticement to golf, 10 Golf Courses are offering a free round and golf-car special, for moms accompanied by a paid golfer.
The special is offered Sunday, for tee times after 1 p.m. To receive the special offer, children, spouses, or friends purchase a round and single-rider golf car, and a mom golfs and rides for free.
The offer is available at golf courses at Brown Deer, 7625 N. Range Line Road (414-352-8080); Currie, 3535 N. Mayfair Road (414-453-7030); Dretzka, 12020 W. Bradley Road (414-354-7300); Grant, 100 E. Hawthorne Ave. (414-762-4646); Greenfield, 12035 W. Greenfield Ave. (414-256-4010); Hansen, 9800 W. Underwood Creek Parkway (414-453-4454); Lincoln, 1000 W. Hampton Ave. (414-962-2400); Oakwood, 3600 W. Oakwood Road (414-281-6700); Warnimont, 5400 S. Lake Drive (414-481-4730); and Whitnall, 6751 S. 92 St. (414-425-7931).
For reservations, call the course or visit milwaukeecountygolfcourses.com.
Mentioned in This Press Release
Recent Press Releases by Milwaukee County Parks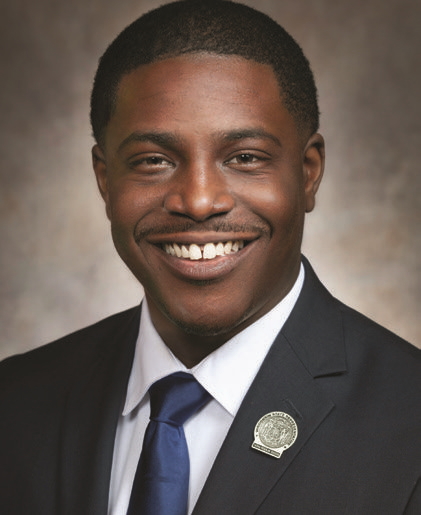 Oct 9th, 2020 by Milwaukee County Parks
Limited edition 'Trail Mix' ice cream flavor now available at Purple Door Ice Cream Locations