Press Release
Senator Baldwin Supports Legislation to Give Every American Lifesaving N95 Masks
More than 50 Democratic Colleagues Sponsor the Masks for All Act in the House and Senate
WASHNGTON, D.C. – U.S. Senator Tammy Baldwin is supporting lifesaving legislation to manufacture and distribute highly-protective N95 masks to every person in America.
The Masks for All Act, reintroduced by U.S. Senator Bernie Sanders (I-VT) and supported by more than 50 of his Democratic colleagues in the Senate and House of Representatives, would provide every person in the U.S. a free package of three N95 respirator masks. This includes individuals who are experiencing homelessness or living in group settings such as prisons, shelters, college dorms, and assisted living facilities, as well as all workers in health care settings, including doctors, nurses, clinical staff, and support staff from administrative and janitorial, to food service.
"Since the beginning of this pandemic I've been calling on the U.S. government to increase the national production of the medical supplies we need to fight this public health crisis. I have long supported unlocking the full power of the Defense Production Act to scale up production of Made in America personal protective equipment and medical supplies, including N95 masks,"
said Senator Baldwin.
 "As Americans are urged to upgrade the quality of the masks they wear, I want to make sure everyone has access to an American-made N95 mask, and this legislation will help make that happen and save lives."
Developed in consultation with health experts, the Masks for All Act would require the federal government to use all available authorities, including the Defense Production Act, to eliminate shortages of N95 respirator masks and distribute them to the public as soon as possible. The proposal would use the United States Postal Service for distribution and set up pick-up sites at convenient community locations that are already providing essential services, such as Post Offices, pharmacies, schools, public transportation stations, and COVID-19 testing sites. It would also end the U.S. reliance on China and other countries for this essential lifesaving equipment.
"As we face the rapidly spreading omicron variant, we should remember that not all face masks are created equal," said Senator Sanders. "Congress must demand the mass production and distribution of N95 masks, one of the most effective ways to stop the spread of the Covid virus. It is an absolute scandal that in the richest country in the history of the world, high-quality masks are not more readily available to frontline workers, health care workers, and all Americans. We are proposing that we do what our public health experts and scientists say we must do: provide all of our people with high-quality, N95 masks without cost, which could prevent death and suffering and save huge amounts of health care dollars."
According to recent reports, the Centers for Disease Control and Prevention (CDC) is considering updating its mask guidance to recommend N95 or KN95 masks. When the CDC initially issued mask guidance in 2020, N95 masks were reportedly not recommended for the general public out of concern of shortages for health care workers. Health officials now say there is not a N95 shortage. However, the public and health care facilities continue to experience access issues, and counterfeit masks remain a problem.
Studies have shown that the widespread use of face masks could prevent tens of thousands of COVID-19 deaths, while other studies indicate universal mask wearing could save the U.S. economy $1 trillion. Today, the benefits of widespread N95 use would be even greater. According to recent data, an N95 respirator mask provides the individual wearer with at least 2.5 hours of protection against an unmasked person infected with the Omicron variant, compared to just 20 minutes of protection if they are wearing a cloth mask or 30 minutes if they are wearing a surgical mask.
To date, the coronavirus pandemic has infected over 60 million Americans and killed more than 841,000, and just this week, the U.S. reported a record-breaking 1.35 million new coronavirus infections in one day – the highest daily total in the world.
The legislation is also co-sponsored by Michael Bennet (D-CO), Richard Blumenthal (D-CT), Cory Booker (D-NJ), Tammy Duckworth (D-IL), Kirsten Gillibrand (D-NY), Ed Markey (MA), Jeff Merkley (D-OR), Alex Padilla (D-CA), Gary Peters (D-MI), Chuck Schumer (D-NY), Tina Smith (D-MN), Chris Van Hollen (D-MD), Elizabeth Warren (D-MA), and Ron Wyden (D-OR). Reps. Ro Khanna (CA-17), Lori Trahan (MA-03), and Bonnie Watson Coleman (NJ-12) are co-leading the legislation in the House, with more than 30 additional cosponsors, including: Jamaal Bowman (NY-16), Cori Bush (MO-01), André Carson (IN-07), Troy A. Carter (LA-02), David Cicilline (RI-01), Yvette Clarke (NY-09), Jim Cooper (TN-05), Jim Costa (CA-16), Danny K. Davis (IL-07), Debbie Dingell (MI-12), Adriano Espaillat (NY-13), Dwight Evans (PA-03), Sylvia R. Garcia (TX-29), Jimmy Gomez (CA-34), Raúl Grijalva (AZ-03), Sheila Jackson Lee (TX-18), Pramila Jayapal (WA-07), Henry C. "Hank" Johnson, Jr. (GA-04), Ann Kirkpatrick (AZ-02), John Larson (CT-01), Barbara Lee (CA-13), Alan Lowenthal (CA-47), Grace Meng (NY-06), Grace F. Napolitano (CA-32), Marie Newman (IL-03), Eleanor Holmes Norton (DC-AL), Donald M. Payne, Jr. (NJ-10), Ayanna Pressley (MA-07), Jan Schakowsky (IL-09), Bennie G. Thompson (MS-02), Rashida Tlaib (MI-13), Ritchie Torres (NY-15), Nydia M. Velázquez (NY-07), Peter Welch (VT-AL), and Nikema Williams (GA-05).
To read a summary of the bill, click here. To read the text of the bill, click here.
Mentioned in This Press Release
People
:
Adriano Espaillat
,
Alan Lowenthal
,
Alex Padilla
,
Ayanna Pressley
,
Barbara Lee
,
Bernie Sanders
,
Bonnie Watson
,
Chris Van Hollen
,
Chuck Schumer
,
Cory Booker
,
David Cicilline
,
Debbie Dingell
,
Eleanor Holmes Norton
,
Elizabeth Warren
,
Gary Peters
,
Grace Meng
,
Jan Schakowsky
,
Jeff Merkley
,
Jimmy Gomez
,
John Larson
,
Kirsten Gillibrand
,
Lori Trahan
,
Michael Bennet
,
Peter Welch
,
Pramila Jayapal
,
Rashida Tlaib
,
Richard Blumenthal
,
Ro Khanna
,
Ron Wyden
,
Sheila Jackson Lee
,
Tammy Baldwin
,
Tammy Duckworth
,
Tina Smith
,
Tina Smith
,
Yvette Clarke
Recent Press Releases by U.S. Sen. Tammy Baldwin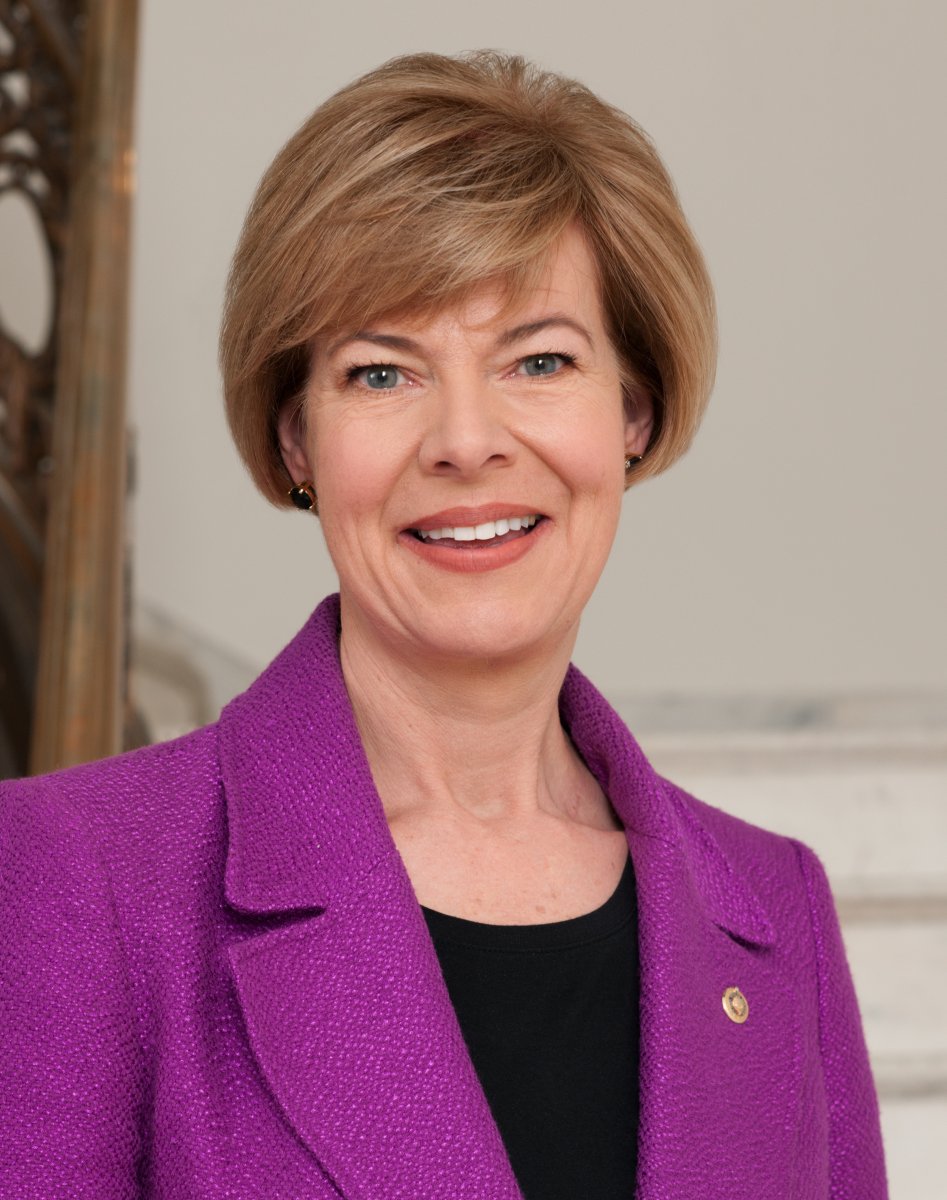 Jan 30th, 2023 by U.S. Sen. Tammy Baldwin
Bill includes resources for Wisconsin's Dairy Business Innovation Initiative, new Institute for Rural Partnerships, and protects rural communities from foreign investors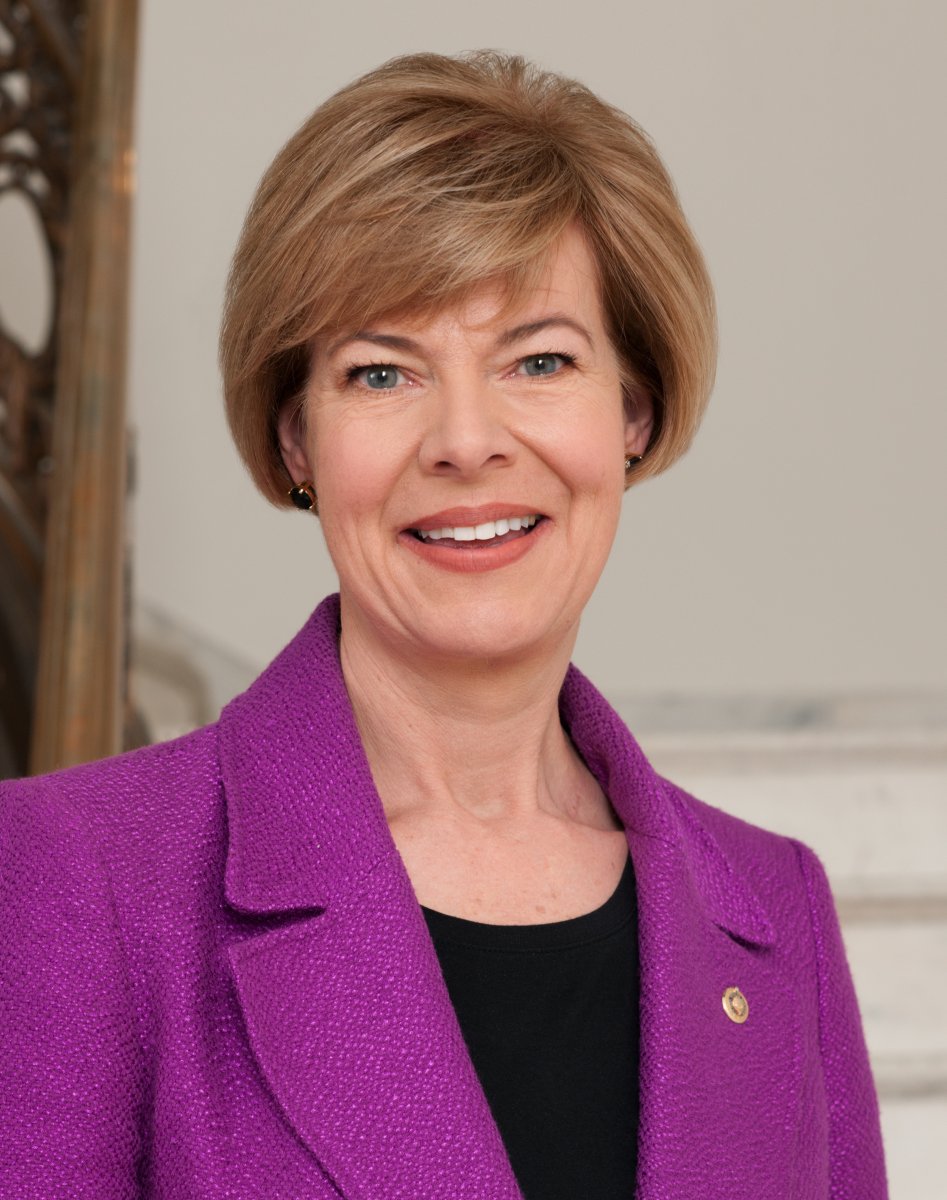 Jan 27th, 2023 by U.S. Sen. Tammy Baldwin
Wisconsin communities will receive support to access fair share of Bipartisan Infrastructure Law funds for lead pipe removal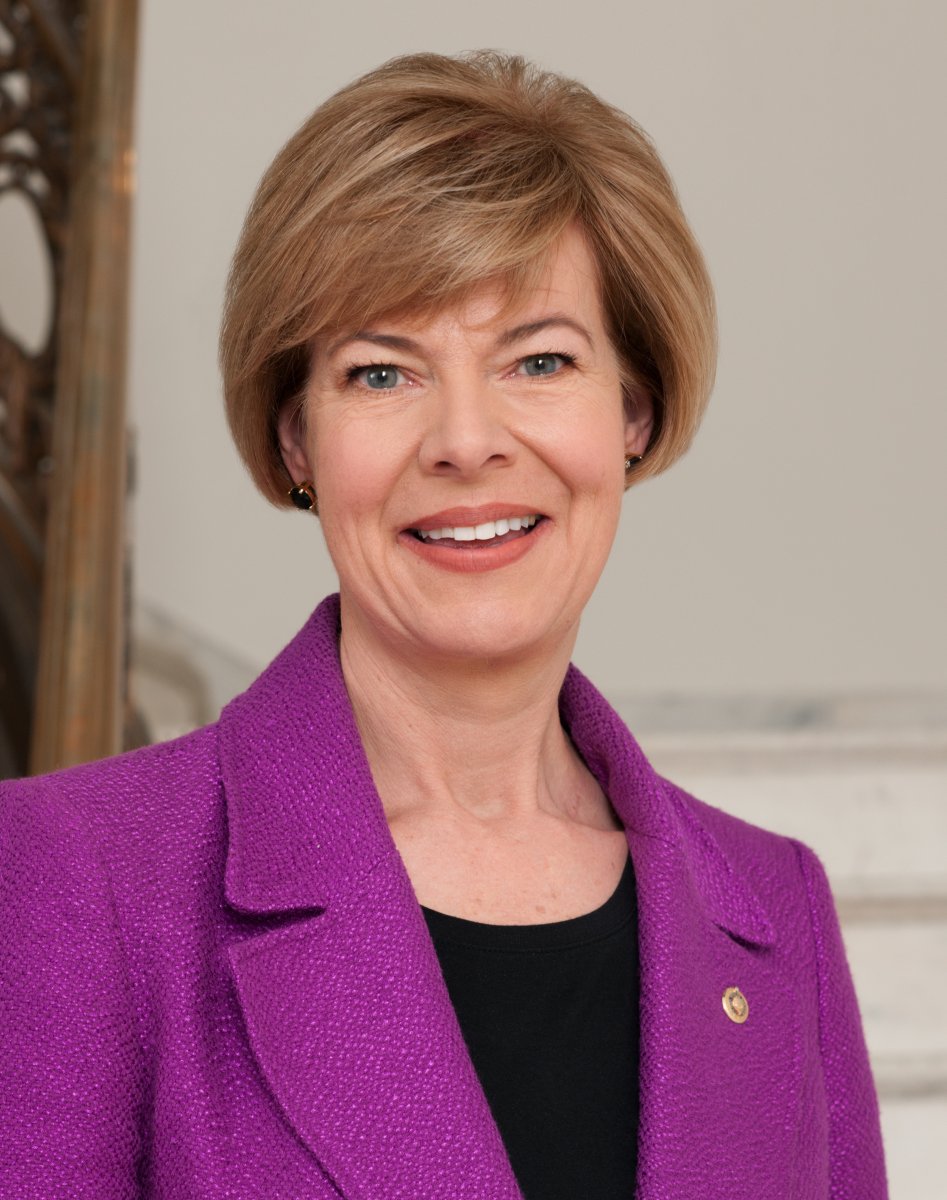 Jan 27th, 2023 by U.S. Sen. Tammy Baldwin
Baldwin has led the charge in Congress to update the discriminatory blood donation ban on men who have sex with men