Press Release
Seeking solutions to prevent another tragedy like Sherman Blvd. crash
Statement of Alderman Willie C. Wade July 11, 2014
Following last night's fatal traffic crash on Sherman Blvd., my condolences go out to the families of the people involved in this tragedy.
I have been working with city engineer Jeff Polenske for the last several months to try to address the ongoing issue of speeding on Sherman Blvd. Regularly, I hear concerns from constituents who live along Sherman Blvd., and they say that the speeding has gotten out of control.
The issue has also been a topic of conversation with my colleagues on the Common Council, Alderman Ashanti Hamilton and Alderman Russell W. Stamper, II, whose districts are also along Sherman Blvd. One of the ideas that we have discussed is limiting Sherman Blvd. to one lane of travel in each direction, which could slow drivers, but might also have adverse effects on high volumes of traffic in the area.
The city engineer is looking into what those impacts would be in the hope of finding a long-term solution to this problem that meets the needs of the community. This is a high priority for my colleagues and me, and it is our hope that we can quickly identify an effective solution.
In the meantime, I would like to appeal to all of citizens in Milwaukee to please be respectful of the speed limits and other traffic regulations throughout the entire city.
Mentioned in This Press Release
Recent Press Releases by Willie Wade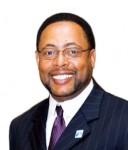 Aug 26th, 2014 by Willie Wade
Alderman Willie C. Wade said today that services have been set for his mother, Sadie Louise Wade, who passed away on Friday, August 22, 2014.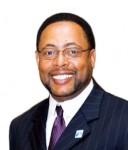 Jul 11th, 2014 by Willie Wade
Statement of Alderman Willie C. Wade July 11, 2014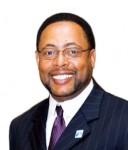 Jan 28th, 2014 by Willie Wade
Residents can receive a flu shot, learn about their health care options and sign up for the health care marketplace at a free event Saturday hosted by Alderman Willie C. Wade, the Milwaukee Health Department and Molina Healthcare.