Press Release
Sculpture Milwaukee Announces Final Artists for 2019
Red Grooms, Haas Brothers, John Riepenhoff, Carlos Rolón, Arlene Schechet, Sean Scully, B. Wurtz to join list of artists
In a specially commissioned work by Sculpture Milwaukee, Milwaukee native and graduate of UWM's Peck School of the Arts, John Riepenhoff, will design, build, and install a working oven in his Untitled (The Oven on Wisconsin Avenue), 2019. As an artist, curator, gallerist, and community builder, Riepenhoff will organize a series of cooking activities, working with local chefs and various local ethnic communities.
The remaining works to be installed include: Red Grooms' colorful, pop art Hot Dog Vendor, 2005, and Tango Dancers, 2005; the Haas brothers' solar-powered light installation, Handy Darling and Handy Warhol, 2019;  Arlene Schechet's Tilted Channel from Full Steam Ahead, 2018; Sean Scully's heavy metal building blocks, Black Stacked Frames, 2017; and B. Wurtz' whimsical found-object tree, Untitled from Kitchen Trees, 2018.
As in previous years, Sculpture Milwaukee is curated by Marilu Knode, Sculpture Milwaukee's director of exhibitions and programs and former director of Laumeier Sculpture Park in St. Louis, and
Russell Bowman
, art advisor and former director of the
Milwaukee Art Museum
.
"Once again downtown Milwaukee will shine with eye-catching, thought-provoking sculpture all along Wisconsin Avenue. Residents, downtown workers, students, and visitors alike can look forward to a wide range of activities, including social events, tours and educational opportunities," said Beth Weirick, CEO of Milwaukee Downtown, BID #21 and Sculpture Milwaukee executive committee member. "We are thrilled to host these captivating works year after year and look ahead to the international exposure our vibrant downtown will receive as we welcome the DNC and the world to Milwaukee next summer."
Installation of all 23 sculptures will take place throughout May. All of the artworks are available for purchase with a percentage of each sale going toward Sculpture Milwaukee's future installations.
The 2019 Sculpture Milwaukee installation will culminate in a Public Opening Celebration sponsored by Associated Bank on Friday, June 7 at 11:30 a.m. in the parking lot next to 600 East Café. The party will feature interactive artistic activities, live music, and free lunch to the first 500 guests.
Detailed information on all of the 2019 sculptures can be found at https://www.sculpturemilwaukee.com/artists-map
About Sculpture Milwaukee
Sculpture Milwaukee is an annual outdoor exhibition of public sculpture in downtown Milwaukee that serves as a catalyst for community engagement, economic development, and creative placemaking. The exhibit creates a free, open-air art gallery, wrapped in fun events and educational opportunities, which captivates residents, tourists, downtown employees, students, and art lovers alike. Supported by Milwaukee Downtown BID #21, Sculpture Milwaukee is funded entirely through private grants, in-kind donations, and sponsorships. All of the artworks are available for purchase. For more information, visit www.sculpturemilwaukee.com
Mentioned in This Press Release
Recent Press Releases by Sculpture Milwaukee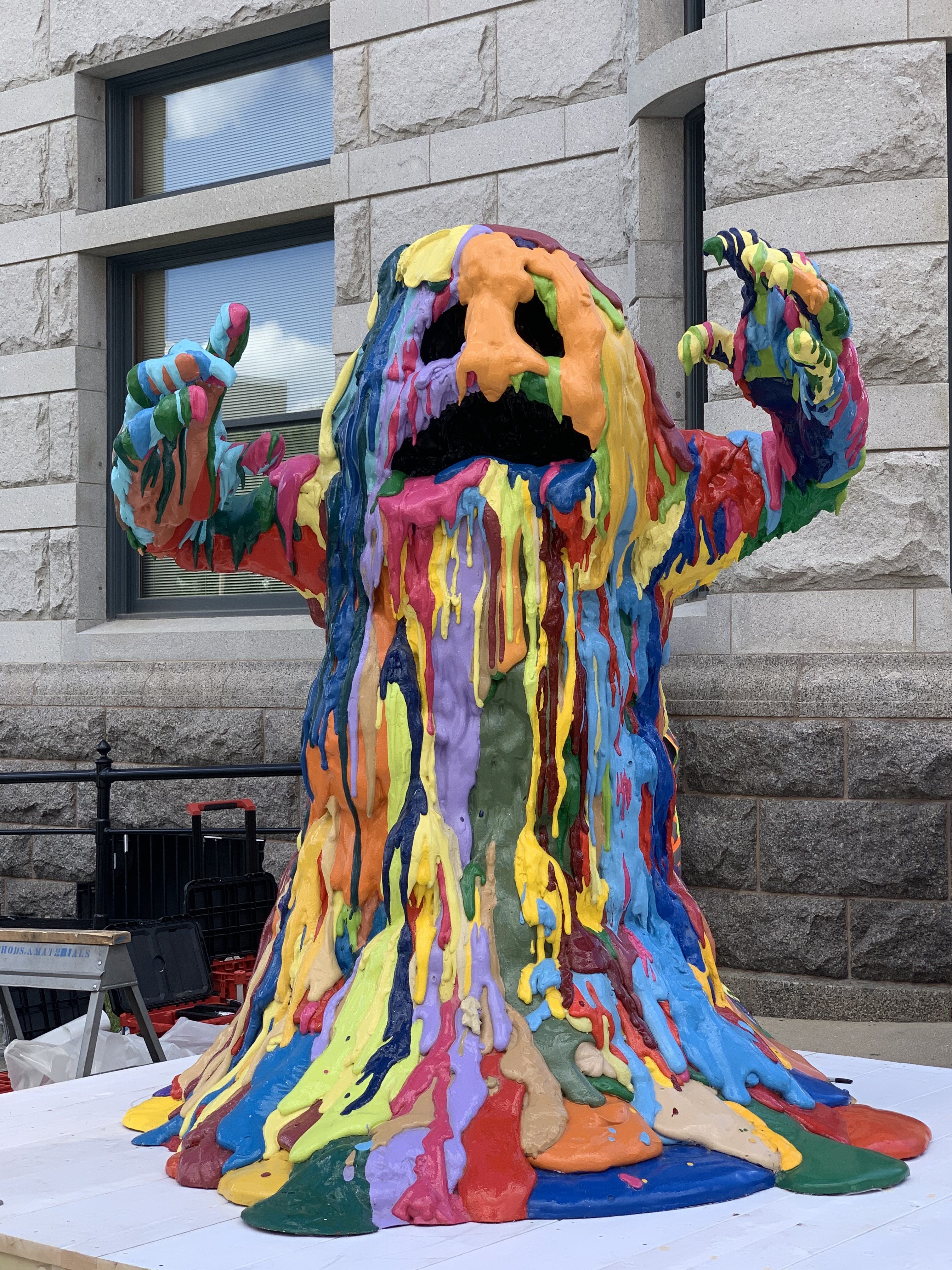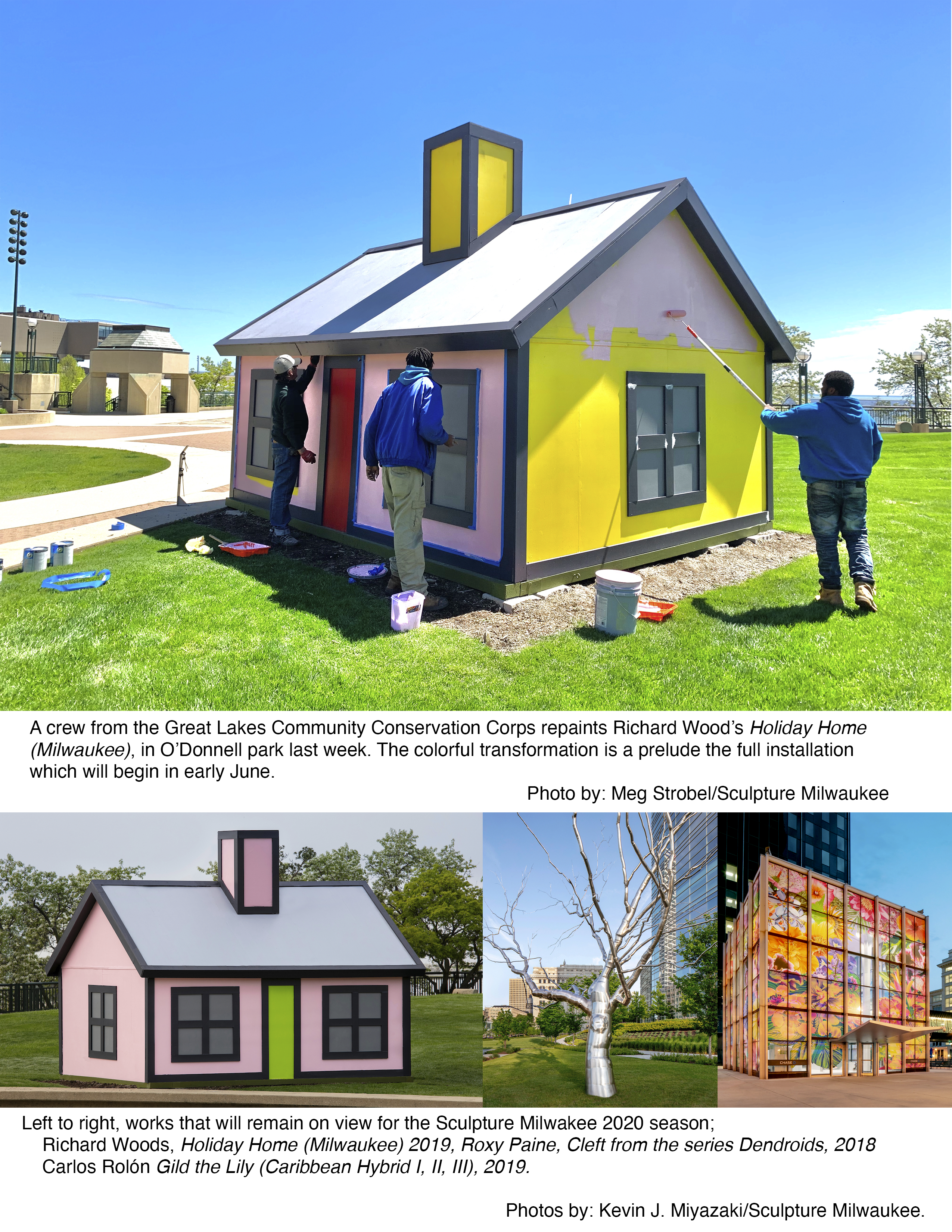 May 28th, 2020 by Sculpture Milwaukee
"Outdoor museum" to bring world-class artworks to Milwaukee's streets