Press Release
Representative Deb Andraca Holds Swearing-In Ceremony
State Supreme Court Justice Rebecca Dallet Gives Oath of Office in Mequon Park
January 17, 2021 — Yesterday Deb Andraca, newly-elected State Representative in the 23rd Assembly District, was sworn in by Justice Rebecca Dallet in Mequon's Virmond Park overlooking Lake Michigan.
"Today I was honored to be sworn in by Justice Dallet overlooking beautiful Lake Michigan," said Andraca. "It is an honor to serve in the Assembly, and I am very grateful to my constituents who have given me their vote of confidence." Attendees included husband Marc Andraca, daughters Andie and Mia Andraca, mother Pat Anderson, and Justice Rebecca Dallet, who also lives in the 23rd Assembly District.
Earlier in the year, Andraca was sworn in via Zoom by Governor
Tony Evers
so that she could legally perform her duties as a state legislator. Today's outdoor ceremony, held in lieu of the traditional gathering in the Assembly chambers, included a few friends and Andraca's immediate family who helped her throughout the campaign.
"I didn't feel comfortable attending the traditional ceremony earlier this year because it was a large indoor gathering in the Assembly chamber and I have at-risk family members," Andraca said. "Coming together in a beautiful Ozaukee County park on Lake Michigan was a perfect way to start my tenure representing the 23rd district."
Andraca has been named to the Forestry Parks and Outdoor Recreation committee in the Assembly, along with the committees on Energy and Utilities, Small Business Development and Workforce Development. For more information please visit @RepAndraca on Facebook or Twitter.
Mentioned in This Press Release
Recent Press Releases by State Rep. Deb Andraca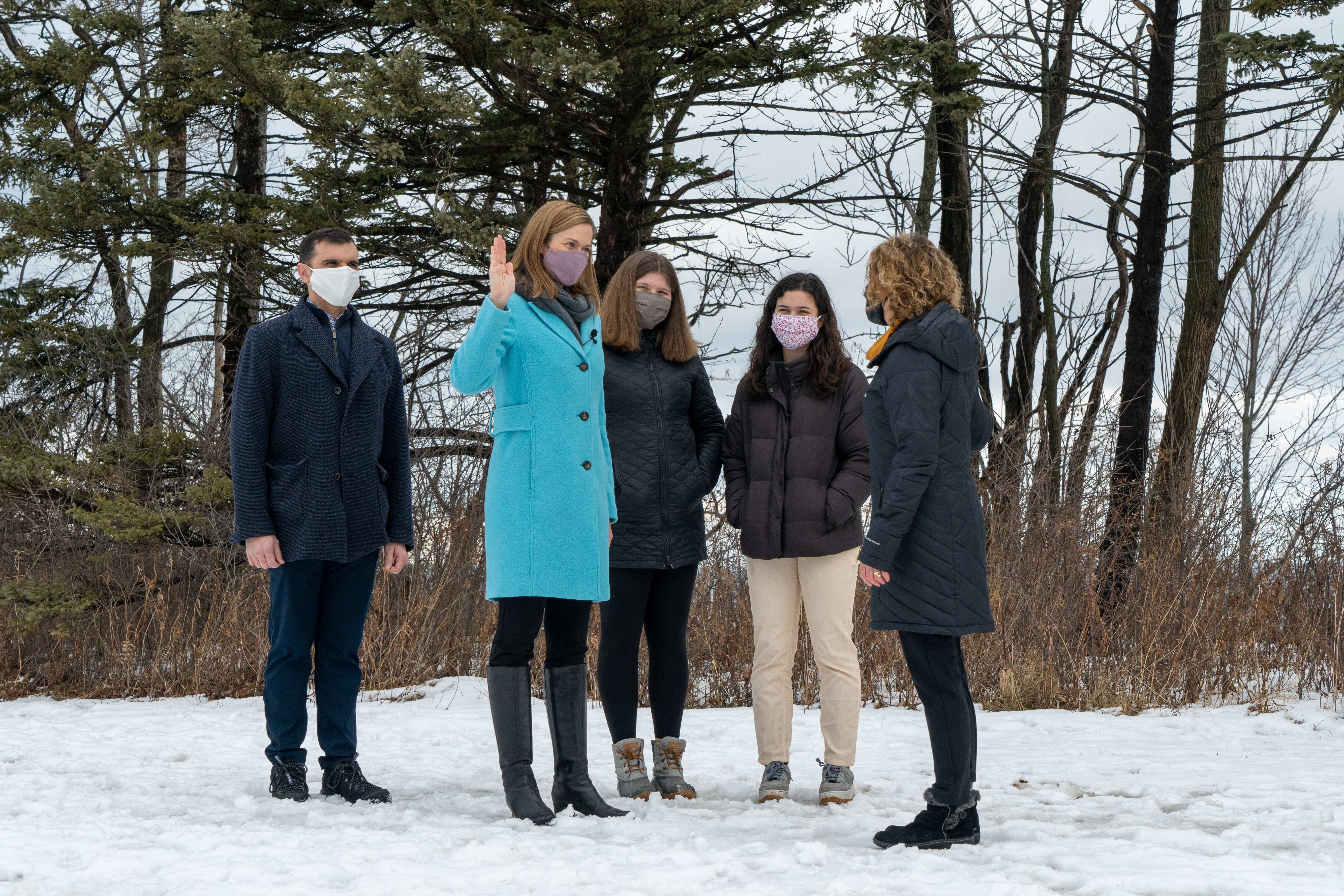 Jan 17th, 2021 by State Rep. Deb Andraca
State Supreme Court Justice Rebecca Dallet Gives Oath of Office in Mequon Park