Press Release
Rep. Sensenbrenner Urges President-elect Trump to Maintain Intelligence Cooperation Between the U.S. and EU
"I pledge to work with you to ensure that the United States maintains the intelligence capabilities it needs to effectively defend our national security..."
WASHINGTON, D.C. – Today, Congressman Jim Sensenbrenner sent a letter to President-elect Donald Trump imploring him to retain Presidential Policy Directive 28, which allows for the continued cooperation between the United States and European Union, maintains the confidence our foreign allies have in U.S. intelligence operations, and helps American businesses operating overseas:
Dear President-elect Trump,
As you continue to progress with your transition and familiarize yourself with the nearly endless stream of Obama-era regulations, executive orders, and presidential directives, I wanted to highlight one relatively obscure directive that merits attention.
In January, 2014, in the wake of the Snowden leaks and with the intelligence community under intense pressure from critics at home and abroad, President Obama issued Presidential Policy Directive 28 (PPD 28). Properly understood, PPD 28 was a defense of our intelligence services, but it had the added effect of giving confidence to our allies that the United States conducted its intelligence with the utmost respect for Americans and foreigners alike.
In the words of PPD 28:
All persons should be treated with dignity and respect, regardless of their nationality or wherever they might reside, and all persons have legitimate privacy interests in the handling of their personal information. U.S. signals intelligence activities must, therefore, include appropriate safeguards for the personal information of all individuals, regardless of the nationality of the individual to whom the information pertains or where that individual resides.
Despite this promise, in 2015, the European Court of Justice (ECJ) invalidated an agreement we had with the European Union (EU) known as Safe Harbor. The Safe Harbor agreement was, at the time, one of the primary ways that U.S. and EU companies could legally transfer commercial data on EU citizens outside of the EU.
The ECJ's invalidation of the agreement caused significant uncertainty for U.S. businesses operating in Europe, particularly small businesses that could not readily afford to build alternative legal channels for transferring data.
To address this, the U.S. Department of Commerce negotiated a new agreement with the EU, known as the Privacy Shield, to replace the Safe Harbor agreement. The Privacy Shield is in effect, and American companies are increasingly relying on it. The EU Commission has committed to defending the Privacy Shield before the ECJ, but both its ability and willingness to do so depend on the U.S. maintaining the privacy commitments it has made.
Most of those commitments are currently contained in U.S. law. I led reform efforts in Congress and passed the USA FREEDOM Act and the Judicial Redress Act. Both are important foundations for the new Privacy Shield, but so is PPD 28. Over the last four years we have crafted a careful balance that first and foremost protects national security, but does so in a targeted way that respects Constitutional and basic human rights.
Because PPD 28 is a foundation for the Privacy Shield, it is directly tied to jobs and U.S. economic growth. I therefore urge you to retain it. If there are deficiencies in the authorities of our intelligence service, then we will work to address them. I pledge to work with you to ensure that the United States maintains the intelligence capabilities it needs to effectively defend our national security without upsetting the careful balance that has been crafted to protect Constitutional rights and international diplomacy.
Sincerely,
James Sensenbrenner
Chairman, Subcommittee on Crime, Terrorism, Homeland Security, and Investigations
House Judiciary Committee
Mentioned in This Press Release
Recent Press Releases by U.S. Rep. Jim Sensenbrenner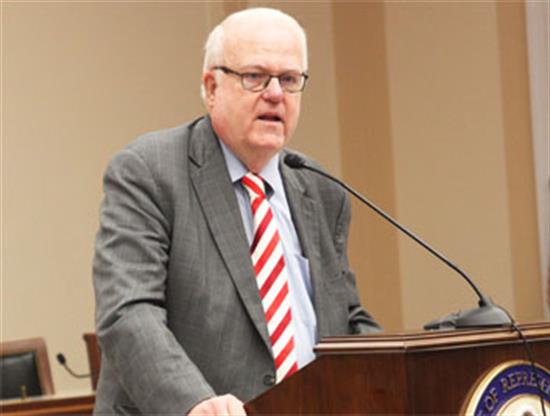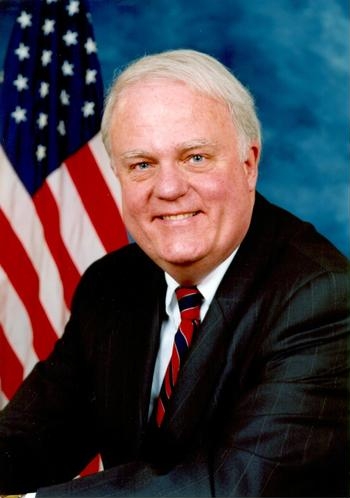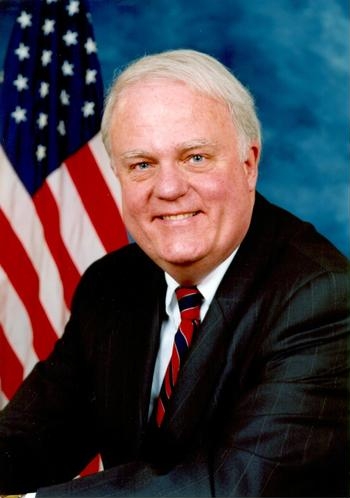 Dec 10th, 2019 by U.S. Rep. Jim Sensenbrenner
"The Democrats' obsession with ousting the President made today an inevitability, but it is nevertheless a sad day for the Republic."