Press Release
Rep. Goyke Sworn In For Second Term
"I am honored and humbled to continue representing my community here in the State Legislature."
MADISON – State Rep. Evan Goyke (D-Milwaukee) was sworn in today for his second term representing the 18th Assembly District.  Rep. Goyke participated in the Inauguration ceremony for the State Legislature at the State Capitol.
"I am honored and humbled to continue representing my community here in the State Legislature," Rep. Goyke said.
"My community is diverse and vibrant. Each day I walk our family dog through different neighborhoods in the district and am energized by the work my neighbors are doing to improve our community. Whether it be caring for a neighboring abandoned property, starting a community garden, or working with our youth, my neighbors and I are committed to building a brighter future. I promise to bring the same energy and positivity I see in Milwaukee to work in Madison."
Throughout the 2015-16 legislative session Rep. Goyke will serve as Ranking Member on the Assembly Committee on Criminal Justice and Public Safety. He will also serve as a member of the Assembly Committees on Public Benefit Reform, Judiciary, Agriculture, Constitution and Ethics, and Veterans.
Rep. Goyke lives in Milwaukee and currently resides in the Historic Concordia Neighborhood.
Mentioned in This Press Release
Recent Press Releases by State Rep. Evan Goyke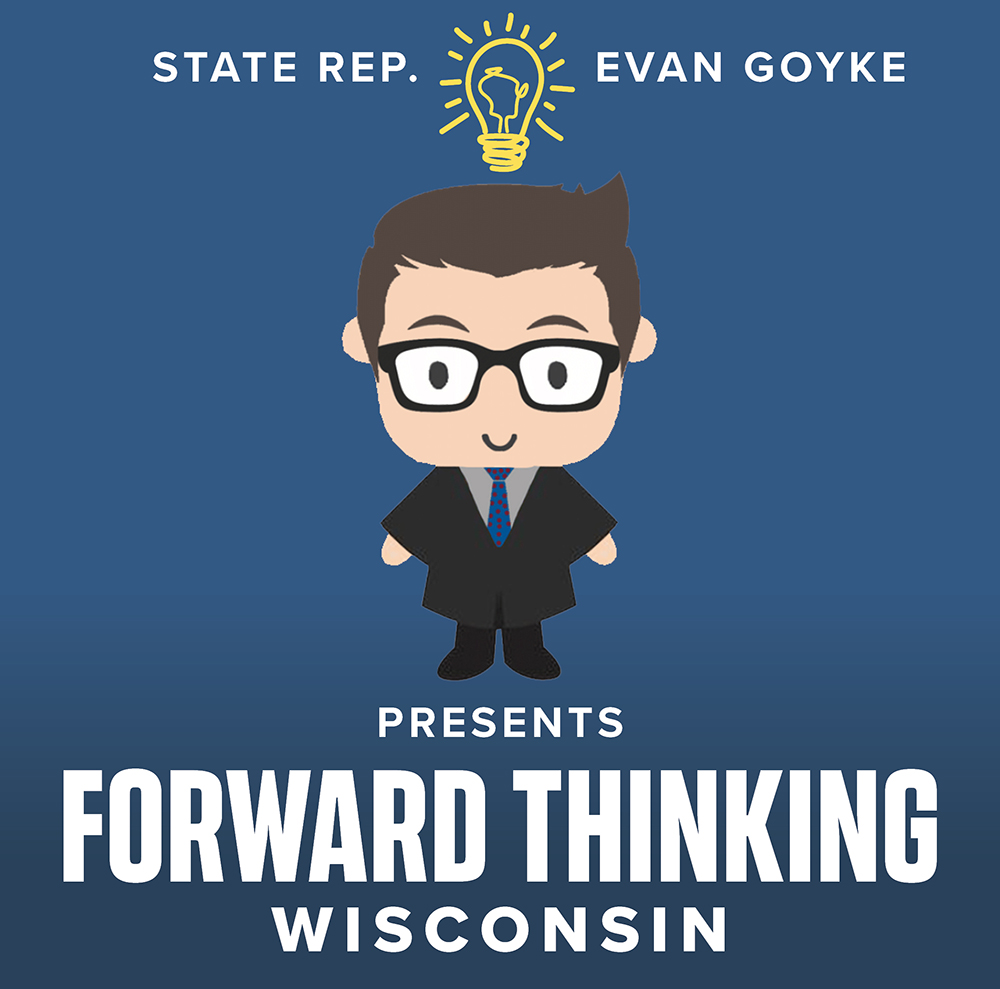 Jan 25th, 2021 by State Rep. Evan Goyke
Forward Thinking Wisconsin is a podcast and website that hosts a number of tools to help others explore and learn about state policy