Press Release
Puppies & Kittens! Milwaukee Film Festival Unveils 2015 Sponsor Trailer
Sponsor Trailer a collaboration with Wisconsin Humane Society
The 7th Annual Milwaukee Film Festival, presented by the Milwaukee Journal Sentinel, announces a collaboration with the Wisconsin Humane Society for the 2015 Festival Sponsor Trailer. Following its premiere at last night's Opening Night Film, Youth, the Sponsor Trailer will run before each of the 341 screenings of the 15-day film festival.
"This is an idea that was presented to us several years ago by local filmmaker and writer Ryan Plato. We always wanted to see it happen, and this year the partnership with the Wisconsin Humane Society and the great filmmaking team at Bunkerooney Films, Tate Bunker and Kara Mulrooney, made it possible," explains Jonathan Jackson, Artistic and Executive Director at Milwaukee Film. "Our hope is that our film festival patrons who see dozens of festival films won't ever get tired of these adorable animals. And even though I am a cat lover, I suppose it is acceptable that they allowed dogs in the trailer."
The trailer highlights the film festival's 2015 sponsors with a cast of adult dogs and cats as well as puppies and kittens, all Wisconsin Humane Society alumni or animals who were waiting to be adopted at the time of filming.
"This partnership is a great case of nonprofit collaboration in Milwaukee," explains Angela Speed, Vice President of Communications for the Wisconsin Humane Society. "There's such a need for good homes and loving pet owners; we're thrilled to see the work we do get this kind of exposure."
The Wisconsin Humane Society is a private nonprofit that matches over 10,000 homeless animals with families annually and is one of few programs in the country that puts no time or space limits on animals in the adoption program. The organization also provides lifesaving care for 24,000 animals each year, including more than 5,000 wild animals.
Thanks to the Brewers Community Foundation, Hank the Ballpark Pup is featured in the trailer as well. Hank, an unofficial mascot for the Brewers, was a stray who became part of the team when he wandered into Spring Training in Arizona in 2014. In fitting with their mission to positively impact the lives of children and families, the Brewers Community Foundation returns as the Presenting Sponsor of the Milwaukee Film Festival's Education Screenings program, which admits over 8,000 students from 1st through 12th grades for grade-appropriate screenings of festival films.
Milwaukee Film would like to thank all who donated time or resources to the trailer's production, including Independent, KENKO, Milwaukee Repertory Theatre and RDI Stages..
About Milwaukee Film
Film can entertain, educate, and empower. It can bring change on levels both intimate and epic. And it's at its best as a communal viewing experience, with the best possible sound and projection. As a non-profit cultural institution, Milwaukee Film's mission is to communicate all of this to the city that we love, in a way that is both true and unique to Milwaukee.
Visit mkefilm.org for information on the film festival and the organization, membership, special events, and to sign up for the weekly email newsletter (mkefilm.org/newsletter). Connect with Milwaukee Film on Facebook (facebook.com/MilwaukeeFilm), Twitter (twitter.com/mkefilm), Instagram (instagram.com/mkefilm), and the Milwaukee Film blog (mkefilm.org/news).
The 7th Annual Milwaukee Film Festival will be held September 24-October 8, 2015.
About the Milwaukee Film Board of Directors
Milwaukee Film's independent board is made up of the following members: Chris Abele (Past President); John P. Bania; Donna Baumgartner; Tina Chang; Dr. Robert M. Davis; Michael Drescher; Karen Ellenbecker; Jeff Fitzsimmons; Alexander P. Fraser; Cecelia Gore; Bill Haberman (Past President); Carmen Haberman; Susan Haise; Katie Heil; Patti Keating Kahn; Michael G. Klein; Tracey L. Klein (President); Kenneth C. Krei; Mary Ann LaBahn; Alexander Lasry; Steve Laughlin (Past President); Emilia Layden; Marianne Lubar; Sara Meaney; Steve Mech; Barry Poltermann; Bob Pothier; Joseph A. Rock; Dave Stamm; Julia Taylor; John Utz. Emeritus members: Tom Barrett, Jacqueline Strayer.
NOTE: This press release was submitted to Urban Milwaukee and was not written by an Urban Milwaukee writer. It has not been verified for its accuracy or completeness.
Mentioned in This Press Release
People
:
Alex Lasry
,
Alexander P. Fraser
,
Angela Speed
,
Barry Poltermann
,
Bill Haberman
,
Bob Pothier
,
Carmen Haberman
,
Cecelia Gore
,
Chris Abele
,
Dave Stamm
,
Donna Baumgartner
,
Emilia Layden
,
Jacqueline Strayer
,
Jeff Fitzsimmons
,
John P. Bania
,
John Utz
,
Jonathan Jackson
,
Joseph A. Rock
,
Julia Taylor
,
Kara Mulrooney
,
Karen Ellenbecker
,
Katie Heil
,
Kenneth C. Krei
,
Marianne Lubar
,
Mary Ann LaBahn
,
Michael Drescher
,
Michael G. Klein
,
Patti Keating Kahn
,
Robert M. Davis
,
Ryan Plato
,
Sara Meaney
,
Steve Laughlin
,
Steve Mech
,
Susan Haise
,
Tate Bunker
,
Tina Chang
,
Tom Barrett
,
Tracey L. Klein
Recent Press Releases by Milwaukee Film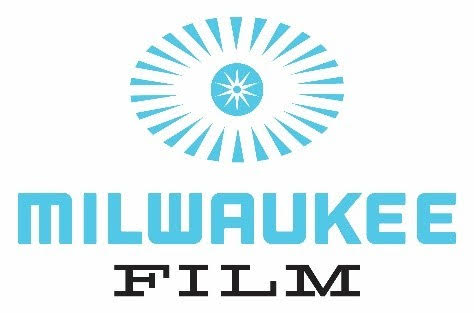 May 10th, 2023 by Milwaukee Film
Milwaukee Film is also pleased to announce the dates for the 16th annual Milwaukee Film Festival, which is set to occur April 11-25, 2024.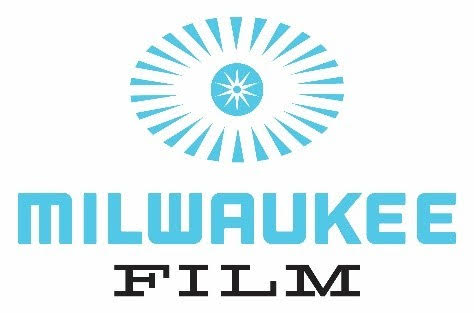 May 9th, 2023 by Milwaukee Film
Gala event to include the film's cast and crew, as well as gay rights leaders from across the state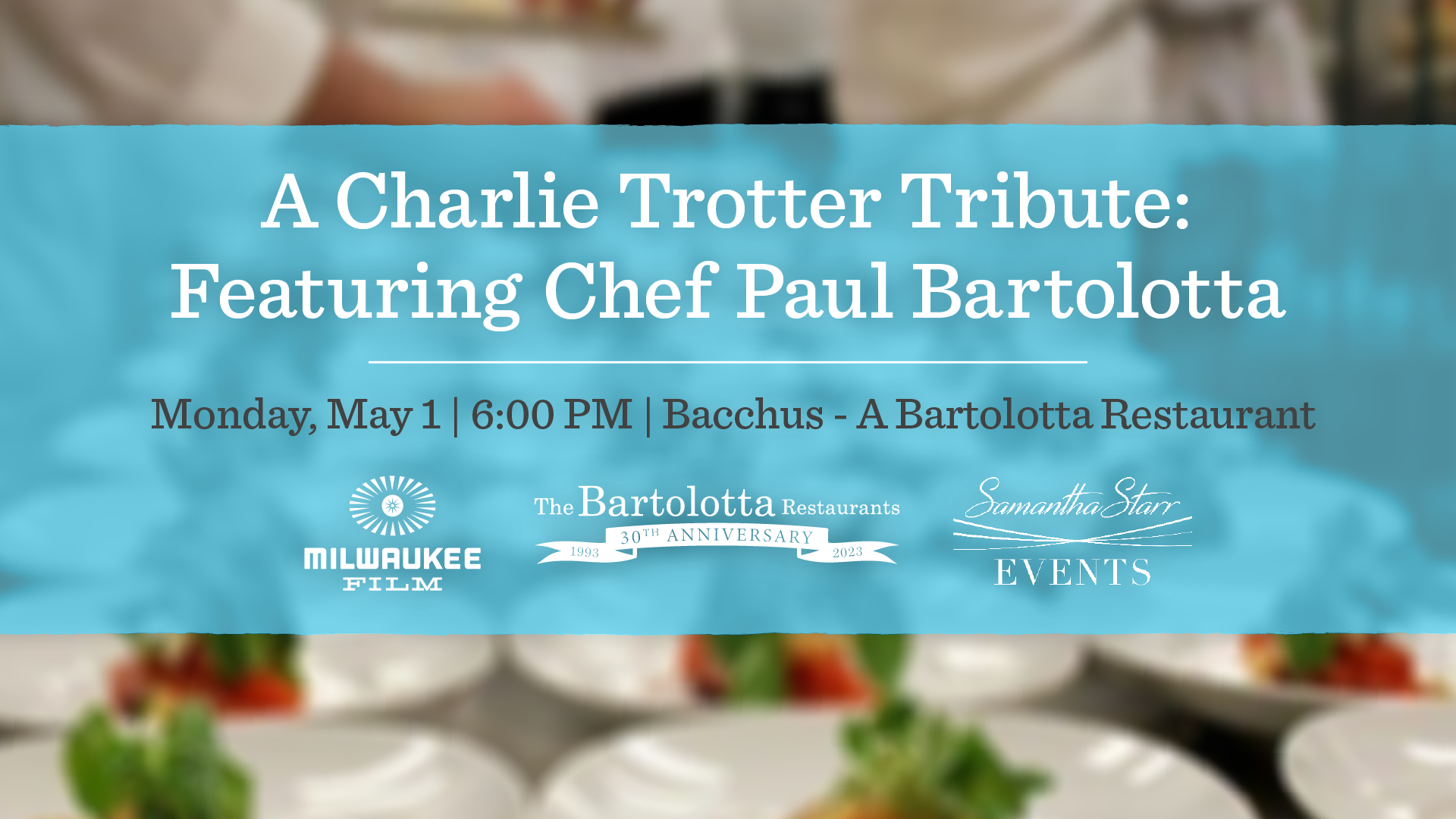 Apr 26th, 2023 by Milwaukee Film
Featuring a five-course meal with five pairings inspired by the film "Love, Charlie: The Rise and Fall of Chef Charlie Trotter," showing at The 2023 Milwaukee Film Festival