Press Release
PrideFest Milwaukee 2014 shatters attendance records
31,295 visitors attend 3-day celebration of love
Milwaukee, WI –  Energized by Wisconsin's milestone move towards marriage equality, PrideFest Milwaukee welcomed a record-breaking 31,295 visitors to Milwaukee's lakefront June 6, 7 and 8 for a weekend celebrating LGBT culture, community and inclusion.
This year's attendance reflects a 3% increase over the previous record of 30,385, set in 2010. Revenue results, including total funds raised for the ACLU of Wisconsin Plus One campaign, were not immediately available.
"We are so deeply humbled by what we've seen and heard this weekend," said Kate Sherry, festival co-producer. "Our visitors, volunteers, and performers shared how excited and proud they were to be here, with us, during this historic weekend. You have been heard, and we are feeling the love.  Thank you for all the photos, emails, voicemails, tweets, Facebook posts, and hugs."
"It makes us so very proud to know how much PrideFest Milwaukee means for the LGBT community, city, state and region. The festival is staffed entirely by unpaid volunteers, many of whom work year-round to make PrideFest possible. Your kind words mean the world to us."
Through partnerships with Visit Milwaukee, Pabst Theater Group, BMO Harris Bradley Center and the Milwaukee Pride Parade, PrideFest marketed Milwaukee as a regional LGBT pride destination for the four-day weekend.  Within one hour of PrideFest's opening, U.S. District Court Judge Barbara Crabb overturned the state's constitutional ban on same-sex marriage, sending festival spirits sky-high for the weekend.
"PrideFest is extremely pleased with everything that happened this weekend: wonderful weather, outstanding programming and such beautiful crowds," said PrideFest Milwaukee President Scott Gunkel. "The timing of the marriage equality news was a great gift to the people of Wisconsin and our PrideFest visitors. Love won out, pure and simple, this weekend."
However, the war for marriage equality has not yet been won in Wisconsin.  As of Monday morning, several Wisconsin county clerks still refused to issue same-sex marriage licenses, and State Attorney General J.B. Van Hollen filed a federal petition to stop other counties from honoring marriage equality.
"We urge Wisconsin's LGBT community to watch this case very closely," said Gunkel. "The tide turned in our favor on Friday. But we must remain vigilant, active and outspoken, if we are ever to achieve full marriage equality in our home state. After tasting liberty, nothing less will ever be acceptable again."
"We must be ready to fight for the freedom to marry  — with fury."
Stay connected with the ACLU Of Wisconsin for breaking news in this rapidly-developing lawsuit.
On Saturday and Sunday, PrideFest Milwaukee partnered with the ARCW food pantry for a special promotion, which allowed visitors to exchange three non-perishable canned goods for a 50% admission ticket ($8.)  For over a decade, the ARCW Food Truck program has supported the state's largest network of food pantries devoted to the health and wellbeing of persons with HIV and AIDS.
How did you make your moment at PrideFest Milwaukee 2014?  Join the annual Moments of Pride photo contest.  Share photos, comments and stories at PrideFest's Facebook and Twitter or e-mail your submissions to info@pridefest.com. Three lucky contestants will receive weekend pass packages for PrideFest 2015.
Without the generous support of our community, PrideFest Milwaukee would not be possible.  We welcome performers, volunteers, vendors, sponsors and media partners to be part of the 2014 festival operation.  To learn more about these opportunities, visit our website, contact us at info@pridefest.com or call 1-414-272-3378.
About Us
The mission of PrideFest is to celebrate the diversity of lesbian, gay, bisexual and transgender (LGBT) culture and community. PrideFest, Inc is a 501c4 nonprofit organization, compliant with all State of Wisconsin and IRS rules.
PrideFest is accomplished through the work of the Board of Directors, which oversees year-round organizational business, and the Production Team, which plans and implements the day-to-day operations of the weekend festival. Each year, this unpaid volunteer team is committed to securing all resources necessary to produce the safe, memorable and meaningful experience you deserve.
Mentioned in This Press Release
Recent Press Releases by PrideFest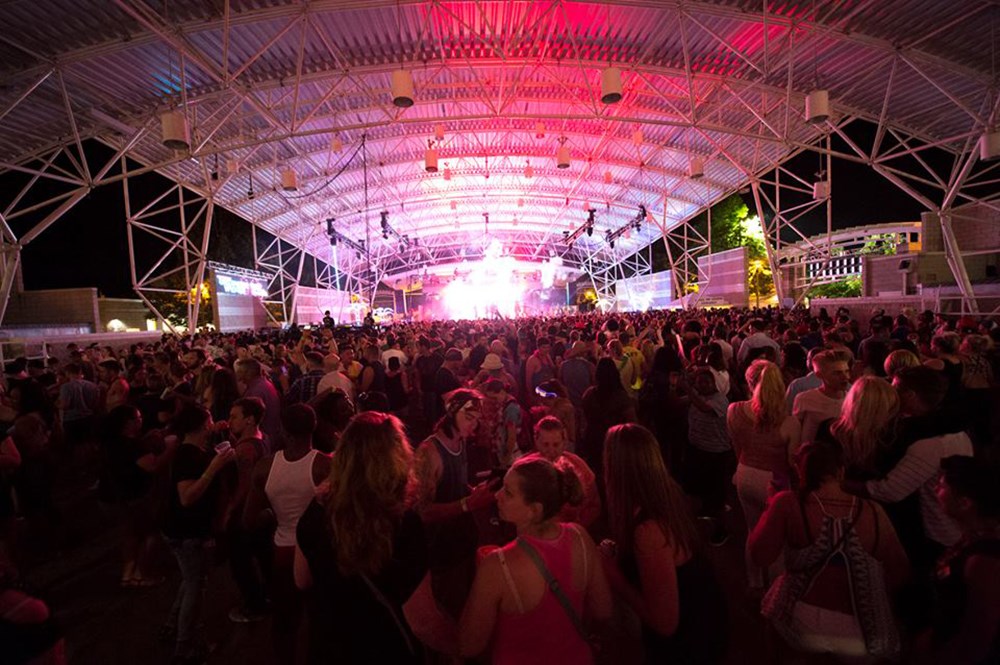 Jun 13th, 2017 by PrideFest
30th anniversary celebration welcomed over 37,000 guests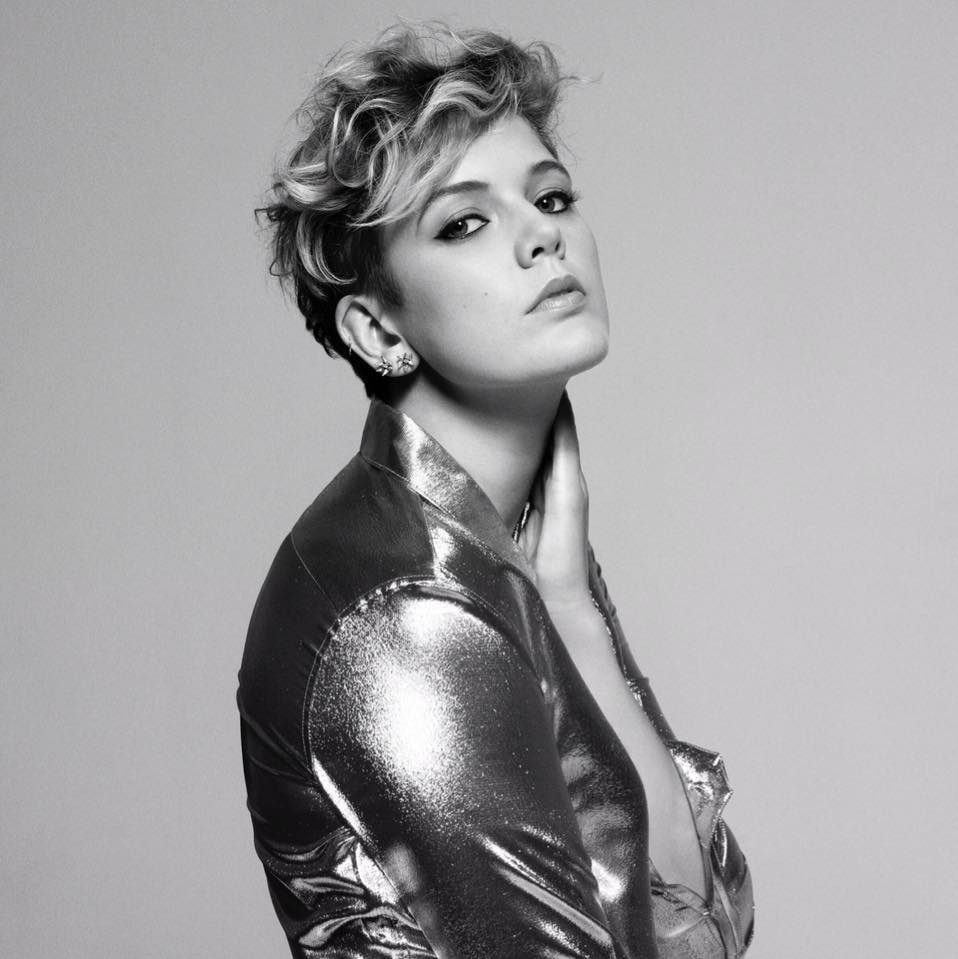 Feb 27th, 2017 by PrideFest
Book 3-day weekend passes for just $30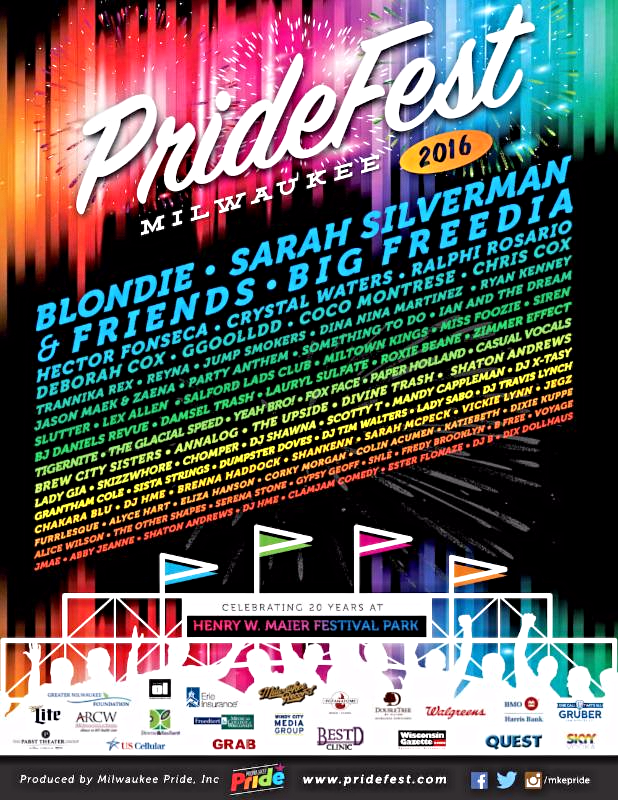 Jun 7th, 2016 by PrideFest
PrideFest celebrates community heroes Friday, June 10