Press Release
Political commentator, law professor Hewitt goes 'On the Issues' at Marquette Law School
Hugh Hewitt, a political commentator and law professor at the Chapman University Fowler School of Law, will be the featured guest in an upcoming "On the Issues with Mike Gousha," Thursday, Sept. 28
Hugh Hewitt, a political commentator and law professor at the Chapman University Fowler School of Law, will be the featured guest in an upcoming "On the Issues with Mike Gousha," Thursday, Sept. 28, at 4 p.m. in the Lubar Center at Marquette University Law School's Eckstein Hall.
Hewitt is a nationally syndicated radio talk show host and host of MSNBC's "Hugh Hewitt Show." The conservative commentator's blog is one of the most visited political blogs in the U.S., and he teaches constitutional law at Chapman. He served for nearly six years in the Reagan administration in a variety of posts, including Assistant Counsel in the White House and Special Assistant to two Attorneys General. He has written for several publications and is the author of a dozen books, including two New York Timesbest-sellers.
Gousha, an award-winning broadcast journalist, is the Law School's distinguished fellow in law and public policy. His "On the Issues" series of conversations with newsmakers supports Marquette Law School's commitment to serve as a modern-day public square for the city of Milwaukee, the state of Wisconsin and beyond.
Through public programming such as the Marquette Law School Poll, debates featuring candidates in significant political races, Gousha's "On the Issues" conversations with newsmakers, public lectures by leading scholars and conferences on significant issues of public importance, the Law School serves as the region's leading venue for serious civil discourse about law and public policy matters.
The event is open to members of the general public at no cost; registration is required and is available online.
Mentioned in This Press Release
Recent Press Releases by Marquette University
Dec 13th, 2018 by Marquette University
Dr. Maura Donovan led economic development office at University of Minnesota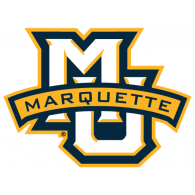 Dec 11th, 2018 by Marquette University
Neuro Recovery Clinic will be the first of its kind in Wisconsin
Dec 11th, 2018 by Marquette University
KCACTF is a national theatre program involving 18,000 students from colleges and universities nationwide that has served as a catalyst in improving the quality of college theatre in the United States.