Press Release
Plan to Strengthen BadgerCare Unveiled at State Capitol
Provides another stepping stone to rebuilding Wisconsin's middle-class
Madison—Rep. Jon Richards (D-Milwaukee) and Sen. Jon Erpenbach (D-Middleton) today announced legislation to close a gap in BadgerCare.  They unveiled their Strengthen BadgerCare Act at a State Capitol news conference with health advocates, other state lawmakers and people who have fallen through the cracks in the state's successful health insurance program.
Richards and Erpenbach said their proposal capitalizes on financing available through the Affordable Care Act to provide coverage to people now left out of BadgerCare.  According to preliminary estimates from the nonpartisan Legislative Fiscal Bureau (attached), their plan could potentially extend BadgerCare coverage to up to 175,000 people, save the state $65 million in the first three years and bring an additional $4.4 billion in federal health care funds to Wisconsin though June 2020.
"Access to affordable health care is a key to middle-class security," Richards said. "By strengthening BadgerCare we can provide more Wisconsinites another stepping stone to the middle-class dream.  This is about doing the right thing and the smart thing."
The Affordable Care Act offers states the option of extending Medicaid coverage to residents who earn less than 133% of the Federal Poverty Level—or about $15,281 for an individual and $20,628 for a couple.  The federal government will pick up 100% of the cost for the first three years and no less than 90% every year thereafter.
In Wisconsin, BadgerCare already covers most people in this group except adults without dependent children.  Currently, about 20,600 childless adults get coverage through the state's BadgerCare Core plan, but enrollment was capped in late 2009 after demand exceeded projections.  Now, more than 150,000 people are on a waiting list to receive insurance through the Core plan.   The Walker administration is refusing to offer insurance to them.  The Strengthen Badgercare Act allows all of these childless adults to obtain health insurance.
Said Erpenbach: "This is a win/win for Wisconsin. Not only will up to 175,000 people be affected with health insurance coverage, but estimates as high as 10,000 new jobs created make this a plan too good to pass up. We are spending a lot of money as a state chasing a few hundred jobs at a time. This action saves taxpayer money and creates jobs all in one."
The Strengthen BadgerCare Act would make childless adults earning up to 133% of the federal poverty threshold eligible for BadgerCare.  It would also eliminate the BadgerCare Core Plan effective January 2014, allowing the state to capture a 100% federal matching rate for most enrollees, who would then become eligible for BadgerCare.  Currently, the federal government only pays 60% of the cost to cover these individuals, with the state picking up the remaining 40%.
Mentioned in This Press Release
Recent Press Releases by Jon Richards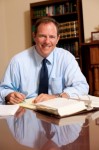 Apr 2nd, 2014 by Jon Richards
A bill to partially restore a $445,000 cut to the Milwaukee Police Department's gunshot sensor program is headed to Gov. Scott Walker's desk.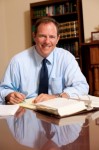 Feb 17th, 2014 by Jon Richards
Rep. Jon Richards unveiled legislation to criminalize first-offense drunken driving.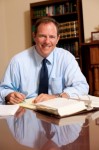 Jan 16th, 2014 by Jon Richards
Rep. Jon Richards released the following statement in support of a proposal announced today to provide $175,000 in state funds for the Milwaukee Police Department's ShotSpotter Program.