Press Release
November brings an attitude of gratitude to the Harley-Davidson Museum®
Veterans Day Appreciation, the 6th annual Black Friday Beerfest and so many more reasons to be grateful this month.
MILWAUKEE (Nov. TK, 2017) – As the calendar flips to November, many of us begin to give thanks. It's no different at the Harley-Davidson Museum when we look to show our appreciation for all American veterans—living or dead. Harley-Davidson's ties to the men and women who have honorably served in the U.S. military are unparalleled. Veterans Day always has a special significance at the H-D Museum™ as we try to show our gratitude for their sacrifice.
With Gallery Talks during Veterans Day weekend and a special Veterans Appreciation Bike Night taking place later this month, the H-D Museum offers more than a few ways for the public to learn more about those deep ties and to show some appreciation for those who've served.
Finally, for those hoping to avoid the madness at the malls, the day after Thanksgiving marks the return of Milwaukee's favorite libation celebration: Black Friday Beerfest!
EVENTS
Nov. 10-12, 10 a.m.–6 p.m.
We salute you! On Nov. 10-12, the H-D Museum will offer free Museum entry for all active military, veterans and their families*. Harley-Davidson has always been on the front line—right next to the troops. The first American to enter Germany after World War I did so on a Harley-Davidson® motorcycle. Learn more about H-D's military involvement during the Military Gallery Talks on Nov. 11 and 12 at 11 a.m. and 1 p.m. MOTOR® Bar & Restaurant and The Shop offer a military discount every day.
*Free entry with valid military or veterans ID for 1 additional adult and up to 4 children 18 years old or younger.
Veterans Appreciation Bike Night
Thursday, Nov. 16, 5–9 p.m.
It's the season of giving thanks, and at the Harley-Davidson Museum®, we're grateful for Milwaukee motors, Bike Nights and you. Come down to MOTOR® Bar & Restaurant as our Bike Night series moves indoors and say hi to old friends or make new ones. Veterans Appreciation Bike Night will feature live music by Guitars for Vets' Kharma Shotgun with extraordinary musical guests. In the spirit of giving thanks, the Harley-Davidson Military and Veterans Groups will make a special presentation to USO Wisconsin. MOTOR will be turning out food and drink specials. And, as always, the H-D Museum™ will be giving away unique Harley-Davidson® merchandise with our celebrated raffles.
6th Annual Black Friday Beerfest
Friday, Nov. 24, 4–7 p.m. (V.I.P. entry at 3 p.m.)
Forget the mall. The best way to spend Black Friday is with great friends and your favorite craft breweries at the Harley-Davidson Museum. Tickets are now on sale for what is sure to be another sold-out affair. Sample a variety of beers from hoppy IPAs to farm-fresh ciders from many of the Midwest's top craft breweries. VIP packages are $60 and include early entry, H-D Museum ticket (valid for one visit within one year), H-D™ can koozie and a food voucher. General admission event tickets are $45 and include a food voucher.
MUSEUM NEWS & DISPLAYS
$10 Tuesdays are back!
Don't forget: Museum admission on Tuesdays through April 2018 (including Dec. 26) is just $10, no reservation required.
Holiday Lobby Display: 1985 FXWG Wide Glide
Similar to how Santa delivers his presents without ever being seen or heard, this cherry red Wide Glide® motorcycle showed up on the Archives doorstep on a cold December day in 2000. It's origin is a mystery. The motorcycle, powered by a 1340cc Evolution® engine, arrived with 8,462 miles on the odometer, no explanation and no note revealing its backstory.
Just prior to Thanksgiving this year, the Curatorial staff will install this Wide Glide motorcycle into the H-D Museum lobby along with some cheery advertisements from the 1980s. Ring in the holiday season with this annual tradition that celebrates Harley holidays of yore.
Experience Gallery: Model Year 2018 motorcycles
In August of this year, the Motor Company unveiled its largest product development project in company history. Five new Touring bikes and eight all-new Softail® Big-Twin cruiser models had Harley-Davidson fans from around the world rejoicing. And whether you ride two wheels or four, the H-D Museum™ is proud to display a few of these history-making models in our Experience Gallery where anyone can throw a leg over the latest and greatest from the Motor Company to experience the thrill of a #FreedomMachine.
Additionally, at the Powertrain Operations facility in Menomonee Falls, the first CVO™ Limited Anniversary edition bike (No. 1 of 1,200) is now on display in the Tour Center, providing visitors with the opportunity to sit astride this very limited-edition motorcycle. Check out the custom paint and decals, which help usher in the 115th Anniversary celebrations. Get out to Pilgrim Road to see the new engines, "the heart of a Harley-Davidson," as they are assembled with a tour.
1941 Model EL "The Bumblebee" OHV V-Twin
Did you miss the special summer exhibit, "The Race of Gentlemen"? Or, perhaps you are just missing it. In either case, the H-D Museum™ is here to help. After successfully racing down the beaches of the Jersey shore – and attracting thousands of eyeballs in the summer exhibit – one of the exhibit's highlights, Jeremiah Armenta's 1941 Model EL (aka "The Bumblebee"), is currently on display on the lower level of the H-D Museum. Where most people saw a torched bike destined for the scrapyard, Armenta, of Love Cycles in Phoenix, brought this Knucklehead back to life, dubbing the '41 a "phoenix rising from Phoenix."
As the holidays approach, The Shop at the Harley-Davidson Museum® has new items arriving daily to help you Own the Holiday. From stocking stuffers to one-of-a-kind clothing and accessories, The Shop is your one-stop shop for the Harley lover in your life. To order, call 414-287-2770 or email the shop@h-dmuseum.com, and a personal shopper can help you finish your holiday checklist with ease.
And be sure to check out the H-D Museum's new line of authentic, archival reproductions: Harley-Davidson Originals. The vintage threads celebrate the proud H-D history of authentic style, American individualism, and timeless adventure. Shop this new collection from H-D Museum at H-DOriginals.com.
Living the Legend™ Rivets
To honor the 115th Anniversary of Harley-Davidson, the H-D Museum is rolling out bold new ways to make your mark in history. Honor your H-D journey – or celebrate the legacy of a loved one – with a customized Living the Legend Rivet. Engraved in tough, electropolished stainless steel, displayed on the Museum grounds, your rivet will inspire visitors and other riders for generations to come.
Save the Dates:
115th Anniversary Celebrations
Aug. 29–Sept. 2, 2018
Mark your calendars because, for our 115th Anniversary, we're throwing parties for the people. Celebrations all about riding, racing, meeting new friends and connecting with people from all over the world who share a passion for the freedom of two wheels. The H-D Museum™ will be the Central Rally Pointe all week long, and riders will have a list of destination rides and bike shows from which to choose.
Breakfast with Santa, December 3 & 10, 10 a.m.–2 p.m.
Holiday Bike Night, Thursday, Dec. 14, 5­–9 p.m.
Museum Early Closure – December 2
On Saturday, December 2nd, the Harley-Davidson Museum will be closing early in preparation for a private event. The H-D Museum will open at 10 a.m. on December 2nd, with ticket sales scheduled to stop promptly at 2 p.m.
Please note the Harley-Davidson Museum is open 363 days a year. The Museum will be closed on Thanksgiving and Christmas.
About the Harley-Davidson Museum
A walk through the Harley-Davidson Museum® is a walk through the history of America. With an unrivaled collection of Harley-Davidson® motorcycles and memorabilia, a 20-acre, park-like campus, and a calendar full of activities, the H-D Museum™ is one of Milwaukee's top tourist destinations for visitors from around the globe. A visit to the H-D Museum™ is an experience that will stay with you for a lifetime. Make your plans to visit the Harley-Davidson Museum® at h-dmuseum.com.
Mentioned in This Press Release
Recent Press Releases by Harley-Davidson Museum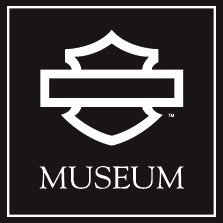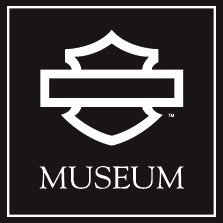 Jan 29th, 2021 by Harley-Davidson Museum
Enjoy an all-you-can experience feast with the H-D Museum's Annual Pass and get perks on general admission, discounts meals at MOTOR and on gifts from The Shop – and complimentary Virtual Gallery Talks! Purchase in 2021 and enjoy passholder perks for this year and next.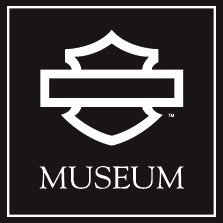 Nov 20th, 2020 by Harley-Davidson Museum
The H-D Museum will remain closed to the public until at least January 3, 2021