Press Release
Noted health economist Emily Oster to speak at Marquette
New book focuses on using data to make better pregnancy decisions
MILWAUKEE – Internationally renowned health economist Dr. Emily Oster will discuss her new book, Expecting Better, for the Marquette University College of Business Administration's annual Marburg Memorial Lecture on Tuesday, Oct. 27, at 4 p.m. in the Weasler Auditorium, 1506 W. Wisconsin Ave., Milwaukee.
Registration for the free, public lecture is available online.
According to Oster, research on the value of health behaviors was once the lone purview of doctors and medical journals, but now such data is increasingly available to consumers via the internet and media coverage.
"What is often missing is a serious look at whether the relationships in data are really causal ones," Oster said. "Does drinking a lot of coffee lengthen your life, as some studies suggest? Or is it just that the kind of people who drink a lot of coffee live longer for other reasons?"
The associate professor of economics at Brown University will discuss these issues in the context of her book, which focuses on using data to make better pregnancy decisions.
Previously an associate professor of economics in the University of Chicago Booth School of Business, Oster was also featured in Steve Levitt's famed second book, SuperFreakonomics, for her work on television and female empowerment in India. In 2007, she gave a Ted Talk on reducing the spread of HIV in Africa.
Oster received her bachelor's degree and doctoral degree from Harvard in 2002 and 2006, respectively.
About the Marburg Memorial Lecture
The lecture series is named in honor of the late Theodore F. Marburg, a long-time member of the economics department. The goal of the Marburg Memorial Lecture is to provide a forum for the discussion of moral, philosophical and social dimensions of economic issues, as well as continue Marburg's commitment to the economic aspects of peace and justice. The Marburg Lecture is made possible by the generosity of the Marburg family and through the support of Marquette's Center for Global and Economic Studies.
Mentioned in This Press Release
Recent Press Releases by Marquette University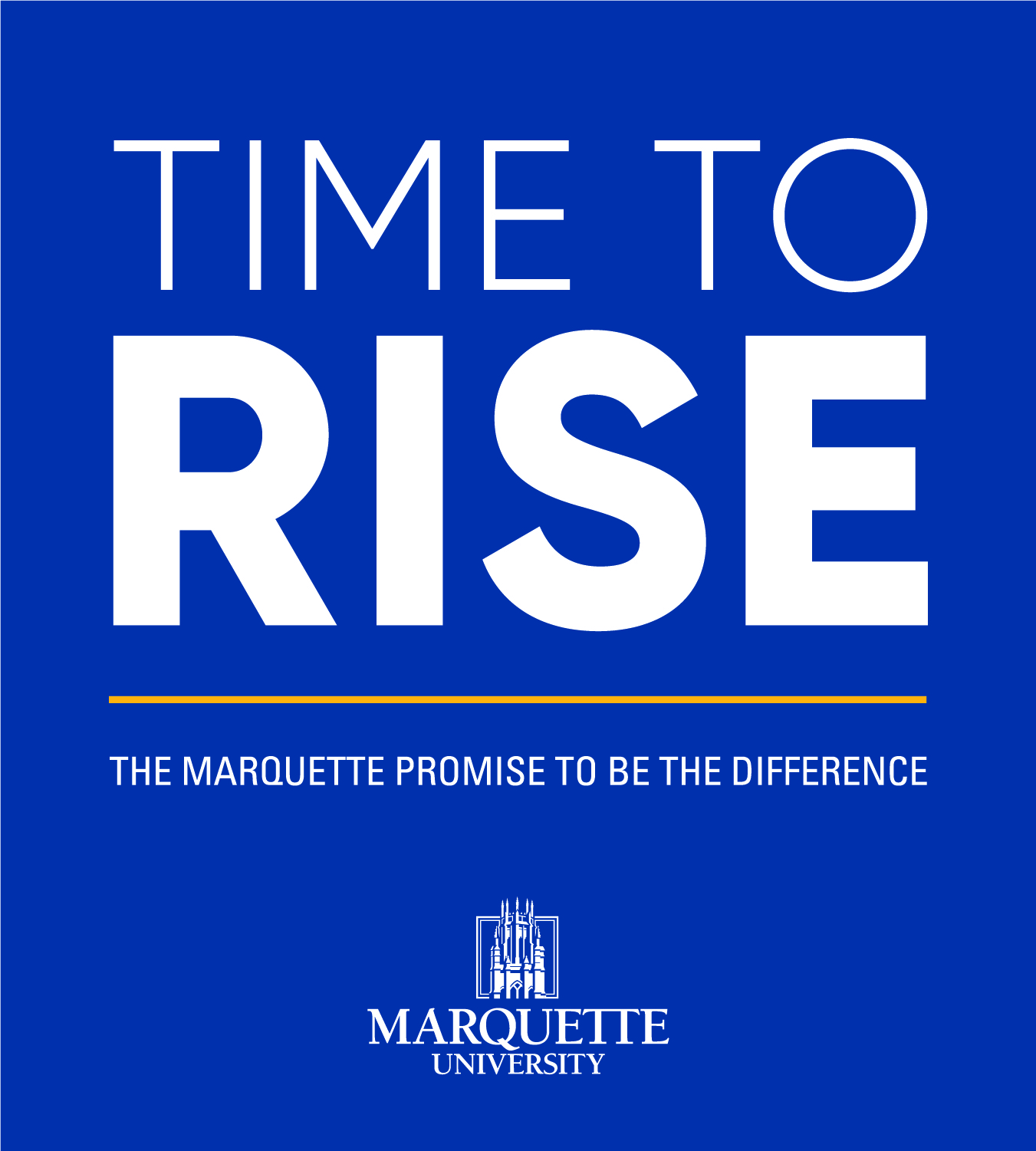 Apr 8th, 2021 by Marquette University
Time to Rise is largest comprehensive fundraising campaign in university history