Press Release
Northwestern Mutual to be YPWeek Milwaukee 2019 Presenting Sponsor
Company Partners with NEWaukee to Continue Efforts to Grow Milwaukee as a Tech Hub to Attract and Retain Top Talent
Milwaukee, Wisc. February 25, 2019 — NEWaukee is proud to announce Northwestern Mutual as the presenting sponsor of YPWeek Milwaukee for the third year, which will take place April 19 – 27, 2019 with over 30 events across the city.
YPWeek Milwaukee, founded by NEWaukee in 2012, is a weeklong platform for discovery, adventure and meaningful conversations about the issues that matter among young professionals in the Milwaukee area. In 2018, YPWeek Milwaukee featured over 30 events that attracted more than 6,500 attendees.
This year, YPWeek Milwaukee presented by Northwestern Mutual will feature programs around technology, physical and mental health, arts and culture, professional development and more. NEWaukee will partner with over 30 Milwaukee organizations throughout the week, including Brunch of Professionals, East Town Association, Milwaukee Comedy and Startup Milwaukee.
"Northwestern Mutual continues to advance Milwaukee as a destination for tech talent," says Angela Damiani, CEO and co-founder of NEWaukee. "YPWeek serves as an opportunity to share their vision of the Milwaukee Tech Hub and reach out to the young talent they seek to join their growing teams."
As presenting sponsor of YPWeek Milwaukee, Northwestern Mutual will be involved in the following programs:
Monday, April 22nd
7:30 – 9:00 a.m. Boss Lady Breakfast – Keri McConnell, Senior Director of DSI and Industry Relations at Northwestern Mutual, will be a featured presenter during this fast-paced event highlighting female professionals at 88Nine Radio Milwaukee.
11:20 – 1:00 p.m. Milwaukee's Tech Future with Northwestern Mutual – Hear from Northwestern Mutual at their new Cream City Labs as they discuss the ways they are creating an environment that attracts and supports a vibrant community of tech talent, entrepreneurs and diverse businesses. They will be joined by speakers from other organizations, providing a variety of perspectives on how technology is shaping Milwaukee's future.
Tuesday, April 23rd
6:00 – 8:00 p.m. Speaker Crawl – Roman Geyzer, Senior Director of Product at Northwestern Mutual, will be a featured presenter at this Ted Talk-style speaker series.
"We've seen the power of NEWaukee," said Don Robertson, executive vice president and chief human resources officer, Northwestern Mutual. "Nearly half of our workforce is almost entirely in the digital space. YPWeek connects us with tech talent who are drawn to innovative companies like Northwestern Mutual that have a client-centric purpose and limitless career possibilities. It's a win-win."
To learn more about the work Northwestern Mutual is leading to advance Milwaukee as a tech hub, visit innovation.nm.com.
YPWeek 2019 is a week-long platform for discovery, adventure and meaningful conversations about the issues that matter among young professionals. This interactive conference brings together key leaders in the community, at purposefully chosen locations that integrate the unique cultural assets with meaningful learning or social interaction. The activities engage the next generation in experiences that are important to you as a YP while educating your employers on the important role these functions play in retaining you as their workforce. Visit ypweek.com to learn more.
NEWaukee is a social architecture agency that designs memorable in-person experiences that create a sense of belonging inside the communities and companies it works with. Visit www.newaukee.com to learn more.
Northwestern Mutual  has been helping families and businesses achieve financial security for more than 160 years. Through a distinctive, whole-picture planning approach, we empower our clients to make the most of every single day and plan for important moments in their future. We combine the expertise of our financial professionals with a personalized digital experience to help our clients navigate their financial lives every day. With $265.0 billion in assets, $28.1 billion in revenues, and $1.8 trillion worth of life insurance protection in force, Northwestern Mutual delivers financial security to 4.5 million people who rely on us for life, disability income and long-term care insurance, annuities, brokerage and advisory services, trust services, and discretionary portfolio management solutions. The company manages more than $125 billion of client assets through its wealth management and investment services. Northwestern Mutual ranks 104 on the 2018 FORTUNE 500 and is recognized by FORTUNE® as one of the "World's Most Admired" life insurance companies in 2019.
Northwestern Mutual is the marketing name for The Northwestern Mutual Life Insurance Company (NM), Milwaukee, WI (life and disability insurance, annuities, and life insurance with long-term care benefits) and its subsidiaries. Northwestern Mutual and its subsidiaries offer a comprehensive approach to financial security solutions including: life insurance, long-term care insurance, disability income insurance, annuities, life insurance with long-term care benefits, investment products, and advisory products and services. Subsidiaries include Northwestern Mutual Investment Services, LLC (NMIS) (securities), broker-dealer, registered investment adviser, member FINRA and SIPC; the Northwestern Mutual Wealth Management Company® (NMWMC) (fiduciary and fee-based financial planning services), federal savings bank; and Northwestern Long Term Care Insurance Company (NLTC) (long-term care insurance).
Mentioned in This Press Release
Recent Press Releases by Newaukee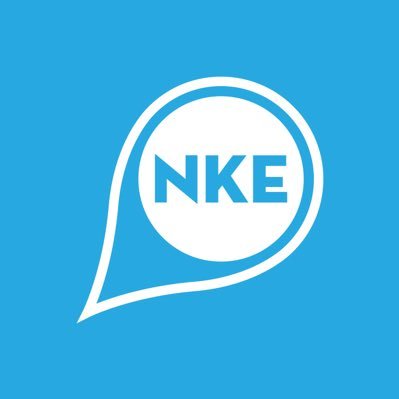 Oct 14th, 2020 by Newaukee
Tickets Available for NEWaukee's Virtual 'YPWeek' Conference on October 20 & 21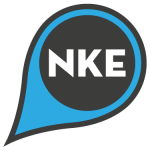 Feb 27th, 2020 by Newaukee
University Invests in NEWaukee Programming for Young Professionals