Press Release
NEWaukee Night Market Lights Up Wisconsin Avenue Wednesday
The 2018 NEWaukee Night Market was attended by approximately 60,000 guests throughout the summer.
Milwaukee, Wisc. July 8, 2019 — NEWaukee is excited to announce that the Night Market is this Wednesday, July 10th from 5-10PM. Now in its sixth season, the Night Market is a monthly, open-air market that offers a wide variety of experiences for people of all backgrounds and ages on West Wisconsin Avenue.
Wednesday's Night Market includes special performances from the Milwaukee Repertory Theater, TRUE Skool, La Casa de Esperanza Charter School, and DJ Loop, as well as a children's story time with Milwaukee Public Library.
NEWaukee founded the Night Market in the summer of 2014 with the goal of creating a free, vibrant, safe, and interactive place in downtown Milwaukee for people to experience culture at night. The program features over a hundred art and craft vendors, diverse food offerings, pop up performances, music, and interactive booths.
West Wisconsin Avenue between Plankinton and Vel R. Phillips Avenue, and Old World Third between Wisconsin Avenue and Wells Street will be shut down from 12PM-1AM on the day of the event. Busses that run along Wisconsin Avenue will be rerouted to either Michigan Avenue or Wells Street.
The 2018 NEWaukee Night Market was attended by approximately 60,000 guests throughout the summer. In addition, the 2018 NEWaukee Night Market featured over 170 unique vendors, 29 sponsors, and 16 performances from local art organizations.
Due to rain, the June 12th Night Market was cancelled. The upcoming 2019 NEWaukee Night Markets run on West Wisconsin Avenue from 5-10PM on the following Wednesday evenings: July 10th, August 14th, and September 11th.
For more information about the Night Market, please visit: www.newaukee.com.
NEWaukee is a social architecture agency that designs memorable in-person experiences that create a sense of belonging inside the communities and companies they work with. Visit www.newaukee.com to learn more.
Mentioned in This Press Release
Recent Press Releases by Newaukee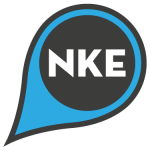 Feb 27th, 2020 by Newaukee
University Invests in NEWaukee Programming for Young Professionals
Jan 13th, 2020 by Newaukee
Artists will be paired to go head-to-head and given two hours to create a work of art on a predetermined theme on a 2'x3' canvas.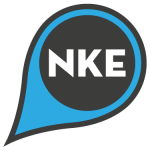 Dec 16th, 2019 by Newaukee
STEM Challenge Set by NEWaukee & Milwaukee Tech Hub Coalition Surpasses Goal