Press Release
Nation's Largest French-themed Celebration to Rendezvous in Milwaukee This Summer
Also, for the first time, fest-goers can ride Milwaukee's streetcar, The Hop, directly into the festival, exiting at the Cathedral Square stop.
MILWAUKEE, Wis. – March 14, 2019 – Fall in love with Milwaukee all over again at the 38th annual Bastille Days on July 11-14 in Cathedral Square Park (520 E. Wells St.). This year's theme "MKE Mon Amour," translated to 'Milwaukee my love,' is inspired by the French culture of love and the growing pride for Milwaukee and all it has to offer.
"The city of Milwaukee has undergone a lot of exciting changes and this year's Bastille Days theme really encompasses our love for the city, with a French twist," said Emily McElwee, East Town Association executive director. "You'll see it in our new look, local partnerships and wide array of fun festival activities that are being scheduled for 2019."
New This Year! | French Band Headliner, Love Locks, Champagne Toast
East Town Association is excited to offer new activities and musical acts at Bastille Days, including:
Coming all the way from Paris, France, funk band Ceuz Qui Marchent Debout (CQMD) will be headlining the Bastille Days main stage on Friday, July 12.
In the spirt of this year's theme, Bastille Days is collaborating with local metalworkers to create an interactive love locks metal sculpture. Inspired by the well-known love locks on the Pont des Arts, a famous bridge in Paris, fest-goers are invited to celebrate those they love by placing a padlock on the sculpture. Locks will be available for purchase for $1 at the Bastille Days merchandise booth.
On Sunday, July 14, the festival will wrap-up with a new Champagne and Bloody Mary tasting—a wonderful mash-up of French and Milwaukee culture. Tickets will be available for purchase at www.easttown.com.
Also, for the first time, fest-goers can ride Milwaukee's streetcar, The Hop, directly into the festival, exiting at the Cathedral Square stop. East Town Association worked with city officials last year to adjust Bastille Days' footprint to accommodate the streetcar, however the system was still in its testing phase.
Can't Miss Classics | Storm the Bastille 5K, Wine Tastings, Kid's Day, Waiter/Waitress Race
The events we know and love also will be returning to Bastille Days 2019, such as:
Thursday, July 11: Associated Bank Storm the Bastille 5K run/walk
Friday, July 12 and Saturday, July 13: Wines from around the world ticketed tastings
Saturday, July 13: Kid's Day with ballet lessons, soccer drills and more
Sunday, July 14: Waiter/Waitress Race through a competitive obstacle course
Bastille Days
About Bastille Days
Bastille Days is presented by the East Town Association, Inc., a nonprofit downtown business organization. This event serves as the main fundraiser for East Town Association and helps promote the eastern portion of downtown Milwaukee and highlights the many businesses in the area. Bastille Days is sponsored by: Associated Bank, Bud Light, Door Peninsula Winery, Gruber Law Offices LLC, Madison Medical and Saz's Hospitality Group. For more details, visit www.easttown.com.
Mentioned in This Press Release
Recent Press Releases by East Town Association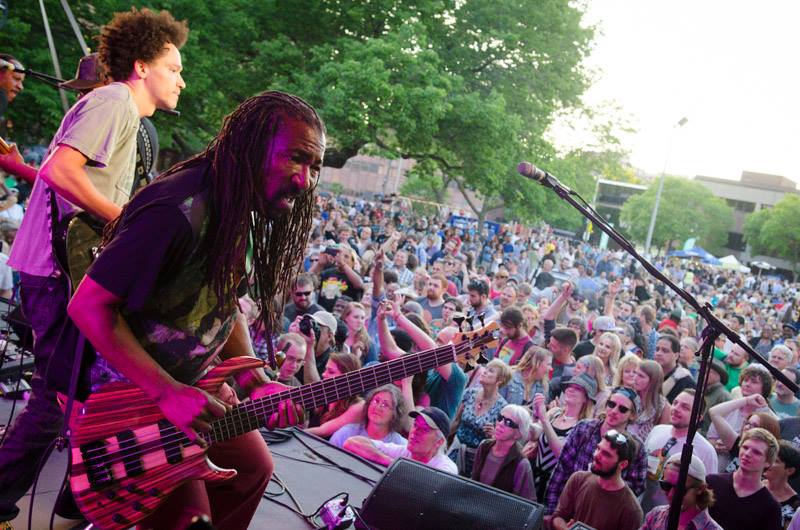 Jun 27th, 2022 by East Town Association
Free summer concert series in Cathedral Square Park 'Jazz's up' this year's Lineup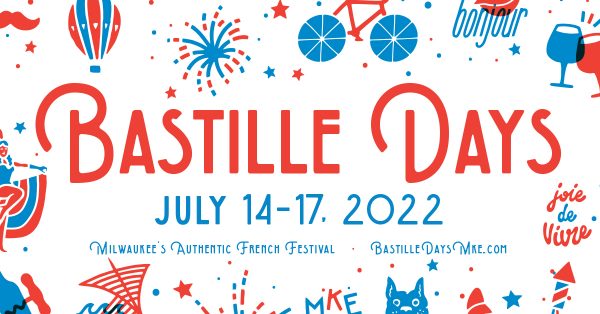 Jun 13th, 2022 by East Town Association
Four-day French festival and museum events bring Joie de vivre back to MKE