Press Release
"My Age of Innovation"
WAWM Summer Talent Review Exhibit at Inspiration Studios
West Allis. June 2016—The West Allis-West Milwaukee Summer Talent Revue is an educational service like no other in the Milwaukee area. In just its second year of implementation, it has gained tremendous momentum with parents and the Arts community, culminating in a student art exhibit. "My Age of Innovation" will hang at Inspiration Studios July 1-17, 2016.
The Student Talent Review is the brainchild of Dan Walker, Arts Instructor at West Milwaukee Intermediate School with 24 years as a classroom teacher and change agent for the arts. "The Arts can serve as a valuable resource for students to express not only subject knowledge, but also offer a unique, personalized approach to character building.  Students want to know where to look, but not be told what to see." Walker states, "I believe that we need to stop assessing students on correct answers, and instead, help guide them to the correct questions. I believe the arts are poised to make that viable."
To select the students for the STR, Walker relied on Art Instructors from each elementary and intermediate school to nominate a handful of students who show strong classroom abilities.  This unique program identifies and recognizes giftedness. By using nominations from outstanding teachers, coupled with clearly outlined criteria, fifty-five students were selected to participate in this summer's program.
"After students are selected, they are evaluated through 16 hours of intense study, reflection and creative production. The evaluation process demands that we devise activities that expose the behaviors we are looking for. Rigor is part of the equation,"
says Walker. "
Students are given a prompt, along with targets to guide their work. From there, however, they are on their own",
according to Walker.
"I believe that we need to allow students to guide the creative process, as well as provide an opportunity to present their thinking throughout."  Walker asks students to log their thinking using Pinterest visuals and statement creations through Google docs.
He explains further. "The logged evidence and the artistic expression make a powerful gallery presentation the students must be prepared to explain.  The presentation piece is important to student development. Inspiration Studios has partnered with the WAWM district to provide a venue to give students a true gallery experience. This is a valuable asset to building student character and we are thankful for the opportunity."
"My Age of Innovation" can be viewed July 1- 17 at Inspiration Studios, 1500 S. 73rd Street, in West Allis. An opening reception is scheduled with student presentations at 2pm on Sunday, July 10.
During the three weekend exhibit, gallery visitors will be given an opportunity to provide feedback to students by voting for their favorites in three categories: 1) "Idea Einstein" for most successfully realized concept or idea; 2) "Wondrous Writing" for the most thoughtful and well composed reflection on the experience; and 3) "Bob the Builder" for the most technical construction.
Walker will present the audience favorites and other participation awards to students during an Awards/ Closing Reception on Sunday, July 17.
Inspiration Studios opened its doors to the West Allis community on March 1, 2014, with the intention of providing varied styles of art and theatre to the broader community, focusing particularly on the emergence of new artists and their works.
Mentioned in This Press Release
Recent Press Releases by Inspiration Studios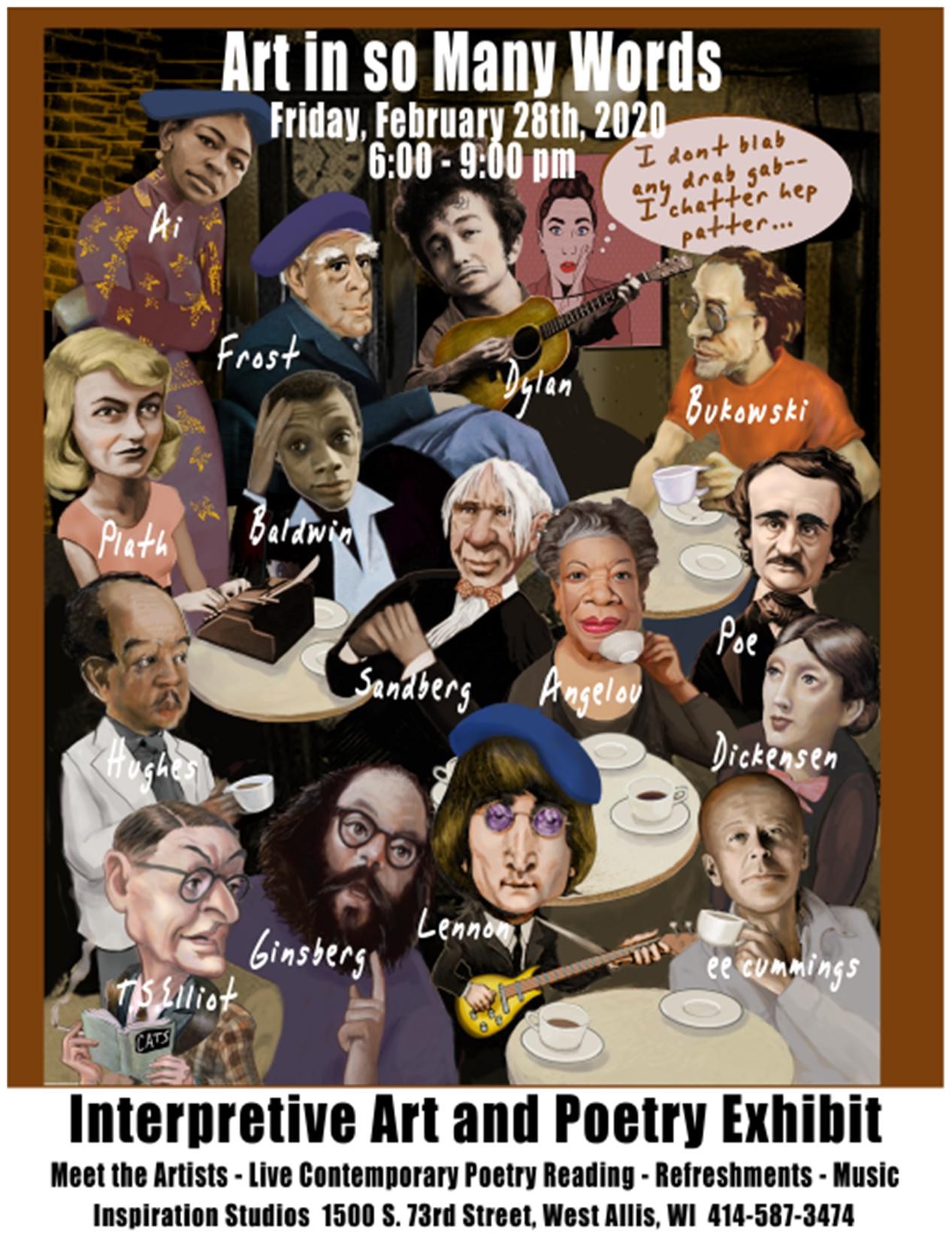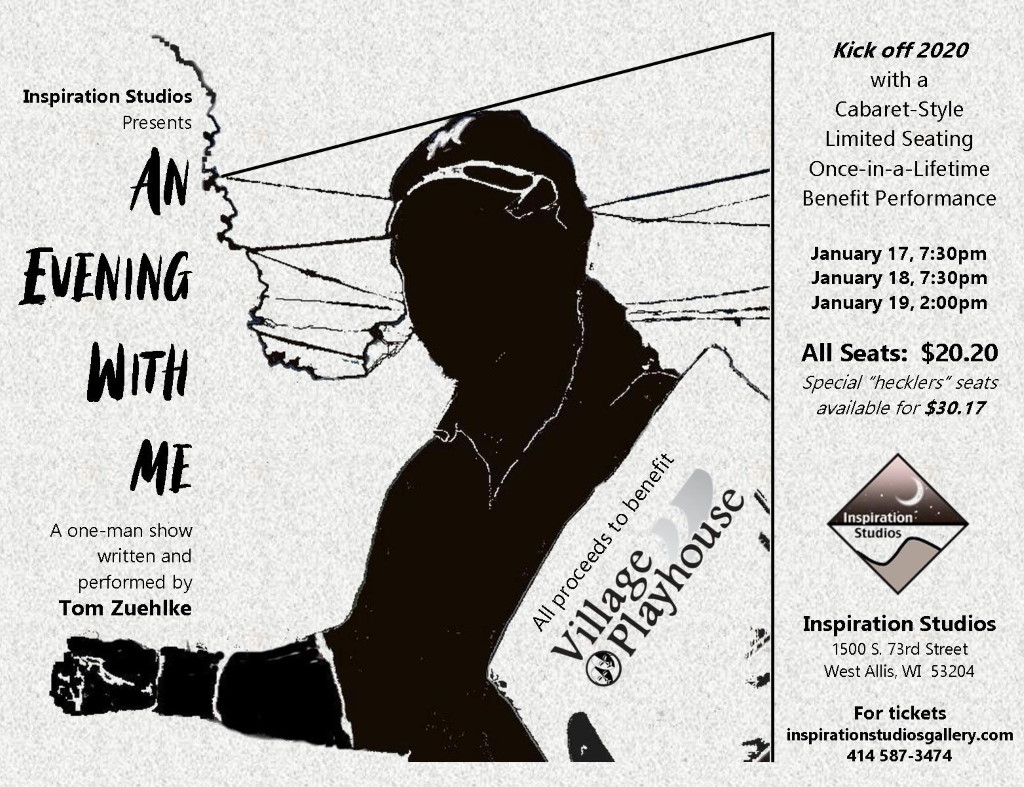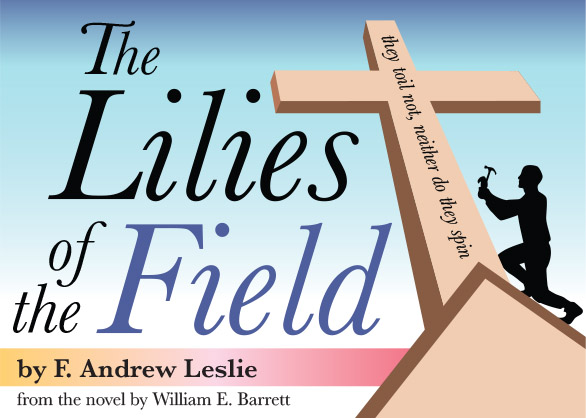 Nov 25th, 2019 by Inspiration Studios
The Lilies of the Field by F. Andrew Leslie, from the novel by William E. Barrett, is a family-friendly drama about a traveling handyman who answers the prayers of a group of refugee nuns.