Press Release
Movie Time's Fall 2014 Schedule Announced: Remembering WWI
The Charles Allis Art Museum, 1801 N. Prospect Ave. is pleased to announce Movie Time's Fall 2014 Schedule.
Milwaukee, WI –The Charles Allis Art Museum, 1801 N. Prospect Ave., along with leading Wisconsin film historian, Dale E. Kuntz, is pleased to announce Movie Time's Fall 2014 Schedule: Remembering WWI every other Wednesday night in the Museum's Margaret Rahill Great Hall starting October 8, 2014. Films are free with museum admission, $7/person, $5/seniors & students. Doors open at 6:30 p.m. for visitors to view the mansion, screening begins at 7:30 p.m. These rare films from the 1940's are shown in their original 16mm, reel-to-reel format from Kuntz's own private collection.   Prior to each film, Kuntz shares knowledge of the film industry and gives the inside scoop on each movie.
Schedule Introduction
To commemorate the 100th anniversary of World War I, begun on July 28, 1914 the Charles Allis Art Museum is presenting four films in remembrance. The assassination of Austrian Archduke Ferdinand by Gavrilo Princip was the single event that started World War I, known at the time as the Great War. It was an event that was used repeatedly by Hollywood as the central plot line in many movies. The war was the last of its kind, when war was looked at as an adventure. As the last "Romantic War" it not only ended 100 years of European peace, it also ended the gentleness and social graces of an early time. It was the first war of mass destruction with airplanes, submarines, gas, the invention of tanks and the bombing of cities and populations. It was supposed to be the "war to end all wars!" We have selected movies for this series depicting the human side of war, depicting love, sacrifice, and tragedy in remembering WWI.
Film Schedule
Wednesday, Oct 8            Rasputin and the Empress (1932, 123 min.) Ethel, John and Lionel Barrymore, Ralph Morgan
Wednesday, Oct 22         Waterloo Bridge (1940, 103min.) Vivien Leigh, Robert Taylor, Virginia Field, Maria Ouspenskaya
Wednesday, Nov 12        Smilin' Through (1941, 100min.) Jeanette MacDonald, Gene Raymond, Brian Aherne, Ian Hunter
Wednesday, Nov 26        Remember the Day (1941, 85min.) Claudette Colbert, John Payne, Anne Revere, John Shepperd
Holiday Movie
Wednesday, Dec 10        The Bishop's Wife (1947, 108min.) Cary Grant, Loretta Young, David Niven, Monty Woolley
Film synopsis and photos available @ http://www.charlesallis.org/movietime.html
General contact: 414/278-8295
About Dale Kuntz, Milwaukee Film Historian
Dale Kuntz has been sharing his wealth of knowledge and passion with Milwaukee audiences for over 30 years. He is President of Milwaukee Film Classics and the film society, FOOFS, Followers Of Old Films. He also teaches a Film History
class at Cardinal Stritch University. As a free-lance writer, he has been published in local magazines such as Milwaukee Magazine and Exclusively Yours, as well as national film magazines and newspapers. Kuntz also collaborated with Phillip Castanza, New York City author, on the successful book, The Films of Jeanette McDonald and Nelson Eddy.
About the Charles Allis Art Museum
On the National Registry of Historic Places, the lavish 1911 home of Charles and Sarah Allis contains a world-class art collection that spans more than 2,000 years and includes impressive Classic antiquities, Renaissance bronzes, Asian ceramics and stunning decorative arts. Changing exhibitions feature local and regional artists, making the museum a vibrant center for Wisconsin arts not to be missed.
Museum Hours: Wednesday – Sunday from 1-5 p.m.
General Admission: $7 for Adults, $5 for Seniors, Military & Students
FREE for Museum Members and Children 12 and under.

FOR MORE INFORMATION:
Ann Steinbach
Events Manager
Charles Allis/Villa Terrace Art Museums
asteinbach@cavtmuseums.org
414/278-8295 x5
Mentioned in This Press Release
Recent Press Releases by Charles Allis Art Museum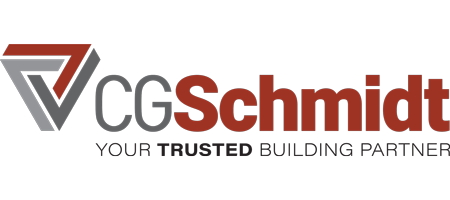 Apr 29th, 2020 by Charles Allis Art Museum
Students invited to submit building and construction questions; new educational videos released weekly