Press Release
More than $246,000 in Emergency Relief Awarded to 43 Nonprofits by Wisconsin Humanities Council 
MADISON, WI, July 30, 2020 – Across Wisconsin, 43 libraries, historical societies, museums and other nonprofits were awarded Wisconsin Humanities CARES Relief Grant emergency funding this week to support their operations during the COVID-19 pandemic.  Federal funding for these grants was received by the Wisconsin Humanities Council from the National Endowment for the Humanities (NEH) as part of the $2.2 trillion CARES Act economic stabilization plan appropriated by the U.S. Congress.
"We took great care in reviewing the 96 applications we received, weighing factors including need, location, strength of their public humanities work, and the audience that organizations serve," says Dena Wortzel, Executive Director of the Wisconsin Humanities Council. "We responded to requests for salary support, for unanticipated costs for protective equipment, and for paying utility bills just so organizations could keep the lights on. We saw so much need."
The 43 grants awarded this week were the second round of the Wisconsin Humanities CARES Relief Grant program. The first round awarded more than $300,000 to 49 cultural nonprofits. The second round expends all the federal CARES Act funds received by the Wisconsin Humanities Council. None of these funds were used to cover the cost of administering this special grant program. Emergency relief grants provide funds to Wisconsin nonprofit organizations that support humanities and cultural programs. The grants help these organizations maintain their essential functions and retain core staff during the public health crisis.
"Many of these organizations have lost a tremendous amount of revenue due to cancelled fundraisers, declining donations from supporters who can't afford to give, or loss of normal earned income.  WH CARES grants will help to alleviate some of the pain the creative and cultural sector of Wisconsin is feeling as we continue to face many challenges," says Wortzel.
Wisconsin Humanities CARES Relief Grants were awarded to organizations with annual expenses of $500,000 or less and support nonprofits' general operating costs rather than specific programs.  The following organizations were awarded grants this week:
Johnson Creek Public Library
Madison Reading Project
Brandon Public Library
Spring Green Community Library
Beloit Historical Society
Bloomington Public Library
Friends of Hearthstone, Inc. (Appleton)
Princeton Public Library
Tomah Area Historical Society, Inc.
Campbellsport Public Library
Chippewa Valley Museum (Eau Claire)
Dunn County Historical Society
Vernon County Historical Society
Mineral Point Public Library
Racine County Historical Society and Museum Inc.
Bekkum Memorial Library (Westby)
Poy Sippi Public Library
Vang Council of La Crosse, Inc.
Farnsworth Public Library (Oconto)
Marsh Haven Nature Center (Waupun)
Marathon County Historical Society
Grant County Historical Society
Kewaunee Public Library
Ex Fabula, Inc  (Milwaukee)
Milton Historical Society
Optimist Theatre (Milwaukee)
Pump House Regional Arts Center (La Crosse)
Markesan Public Library
Kenosha County Historical Society
New Glarus HIstorical Society
Walker's Point Center for the Arts (Milwaukee)
Rock County Historical Society
Winter Public Library
Norskedalen Nature & Heritage Center (Coon Valley)
Cobb Public Library
Winneconne Public Library
Hancock Public Library
Bayfield Carnegie Library
Algoma Public Library
Prairie du Chien Historical Society, Inc.
Coloma Public Library
Alma Public Library
De Soto Public Library
Mentioned in This Press Release
Recent Press Releases by Wisconsin Humanities Council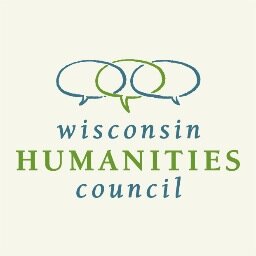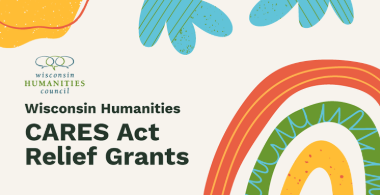 Jul 21st, 2017 by Wisconsin Humanities Council
Projects involve youth leadership, cultural education, survivors of gender-based violence and human trafficking and dialogue about race and ethnicity.