Press Release
Milwaukee Teens Take Houston For the Brave New Voices International Poetry Festival
Six finalists will go on to represent Milwaukee in Houston, Texas this summer.
March 4th, 2018- Milwaukee, WI; The Teen Finals Slam at the Marcus Performing Arts Center brought the city's finest wordsmiths under one roof, from these young muses came stories of heartbreak, identity, relationship crisis, life in Milwaukee and much more. Many familiar faces from the Milwaukee community made up the audience including the Still Waters Collective Alumni poets who themselves, at one point, competed on the very same stage.
Issues from gun control to the defunding of public schools were brought to the stage as student finalists slammed for their chance to advance on to the Brave New Voices International Poetry Festival that is set to take place in Houston, Texas July 18th-21st, this is team Milwaukee's 12thappearance at the international level.
Each year The Brave New Voices competition gives hundreds of students the chance to share their stories, network, and attend world class workshops held by the most renowned writers and poets of our time. The Brave New Voices Festival represents some of the worlds most talented, create, and diverse future leaders as they join for an experience that will never be forgotten
Out of the dozens of voices only 6 were selected to advance on to the international level competition; Janiyah Nya Moore; Jasmine Roach, 2018 Teen Slam Champion, Prairie High School; Aryanna Strickland, Veritas High School; Olivia Keenan, Wauwatosa West High School; Dasonie Nelson, Milwaukee High School of The Arts HS; Nia Mooney, Rufus King High School.
About Still Waters Collective
Still Waters Collective began as an adult open mic at a Milwaukee nightclub called Mecca. From four poets standing sharing their work around a tall cocktail table, the Still Waters series grew to a weekly institution that nurtured a community for more than a decade.
Still Waters founder, Dasha Kelly, began being invited into schools and organizations as an established writer and performer. She created a constellation of workshops, afterschool projects, and special event series tailored for exciting young people about their own ideas, voice, individuality and agency. By 2008 Still Waters was predominantly focused on youth, delivering
programs to three area schools. Today, SWC delivers programming to more than three dozen schools every year. Further, we offer employment, leadership development, and career training to program alumni between the ages of 18-25. Our family spans generations once again, with an adult open mic, a storytelling social, public workshops and discussions.
The future of Still Waters is to continue gathering our best ideas and selves around pages and stages, invigorating in us all the habit of listening AND being heard.
Still Waters Collect applies the craft of creative writing and the art of spoken word to build community, capacity and confidence.
Mentioned in This Press Release
Recent Press Releases by Still Waters Collective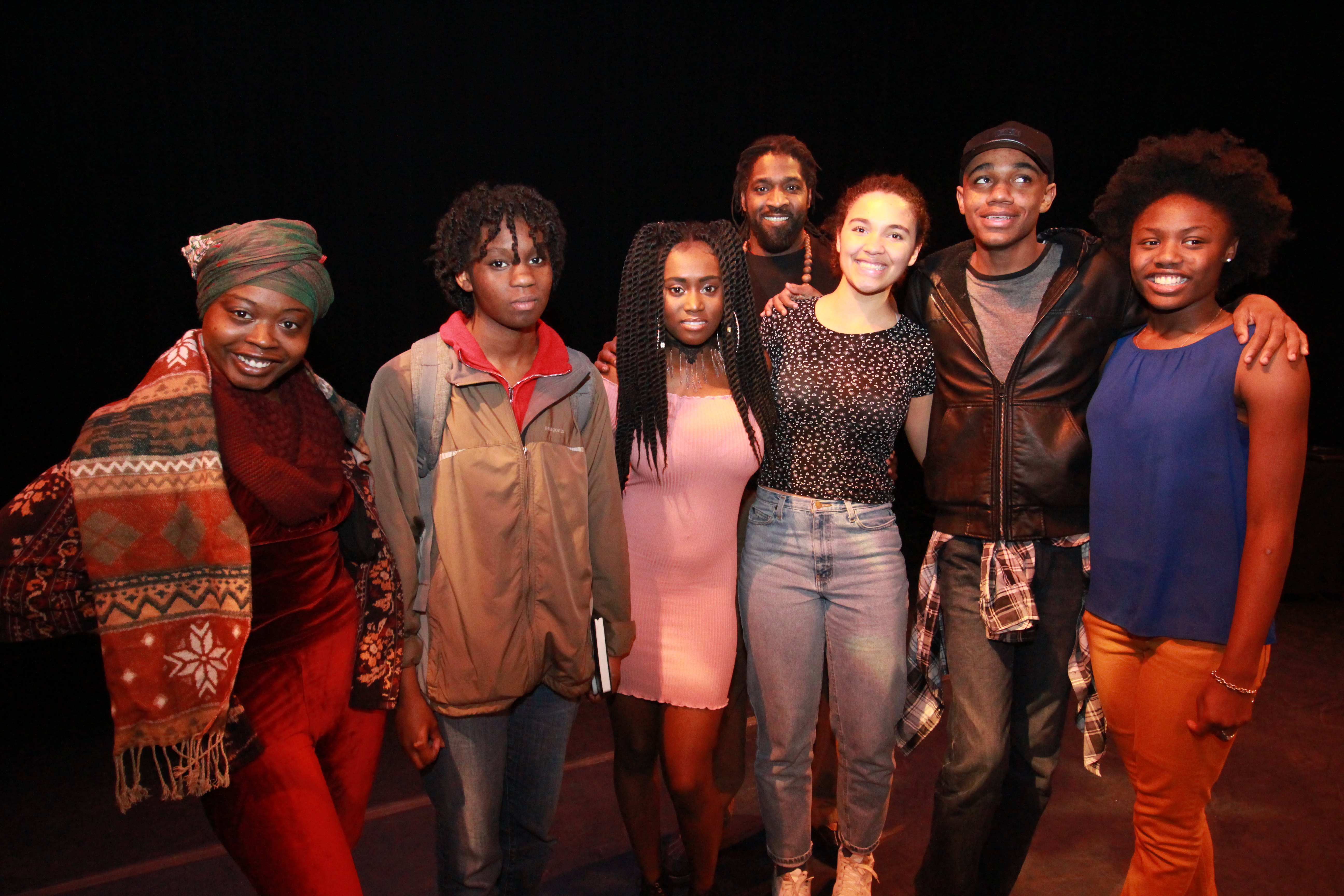 Mar 17th, 2018 by Still Waters Collective
Six finalists will go on to represent Milwaukee in Houston, Texas this summer.