Press Release
Milwaukee Film Festival Announces 81 Sponsors for 2014
Major New Support from Associated Bank and Mary and Ted Kellner; Milwaukee Journal Sentinel Continues as Presenting Sponsor for Sixth Year
MILWAUKEE – Tuesday, July 29, 2014 – Milwaukee Film is honored to have outstanding support for the 6th Annual Milwaukee Film Festival, presented by the Milwaukee Journal Sentinel. Milwaukee Film has secured returning support from numerous organizations and individuals, including the Milwaukee Journal Sentinel, which continues for the sixth consecutive year as the Presenting Sponsor for the Festival.
This year has brought increased continuing support from past sponsors as well as new major support from Associated Bank and Mary and Ted Kellner, who join as first-time sponsors.
John Utz, Executive Vice President for Associated Bank, shares his excitement: "As the largest bank headquartered in Wisconsin, we take pride in supporting cultural events like the Milwaukee Film Festival. Being a major sponsor of such a unique event provides an opportunity for us to help support the arts and stimulate the growth and well-being of our communities and the businesses we serve." Utz, who has greatly contributed to the Bank's growth since relocating from Los Angeles, CA in 2010, joins Milwaukee Film this year as a new board member.
Presenting the Festival's Rated K: For Kids children and family films program are first-time supporters Ted and Mary Kellner. Ted Kellner is the Executive Chairman and CEO of Fiduciary Management Inc., founding partner of Fiduciary Real Estate Development, Inc., and serves on the board of numerous organizations both local and statewide. His wife, Mary Kellner, is a philanthropist and dedicated volunteer for several community organizations.
"We truly believe in Milwaukee and are committed to helping this city be all that it can be. Milwaukee Film shares that same vision. In a very short time, the Milwaukee Film Festival has become one of the most dynamic events in Milwaukee, encouraging and expanding art for both adults and children. We are thrilled to present the Rated K: For Kids program and look forward to a fruitful partnership with Milwaukee Film," explains Ted Kellner.
Additionally, former Milwaukee Brewer John Axford returns again with a $25,000 cash contribution. A current pitcher for the Cleveland Indians, Axford continues his support for the third consecutive year, despite having left Milwaukee in 2013.
The Festival's Education Screenings received increased support from all of its past funders, including Brewers Community Foundation, Inc. as Presenting Sponsor, the Herzfeld Foundation and the Greater Milwaukee Foundation – William and Alicia Schoeneich Arts and Culture Fund and the Gertrude Ann Meixner Fund, as well as first-time support from the Gene and Ruth Posner Foundation.
The Education Screenings program brings 1st through 12th grade students from all over the Milwaukee area to view grade-appropriate, high-quality films during the Festival. Further, it provides education curriculum in-line with core state teaching standards, which educators use to tie the screenings back into the classroom. Last year, over 6,700 children attended the weekday screenings, an increase in attendance of 21% over that same program in 2012.
Returning this year with a large increase in cash support is Potawatomi Hotel & Casino. Having tripled their support from last year, Potawatomi Hotel & Casino is the Box Office Presenting Sponsor for 2014.
"We are beyond grateful to welcome back 63 of our past sponsors and introduce 18 new supporters to our festival. This generous financial support enables us to expand our efforts and ensure that an extraordinary showcase of cinema, education, music and conversation thrive in Milwaukee. It will be an incredible year for the Milwaukee Film Festival thanks to the tremendous support from our community," enthuses Jonathan Jackson, Artistic and Executive Director for Milwaukee Film.
A complete list of sponsors for the 2014 Milwaukee Film Festival is below.
PRESENTING SPONSOR ($200,000+)
Milwaukee Journal Sentinel
LUMINARY SPONSORS ($100,000+)
Donald and Donna Baumgartner
Herzfeld Foundation
Marianne & Sheldon Lubar
Allan H. (Bud) and Suzanne L. Selig
LEADING SPONSORS ($50,000+)
BVK
Milwaukee Magazine, Official Magazine
WMSE 91.7FM
VISIONARY SPONSORS ($50,000+)
Argosy Foundation
The Heil Family Foundation
Christine Symchych and Jim McNulty
The David & Julia Uihlein Charitable Foundation
PRODUCING SPONSORS ($30,000+)
88Nine Radio Milwaukee
Anonymous
Associated Bank
Brewers Community Foundation, Inc.
Colectivo Coffee
Independent
Lowlands Group Grand Cafes
Mandel Group
OnMilwaukee.com
Potawatomi Hotel & Casino, Box Office Presenting Sponsor
Simple DCP, Official Digital Cinema Sponsor
SUPPORTING SPONSORS ($20,000+)
About Face Media
Art City
John Axford
The Bartolotta Restaurants
BelAir Cantina
The Brico Fund
Greater Milwaukee Foundation
William and Alicia Schoeneich Arts and Culture Fund and the Gertrude Ann Meixner Fund
Mary and Ted Kellner
Mary Ann and Charles LaBahn
Metroparent
Michael Best & Friedrich LLP, Official Law Firm
Milwaukee Business Journal
Milwaukee Marriott Downtown, Official Hotel
Milwaukee Record
Neroli Salon & Spa
Nicholas Family Foundation
North American Camera
The Pabst Theater
Shepherd Express
Stamm Technologies
Tap Milwaukee
PROVIDING SPONSORS ($10,000+)
Beans & Barley
Fox Bay Cinema Grill
Helen Bader Foundation, Inc.
The Hotel Foster
Laughlin Constable
Lone Shoe Graphics
Milwaukee Pulse
Planned Parenthood of Wisconsin
The Railway Exchange Building
RDI Stages
Times Cinema
UWM Peck School of the Arts
CONTRIBUTING SPONSORS ($5,000+)
The Bay Restaurant
Hispanic Professionals of Greater Milwaukee
House of Harley-Davidson
Johnson Controls
Latino Arts, Inc.
Quantum LS
Bert L. & Patricia S. Steigleder Charitable Trust
Wisconsin Gazette
SUSTAINING SPONSORS ($2,500+)
800-CEO-READ
Baird
Cream City Foundation
Grace & Shelly's Cupcakes
HUSCO International
Jim Phillips, LLC
Kat Schleicher Photography
KPMG
The Gene and Ruth Posner Foundation
Reinhart Boerner Van Deuren s.c.
Ralph Evinrude Foundation, Inc.
SURG Restaurant Group
Third Ward Records
United Way of Greater Milwaukee
von Briesen & Roper, s.c.
Women's Fund of Greater Milwaukee
WUWM Milwaukee Public Radio 89.7 FM
Mentioned in This Press Release
Recent Press Releases by Milwaukee Film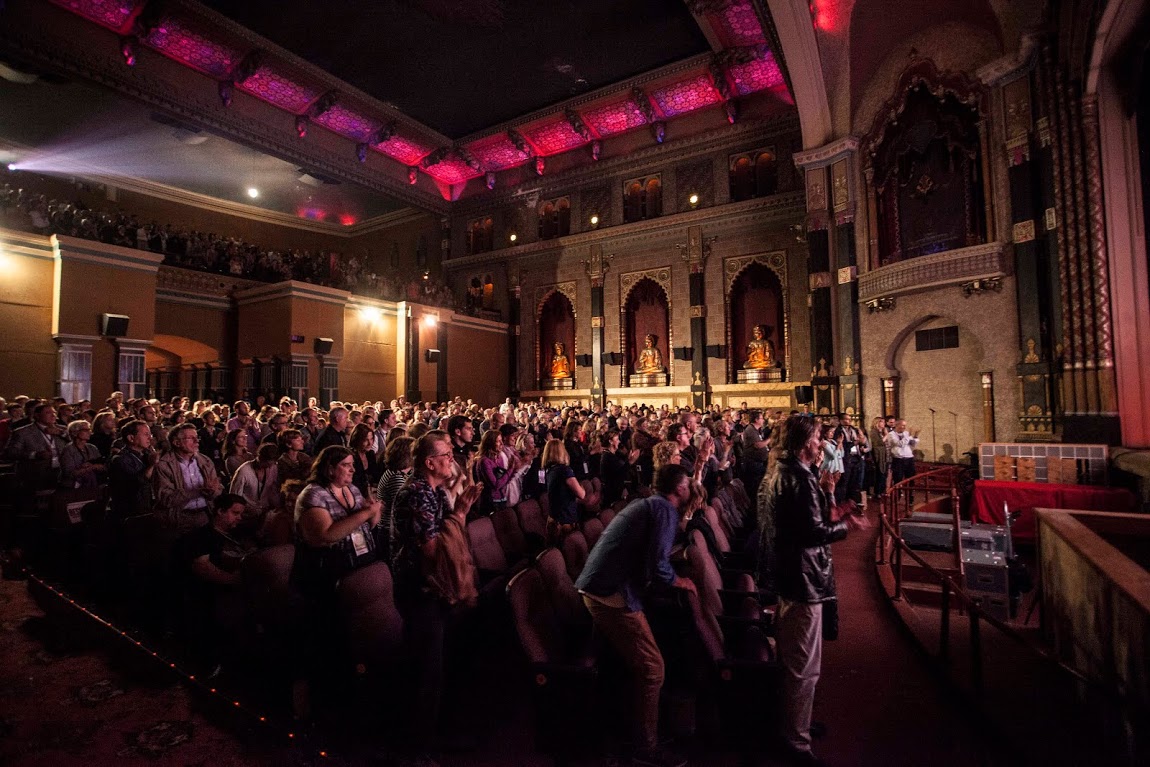 Jan 11th, 2018 by Milwaukee Film
Free Entry for All Films; Festival Offers To Pay for Work That Is Screened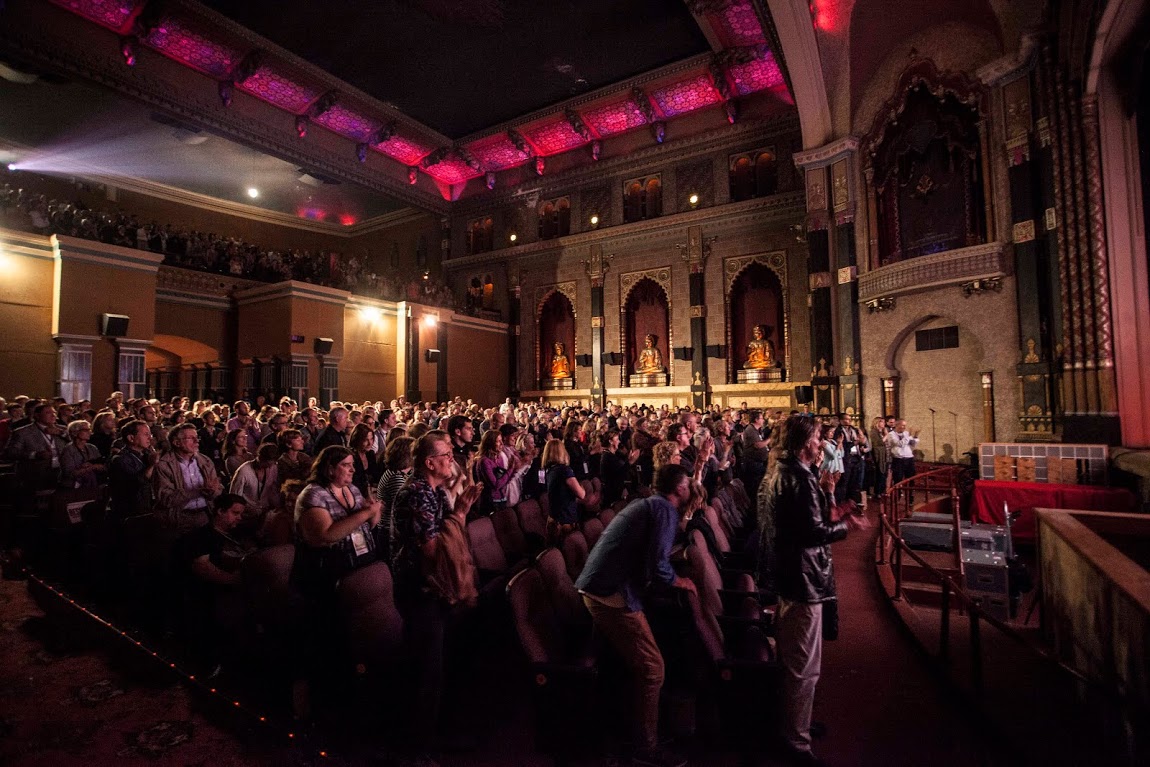 Dec 7th, 2017 by Milwaukee Film
Festival organizers hope the later dates will expand programming opportunities.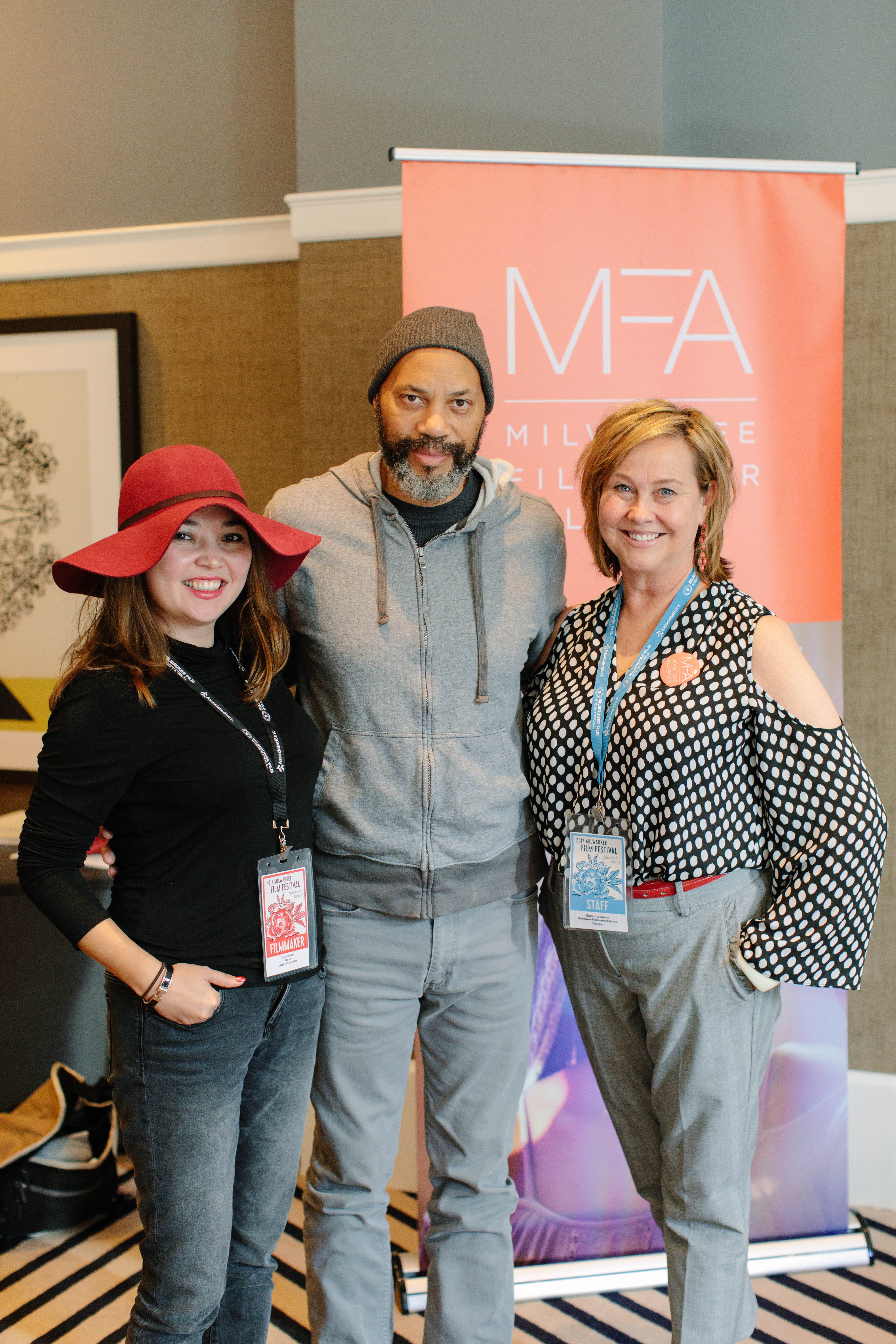 Nov 10th, 2017 by Milwaukee Film
Film industry grew by 10% (2010-2015); double the rate of local economy