Press Release
Milwaukee Film Festival Announces 2015 Panels

Chicago Tribune film critic, Michael Phillips, to deliver Keynote Address;
 Panels on Policing and Education highlight the imperative and topical nature of festival documentaries
MILWAUKEE – Tuesday, September 08, 2015 – The 7th Annual Milwaukee Film Festival, presented by the Milwaukee Journal Sentinel, announces its lineup of panels. Commencing this year's panels is Chicago Tribune film critic, Michael Phillips, presenting the festival's annual "Keynote: State of Cinema" lecture.
Each year, the Milwaukee Film Festival's Public Forums panels extend the festival-going experience beyond the cinema screen, offering opportunities to consider deeply how issues presented in films affect the Milwaukee community. This year, panels on education, youth activism and community relations with police will help audiences think further about the city.
Inspired by a combination of Festival films (Peace Officer, 30 Seconds Away: Breaking the Cycle, Cincinnati Goddamn and The Black Panthers: Vanguard of a Revolution), local filmmaker and former federal agent Faith Kohler will moderate a panel entitled "Community-Police Relations." Incorporating national issues examined on screen, this panel prompts a discussion on the current climate of police-citizen relations and efforts at improving those relationships in Milwaukee. Panelists scheduled to participate in this discussion include Dr. Kimberly Hassell (University of Wisconsin-Milwaukee), Fred Royal (NAACP – Milwaukee Branch), Damien Smith (Safe & Sound) and Steven Spingola (Gateway Technical College).
Similarly, the panel "Education Reform: Praxis and Policy" (inspired by the film Most Likely to Succeed) brings together local practitioners and policy shapers to consider current innovative educational practices in Milwaukee as well as potential models and reforms throughout the state and region.
The "In Focus: Youth Activism in Milwaukee" panel will extend the inspiring story of how art can transform and heal community from the documentary Romeo is Bleeding to look locally at how young people in Milwaukee are taking actions. Dasha Kelly (Still Waters Collective) will moderate this all-youth slate of panelists from throughout the city.
Milwaukee Film also offers panels and other such events for local and visiting filmmakers to take further thinking and discussing issues in the field. This year's panels include discussions on crowdfunding, film distribution and virtual reality as well as a filmmaker mixer to kick off the festival.
In addition, one filmmaker will be awarded $1,000 in cash through the "Pitch Us Your Film! Contest". The contest provides local filmmakers the opportunity to pitch their film idea to a panel of industry insiders. Presented live to an audience, this event will be an opportunity to learn about local films in the works, but also to learn about how to successfully pitch a film idea.
Finally, Milwaukee Film has announced that 116 film festival screenings will be extended through the annual Conversations series. This series of participant-driven discussions follow select screenings at venues near the theatre with engaging, small group discussions guided by trained facilitators. In 2015, Milwaukee Film will partner with the Frank Zeidler Center for Public Discussion for this series. Conversations are denoted in the Program Book film listings, schedule, and will soon be listed online at mkefilm.org/conversations.
All panels are free and open to the public, however space is limited and advance tickets will be available through the Milwaukee Film Festival box office to assure seating.
Sponsored by: Milwaukee Business Journal
2015 MILWAUKEE FILM FESTIVAL
PUBLIC FORUMS PANELS
Keynote: State of Cinema
SATURDAY, SEPT. 26 | NOON | Kenilworth Square East, room 620
Join us for our annual lecture on the "State of Cinema," delivered by Michael Phillips, film critic for the Chicago Tribune. Phillips, a native of Racine, co-hosted At the Movies with Richard Roeper and, later, A.O. Scott. More recently he served as guest host for Turner Classic Movies. He appears monthly on the popular podcast Filmspotting. He came to the Tribune from the Los Angeles Times.
Passport: Sweden
SATURDAY, SEPT. 26 | 2 PM | Kenilworth Square East, room 620
To prime our audience on the cinematic and cultural context of our Passport: Sweden program, Prof. Ursula Lindqvist (Gustavus Adolphus College) presents a talk on the movements and ideas of contemporary Swedish film. Prof. Lindqvist – who teaches Scandinavian cinema and Swedish language – will bring further depth and texture to our on-screen experience of this charming, surprising land.
Community-Police Relations
SATURDAY, OCT. 3 | 3 PM | Kenilworth Square East, room 620
Addressing concerns stemming from several films (30 Seconds Away: Breaking the Cycle, The Black Panthers: Vanguard of the Revolution, Cincinnati Goddamn, Peace Officer) our panelists discuss the status of community-police relations in Milwaukee and the actions being taken to rebuild trust and safety by both citizens and officers.
MODERATOR:
Faith Kohler, Director, 30 Seconds Away: Breaking the Cycle
PANELISTS:
Dr. Kimberly Hassell, Criminal Justice, University of Wisconsin-Milwaukee
Fred Royal, President, NAACP – Milwaukee Branch
Damien Smith,  District 5 Youth Organizer, Safe & Sound
Steven Spingola, Law Enforcement & Criminal Justice, Gateway Technical College and Waukesha County Technical College
Additional panelists to be announced
In Focus: Youth Activism in Milwaukee
SATURDAY, OCT. 3 | 6:30 PM | Kenilworth Square East, room 620
To celebrate and explore the type of positive action demonstrated by the subjects of Romeo Is Bleeding, we invite you to experience the diverse actions for peace currently undertaken by this all-youth panel of Milwaukee activists sharing their stories.
MODERATOR:
Dasha Kelly, Founder, Still Waters Collective
Panelists to be announced
Education Reform: Praxis and Policy
SUNDAY, OCT. 4 | 3 PM | Kenilworth Square East, room 620
Two groups of experts bring local perspective to the innovations in education encouraged by the film Most Likely to Succeed. The first set of presenters will demonstrate some of the inspired ways that educators are working to engage students right here in Milwaukee. Then, a group of educational policy experts discuss some of the possibilities for rethinking school throughout our city and state.
MODERATOR:
Joe Yeado, Senior Researcher, Public Policy Forum
Panelists to be announced
FILMMAKER SERVICES FESTIVAL EVENTS
Filmmaker Mixer
FRIDAY, SEPT. 25 | 5 PM | SUN ROOM AT CAFÉ CENTRAAL (2306 S Kinnickinnic Ave)
Build your professional network, have fun, and maybe even find your next film crew at this event. Local and visiting filmmakers will meet and chat in a casual setting. It's a great way to introduce yourself to the rest of the local filmmaking scene or reconnect with colleagues at the start of the festival. And enjoy free refreshments from Milwaukee Film to fuel your mingling.
Seed & Spark Presents: Crowdfunding to Build Independence
SATURDAY, SEPT. 26 | 4 PM | Kenilworth Square East, room 620
The only proven path to independence as an artist is a direct connection to your audience! Crowdfunding is becoming a fundamental piece of most financing plans for independent film. However, many filmmakers miss the opportunity to turn their film funding campaigns into audience-building opportunities that can last an entire career. Emily Best, founder of Seed & Spark, brings her game-changing workshop to our festival, providing you with the crowdfunding action plan most likely to create a lasting, flourishing, direct relationship with your audience.
Seed & Spark Presents: Distribution Workflow
SUNDAY, SEPT. 27 | NOON | Kenilworth Square East, room 620
You made your movie and you have big plans to distribute it! Or maybe you don't yet, but would like to have options. Distribution workflow is something most filmmakers forget they will have to manage. With experts in wide distribution, data and workflow, this panel of experienced filmmakers is here to answer the hard questions.
Immersive Storytelling: Virtual Reality & the Next Wave of Filmmaking
SUNDAY, SEPT. 27 | 3 PM | Kenilworth Square East, room 620
The next big thing in visual media is arriving at the Milwaukee Film Festival! Virtual Reality (VR) filming and exhibition technology is becoming more accessible and practical every day and promises to open a whole new mode of storytelling for filmmakers. Join us to see live demonstrations of current VR equipment and content, hear filmmakers discuss their methods and uses for working in VR, and get your hands on exciting new gear at our Tech Gallery.
VR Filmmaking Tech Gallery
OPEN MONDAY, SEPT. 28 & TUESDAY, SEPT. 29 | 4-7 PM daily | Kenilworth Square East, room 620
After getting a taste for the techniques and possibilities of Virtual Reality filmmaking, come to our tech gallery – open to the public – to get your hands on a variety of VR rigs and workstations and ask questions of local experts. You'll have the chance to learn about the range of VR platforms currently available, from the high-end to the budget-friendly.
Pitch Us Your Film! Contest
SATURDAY, OCT. 3 | 12 PM | Kenilworth Square East, room 620
Watch as several local filmmakers pitch their fiction film idea to a panel of industry insider judges in hopes of winning a $1,000 cash prize. Cheer them on, learn what makes a good pitch, and see what projects might be coming out of Milwaukee soon.
JUDGES:
Ed Arentz, Music Box Films
Laurie Scheer, The Writer's Advantage: A Toolkit for Mastering Your Genre (2014)
Heidi Zwicker, Sundance Film Festival
The 2015 Milwaukee Film Festival runs September 24 – October 8, 2015 at the Landmark Oriental Theatre, Landmark Downer Theatre, Fox-Bay Cinema Grill, Times Cinema and Avalon Theater. Tickets for individual screenings will be available through the Milwaukee Film Festival Box Office starting September 9 for Milwaukee Film Members and September 10 for the General Public.
About Milwaukee Film
Film can entertain, educate, and empower. It can bring change on levels both intimate and epic. And it's at its best as a communal viewing experience, with the best possible sound and projection. As a non-profit cultural institution, Milwaukee Film's mission is to communicate all of this to the city that we love, in a way that is both true and unique to Milwaukee.
Visit mkefilm.org for information on the film festival and the organization, membership, special events, and to sign up for the weekly email newsletter (mkefilm.org/newsletter). Connect with Milwaukee Film on Facebook (facebook.com/MilwaukeeFilm), Twitter (twitter.com/mkefilm), Instagram (instagram.com/mkefilm), and the Milwaukee Film blog (mkefilm.org/news).
The 7th Annual Milwaukee Film Festival will be held September 24-October 8, 2015.
About the Milwaukee Film Board of Directors
Milwaukee Film's independent board is made up of the following members: Chris Abele (Past President); John P. Bania; Donna Baumgartner; Tina Chang; Dr. Robert M. Davis; Michael Drescher; Karen Ellenbecker; Jeff Fitzsimmons; Alexander P. Fraser; Cecelia Gore; Bill Haberman (Past President); Carmen Haberman; Susan Haise; Katie Heil; Patti Keating Kahn; Michael G. Klein; Tracey L. Klein (President); Kenneth C. Krei; Mary Ann LaBahn; Alexander Lasry; Steve Laughlin (Past President); Emilia Layden; Marianne Lubar; Sara Meaney; Steve Mech; Barry Poltermann; Bob Pothier; Joseph A. Rock; Dave Stamm; Julia Taylor; John Utz. Emeritus members: Tom Barrett, Jacqueline Strayer.
NOTE: This press release was submitted to Urban Milwaukee and was not written by an Urban Milwaukee writer. It has not been verified for its accuracy or completeness.
Mentioned in This Press Release
Recent Press Releases by Milwaukee Film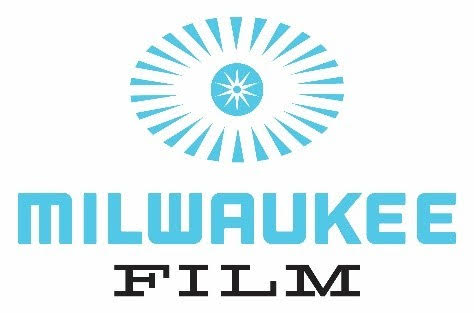 May 10th, 2023 by Milwaukee Film
Milwaukee Film is also pleased to announce the dates for the 16th annual Milwaukee Film Festival, which is set to occur April 11-25, 2024.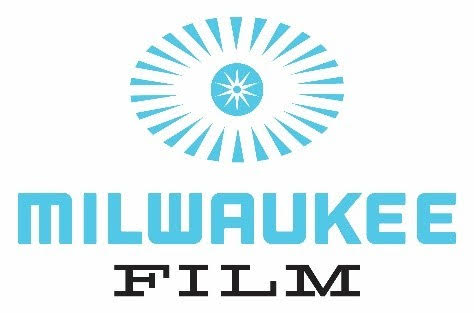 May 9th, 2023 by Milwaukee Film
Gala event to include the film's cast and crew, as well as gay rights leaders from across the state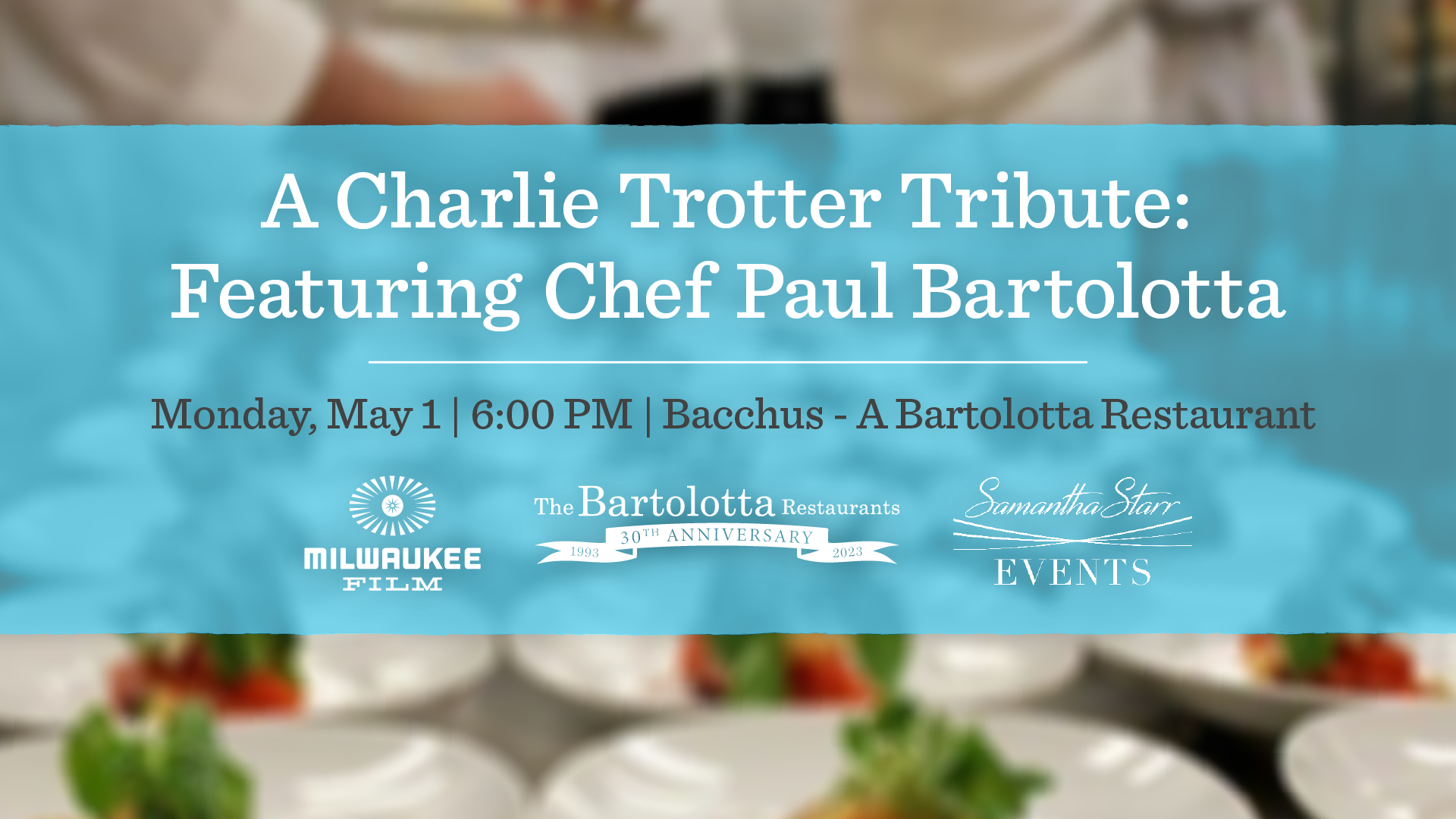 Apr 26th, 2023 by Milwaukee Film
Featuring a five-course meal with five pairings inspired by the film "Love, Charlie: The Rise and Fall of Chef Charlie Trotter," showing at The 2023 Milwaukee Film Festival