Press Release
Milwaukee Downtown, BID #21 announces move to West Wisconsin Avenue
Downtown advocacy group signs 10-year lease at The Avenue
MILWAUKEE, Wis. (January 21, 2019) – Milwaukee Downtown, BID #21 is among the latest wave of influencers to claim a West Wisconsin Avenue address on the burgeoning arterial. The downtown advocacy group announced it will occupy 5,000 square feet at The Avenue, 301 W. Wisconsin Ave., by late summer/early fall 2019. The announcement comes on the heels of the recently unveiled transformation plan for The Avenue, formerly The Shops of Grand Avenue, which includes the 3rd Street Market Hall and new headquarters for GRAEF. Milwaukee Downtown, BID #21 will occupy a high-profile space on the first floor of the historic Matthews Building, which is one of many buildings that make up The Avenue complex.
"The roots of our organization began on West Wisconsin Avenue," said Beth Weirick, CEO of Milwaukee Downtown, BID #21. "At the time, it was an important statement and location for Milwaukee Downtown, BID #21 as we launched our clean, safe and friendly programs. The same rings true today. Given the unprecedented development along Wisconsin Avenue, we hope to add vitality to the area and enhance activation."
Milwaukee Downtown's new space will include 2,200 square feet of street-level office space where the public can access a new Downtown Visitor & Newcomer Information Center, as well as the organization's administrative office. An additional 2,800 square feet on the lower level will serve as meeting space for Milwaukee Downtown's Public Service Ambassador program. The organization has entered into a 10-year lease agreement.
"We're thrilled to welcome Milwaukee Downtown, BID #21 to The Avenue," said Tony Janowiec, partner of The Avenue and CEO of Interstate Development Partners. "As one of downtown's top cheerleaders, we know the organization will bring a whole new energy that will complement our offerings to visitors, residents and businesses."
Through its core programs, Public Service Ambassadors, Clean Sweep Ambassadors, a Graffiti Removal Team and Landscape Crew, Milwaukee Downtown, BID #21works to make the central business district an attractive destination to live, work, play and do business. Beyond advocacy and retention and recruitment efforts, the organization produces several events, including Taste & Toast, Downtown Dining Week, Downtown Employee Appreciation Week and the Milwaukee Holiday Lights Festival.
"We're excited to write a new chapter for Milwaukee Downtown, BID #21 on West Wisconsin Avenue," said Joe Ullrich, board chair of Milwaukee Downtown, BID #21. "The synergies in place position us for another two-decade trajectory."
About Milwaukee Downtown, BID #21
Milwaukee Downtown, Business Improvement District #21, is an organization established in 1998 to support the interests of the downtown Milwaukee business community. Created through private sector leadership, Milwaukee Downtown is a management district organization that oversees 150 square blocks representing approximately 500 property owners in the center of downtown Milwaukee. The organization funds specific initiatives aimed at creating a clean, safe and friendly downtown. More info available at www.milwaukeedowntown.com.
Mentioned in This Press Release
Recent Press Releases by Milwaukee Downtown, BID 21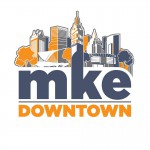 Jun 3rd, 2020 by Milwaukee Downtown, BID 21
Comeback Cuisine to inspire the purchase of 3,000 lunches from downtown restaurants within 30 days