Press Release
Milwaukee County Parks reveals 2019 Traveling Beer Garden schedule
For the past five years the Traveling Beer Gardens have been an integral part of Milwaukee's summer fun. The Traveling Beer Garden opens on May 8, the entire 2019 schedule includes new parks throughout Milwaukee County.
MILWAUKEE – It may not feel like it right now, but beer garden season is only six weeks away. Beergardening season begins in April with the opening of South Shore Terrace Beer Garden, and this year, the Traveling Beer Garden will open on May 8.
The Traveling Beer Gardens are two, simultaneously running, tours that travel to different Milwaukee County parks throughout the summer. Both tours feature Sprecher beers served from a Sprecher beer fire truck. The schedule for this year's tour features 13 stops between May 8 and Sept 2. The Roll Out the Barrel Tour stays at each park for three weeks, the Pass Me a Pint tour stays for two weeks.
"It's great to see Milwaukee County Parks honor Milwaukee's beer history and deep German roots and give residents the opportunity to create new traditions with the Traveling Beer Gardens," said County Board Supervisor Jason Haas. "It's a fun way to promote the great cultural assets of the parks as well as a safe gathering space for people to enjoy a beer, music and fun."
Over the past five years the Traveling Beer gardens have generated over $2.5million in revenue, and as part of the partnership, Sprecher Brewery has donated an additional $160,000 for park and trail improvement projects.
"Milwaukee County has had vibrant parks for years, and the Traveling Beer Gardens add to that vibrancy. We're thankful for the partnerships we have to ensure guests of the beer garden have fun and remain safe," County Executive Chris Abele said. "The parks play an integral role in Milwaukee's summer scene, and we're delighted that the Traveling Beer gardens have been successful for the past five years."
Roll Out the Barrel Tour Schedule.
Pass Me a Pint Tour
The Traveling Beer gardens open from 5pm-10pm weekdays and 11am-10pm on weekends. Last call at 9pm. Live music on Friday and Saturday nights. For more information visit www.travelingbeergardens.com
Iron Grate BBQ Food Truck Returning
Beer garden favorites including pretzels, bratwurst and Polish sausage will be available every night, and this year the Iron Grate BBQ food truck will be open every day on the Roll Out the Barrel tour stops.
Traveling Beer Garden 5k Run Dates
The Beer Garden 5k run series returns with six runs in 2019. The Thursday evening runs begin at 6pm and all participants receive a race t-shirt and a pint glass full of beer or root beer. 5ks cost $30 per race or $150 for the full series.
Registration will open soon at https://silvercirclesportsevents.com/beer-garden-5k-series
Mentioned in This Press Release
Recent Press Releases by Milwaukee County Parks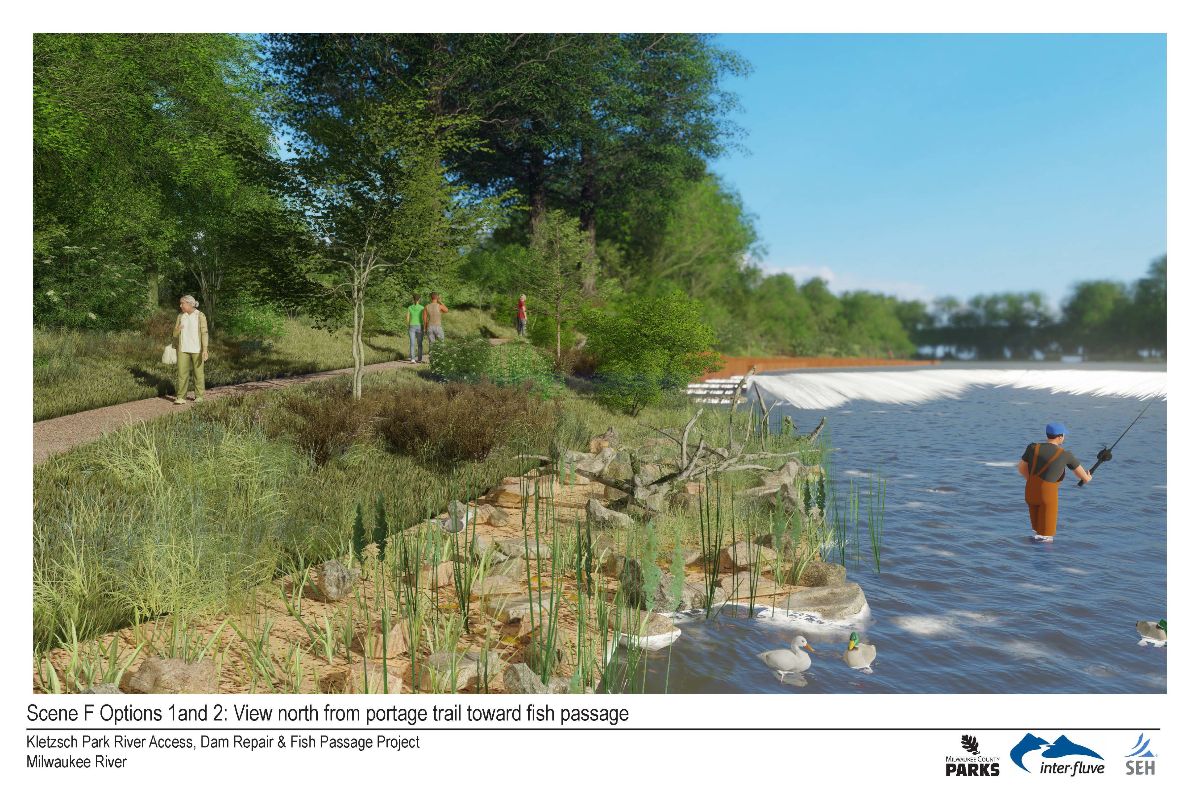 Sep 17th, 2019 by Milwaukee County Parks
The $2 million project in Kletzsch Park is part of an extensive plan to tackle environmental issues in the Milwaukee Estuary Area of Concern.
Jul 25th, 2019 by Milwaukee County Parks
With its Important Bird Area designation, the park system joins 92 sites in Wisconsin, 2,832 sites in the U.S. and 12,000 other sites worldwide as Important Bird Areas.
Jul 11th, 2019 by Milwaukee County Parks
The Camp Out costs $25 for adults per night and $15 for children per night.