Press Release
Milwaukee County Executive David Crowley Announces 'Love Your Parks' Collaboration With Stone Creek Coffee
Limited edition 'Love Your Parks' coffee now available in Stone Creek Coffee locations & online
Milwaukee – 'Treat yo self' to a mug of Love Your Parks coffee with a new collaboration between Stone Creek Coffee and Milwaukee County Parks.
The limited-edition Love Your Parks coffee is the latest product partnership in the park system's Love Your Parks campaign, which aims to raise awareness of the extreme funding challenges for Milwaukee County Parks, as well as provide ways that individuals, businesses and organizations can support their parks.
For every half pound of Love Your Parks coffee sold, Stone Creek Coffee will donate $2 to the Milwaukee Parks Foundation. The short-run coffee is available in all Stone Creek Coffee locations and online until August 26.
"We know how important parks and trails are to so many small businesses in Milwaukee, so it's no surprise that local businesses are stepping up to support parks at a time when they need it the most." Says David Crowley, Milwaukee County Executive. "These collaborations are a great way for people to support a local business, and give back to your parks, at the same time."
The Love Your Parks coffee features two Farm to Cup coffees from Burundi and Brazil, which combine for a taste of sweet, dried fruit, paired with citrus and cream – a perfect flavor for a socially distanced outdoor excursion in the parks.
"Stone Creek Coffee was founded on the belief that we have an obligation to those around us. As a company we desire to have a positive impact on our communities." Sais Drew Pond, Director of Retail & Operations at Stone Creek Coffee. "We can do that by partnering to raise awareness and support for community needs and change initiatives. We are very excited to partner with Milwaukee County Parks to release this special coffee and to help tell their story."
Stone Creek Coffee is also partnering with the parks system for its Brew Hero micro-volunteering program – volunteers can earn goodies from Stone Creek for helping to clean up trash in their local park or trails. Details on how to sign up as a Brew Hero are available at www.loveyourparksmke.com
The Milwaukee Parks Foundation, established in the fall of 2019, is another tool to help bring much-needed funding to a park system that relies on revenue for 60% of its annual budget and has been dramatically impacted by the pandemic.  "The story here is not new, but the reality is growing starker everyday: funding for Milwaukee County Parks is unsustainable." Says Guy Smith Executive Director of Milwaukee County Parks. "The parks are yours – your backyard – and we need your help, as well as help from businesses like Stone Creek Coffee, to create change ensuring that our parks system is alive and well for our kids and their kids and beyond."
Visitors to loveyourparksmke.com can also submit videos or stories about why parks are essential to them, get the facts about parks funding and staffing, and access the Parks Explorer app, which includes interactive maps and information on all 158 parks in the Milwaukee County Park System.
Love Your Parks Campaign Fast Facts 
County residents contribute roughly $1.50 per month to Parks through their taxes. These dollars make up only ~40% of Parks annual budget. The remaining ~60% of Parks' budget is funded through user fees & revenues.
Parks are secret economic engines that increase property values, improving the local tax base, and are cited among the top 3 relocation factors.
The Parks' trail system laid end-to-end would stretch all the way to Green Bay!
The land managed by Parks is the equivalent of 7,500 Lambeau Fields in size.
At 15,000+ acres of land, Parks is the largest landowner in the county.
Hundreds of small businesses, non-profits and community organizations rely on Milwaukee County Parks to operate!
Mentioned in This Press Release
Recent Press Releases by Milwaukee County Parks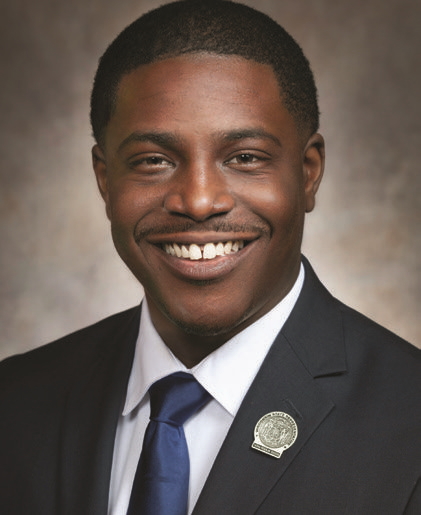 Oct 9th, 2020 by Milwaukee County Parks
Limited edition 'Trail Mix' ice cream flavor now available at Purple Door Ice Cream Locations