Press Release
Milwaukee Brewers outfielder Christian Yelich joins with American Family Insurance, other partners to support Milwaukee's Beckum Stapleton Little League
(Madison, Wisconsin) (Sept. 20, 2021) – Milwaukee Brewers outfielder Christian Yelich and American Family Insurance announced today they've teamed up to support Beckum Stapleton Little League by upgrading the league's ballfields, specifically repairing dugouts and replacing fencing.
Joining in these efforts are Associated Bank, Nike, who will make additional donations of equipment and clothing on Yelich's behalf, and the Brewers Community Foundation, through its connection with the Milwaukee Brewers and American Family.
Beckum Stapleton
is a nonprofit, volunteer organization with deep roots on Milwaukee's North side, providing supervised baseball opportunities for the youth ages 6-14 years old since 1964. Beckum Stapleton Little League has served more than 25,000 youth since its inception.
"I know how much the Beckum Stapleton Little League means to the kids who play there," said Christian Yelich. "I've asked my partners at American Family Insurance, Associated Bank, Nike and the Brewers Community Foundation to join in helping to improve the fields so the players continue to have a great place to play baseball. I'm happy that we can make this contribution to a great member of the Milwaukee community. There's more to come."
Yelich, who is also an American Family brand ambassador and is featured with his mother Alecia Yelich in American Family's latest Know Your Drive advertising campaign, was represented by his mother, Alecia, and brother Collin Yelich, at today's announcement event held at the Beckum Stapleton Little League fields.
"American Family and Christian Yelich share a passion for and commitment to the city of Milwaukee, supporting our communities, and promoting healthy youth," said Sherina Smith, American Family vice president of marketing. "We're proud to join with Christian and our other partners to help Beckum Stapleton Little League and support the positive experiences and opportunities they provide to so many young people."
Representatives from American Family, Beckum Stapleton Little League leadership and players/families, Associated Bank and the Brewers Community Foundation were also present for the event. It was also attended by Milwaukee County Executive David Crowley and Executive Parks Director Guy Smith.
"Beckum Stapleton Little League greatly appreciates the support from American Family, the Yelich family, Associated Bank, Nike, Brewers Community Foundation, as well as the MKE Youth Sports Alliance," said Jim Brey, Berkum Stapleton Little League executive director. "These donations and our volunteers will provide safe, affordable baseball for the youth of this neighborhood."
The upgrades will be ready for next spring's opening day. The updates announced today were identified by the league as their top priorities.
Yelich and American Family are continuing to look for more opportunities to work together to support the Milwaukee community.
Mentioned in This Press Release
Recent Press Releases by American Family Insurance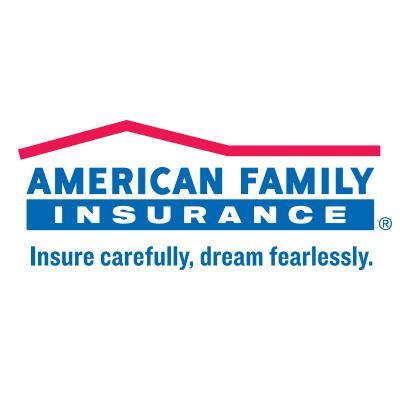 May 28th, 2021 by American Family Insurance
$50,000 investment will provide Fit and Focused Program offered through Grateful Girls, Inc. and Hands at Home Milwaukee.