Press Release
Milwaukee Art Museum Receives Historic Gift of More Than 500 Jules Chéret Works
Susee and James L. Wiechmann will also underwrite new prints and drawings curator
Milwaukee, Wis. – Jan. 13, 2017 – The Milwaukee Art Museum today announced the promised gift of an extensive collection of work by French graphic master Jules Chéret. This unparalleled group of more than 500 Chéret artworks, one of the largest and most comprehensive of its kind, has been generously promised by Milwaukeeans Susee and James Wiechmann. The gift encompasses the full range of Chéret's innovative output from his bold, expressive posters advertising theatrical events, social gatherings and a myriad of products; to designs for book covers and menus; to intimate lithographic studies of his models. Often referred to as the "father of the modern poster," Chéret inspired many other important artists of his time including Henri de Toulouse-Lautrec and Pierre Bonnard.
"Susee and I are thrilled to add our Jules Chéret poster collection to the Museum's treasures where it can be shared by all," said James Wiechmann. "These posters that lit up the streets of Paris in the late 1800s will now shine in the galleries of our Milwaukee Art Museum and those of other Museums as they are exhibited around the country."
The Wiechmanns were lenders to the Museum's popular 2012 exhibition, Posters of Paris: Toulouse-Lautrec and His Contemporaries, and from there began an important relationship with the institution. In addition to the promised gift of their Chéret collection, the Wiechmanns have underscored their commitment by underwriting a curatorial position. Thanks to their generosity Britany L. Salsbury will join the Museum in February as associate curator of prints and drawings.
Salsbury comes from the Museum of Art, Rhode Island School of Design where she has been the Andrew W. Mellon curatorial fellow in the Prints, Drawings and Photographs department since 2015. During her tenure she worked on a major exhibition scheduled to open in June 2017 entitled Altered States: Etching in Late 19th Century Paris, which has an accompanying publication. She also developed a number of exhibitions including Inventing Impressionism (2016), and regularly instructed classes from RISD and Brown University on the history of works on paper in the museum's print study room. Salsbury's experience includes positions at the Metropolitan Museum of Art, the Morgan Library & Museum and the Art Institute of Chicago.
As the associate curator of prints and drawings, Salsbury will oversee the Chéret gift, along with the Museum's broad and diverse collection of works on paper. The Museum's strengths in this area include German Expressionism, French printmaking from the 16th through the 19th centuries, as well as important collections such as the Landfall Press archive.
"We look forward to welcoming Britany as an integral part of the Museum's curatorial team," said
Marcelle Polednik
, Ph.D., Donna and Donald Baumgartner director. "In addition to managing our works on paper collection, her extensive experience makes her the perfect person to catalogue and develop a major exhibition based on the Chéret gift."
Salsbury completed her Ph.D. at the Graduate Center of the City University of New York in 2015 with the dissertation The Print Portfolio and the Bourgeoisie in Fin-de-Siècle Paris. She also received an M.Phil. from the same institution in 2011, as well as an M.A. from the School of the Art Institute of Chicago and a B.A. from Case Western Reserve University.
"I am excited and honored to join the Milwaukee Art Museum. I look forward to being part of the Museum's exceptional team, and to exploring its impressive works on paper collection–especially at a moment when the Wiechmanns' generous gift brings a renewed focus to the history of prints," said Salsbury. 
"The Milwaukee Art Museum is thrilled about this extraordinary gift. It raises our standing both nationally and internationally, and makes us an important center for the study of the art of the French poster. We are deeply honored to receive this significant gift to the Museum, and are incredibly grateful to Susee and James for their generosity both in terms of a major gift of art and for the crucial institutional support which will help bring the collection to life," said Polednik.
About the Milwaukee Art Museum
Home to a rich collection of more than 30,000 works of art, the Milwaukee Art Museum is located on the shores of Lake Michigan. Its campus includes the Santiago Calatrava–designed Quadracci Pavilion, annually showcasing three feature exhibitions, and the Eero Saarinen–designed Milwaukee County War Memorial Center and David Kahler‒designed addition. The Museum recently reopened its Collection Galleries, debuting nearly 2,500 world-class works of art within dramatically transformed galleries and a new lakefront addition. This reimagined space also allows for the presentation of additional changing exhibitions.
Mentioned in This Press Release
Recent Press Releases by Milwaukee Art Museum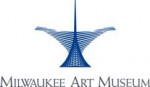 Mar 11th, 2020 by Milwaukee Art Museum
Quilts inspired by travels and memories from childhood, personal connections between a photographer and her subjects and design exchanges between the U.S. and Scandinavia highlight the Museum's upcoming season.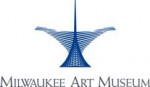 Feb 25th, 2020 by Milwaukee Art Museum
Updated yoga program explores new locations around the Museum and broadens the experience.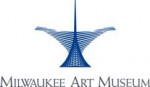 Feb 19th, 2020 by Milwaukee Art Museum
Visitors can make art inspired by Modern masters and enjoy dance and music performances.