Press Release
Mikey's to Stop Business Operations in January 2019
December 31, 2018 was the last date of normal business operations for the 811 N. Jefferson Street bar.
MILWAUKEE – Mikey's LLC, announces that the bar will no longer be open during its normal business hours in the East Town neighborhood.
December 31, 2018 was the last date of normal business operations for the 811 N. Jefferson Street bar. Mikey's has plans to utilize the space for special events for the duration of the lease. "Regretfully, after eleven and a half amazing years serving food and cocktails, we have closed our doors. Thank you, Milwaukee, for all of your support over the years," said Owner Michael Polaski. "We have enjoyed being a part of the East Town neighborhood and are so grateful to our co-workers, family and friends to share our wonderful memories of Mikey's. Thank you to everyone who has become part of the Mikey's family."
About Mikey's LLC
Mikey's began as a restaurant and bar in 2007, serving 'comfort food with a twist' but later became popular for its late-night drink specials. Mikey's also served BBQ for a short time, and then homemade burgers sourced from SURG-owned Hidden Creek Farm in New London, WI. Mikey's changed their menu in Summer 2018 to focus on the nightlife and private events but still served drinks and snacks five days a week.
Mikey's was part of SURG Restaurant Group from 2007 to 2018. SURG also owns Carnevor Steakhouse Moderne, HŌM- Wood Fired Grill, Gouda's Italian Deli and Bugsy's Back Alley Speakeasy, SURG on the Water, The Garden, and Lucid Light Lounge. Each of the SURG locations is dedicated to providing guests with the very finest in quality cuisine, exceptional service and impeccable hospitality. For more information about SURG, please visit www.surgrestaurantgroup.com.
Mentioned in This Press Release
Recent Press Releases by SURG Restaurant Group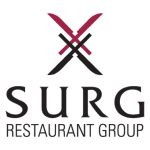 Jan 11th, 2019 by SURG Restaurant Group
January 13, 2019 will be the last date of business operations for the 5750 N Port Washington Road restaurant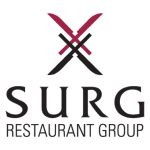 Dec 21st, 2016 by SURG Restaurant Group
The 2nd day of Christmas will take place on December 22 when Calderone Club is catering lunch for the residents at Hope House's St. Catherine's.