Press Release
Medical College of Wisconsin receives $5.5 million grant to study Alzheimer's disease
The long-term goal of this study is to develop technology to accurately stage Alzheimer's disease as it progresses in an individual.
Milwaukee, Wis. – The Medical College of Wisconsin (MCW), in collaboration with the University of Wisconsin-Madison (UW-Madison), has received a four-year, $5.5 million grant from the National Institutes of Health's (NIH) National Institute on Aging to study Alzheimer's disease. The study, called the Alzheimer's Disease Connectome Project, will use the Human Connectome Project approach, which is aimed at constructing a map of the neural connections within and across individuals, to perform brain imaging on 300 elderly individuals. This will be done in an effort to understand how communications between different areas of the brain change as a result of normal aging and of Alzheimer's disease.
Shi-Jiang Li, PhD, professor of biophysics, and psychiatry and behavioral medicine, and director of the Center for Imaging Research at MCW, and Barbara Bendlin, PhD, associate professor of medicine at UW-Madison's School of Medicine and Public Health, are the co-principal investigators of this project.
The long-term goal of this study is to develop technology to accurately stage Alzheimer's disease as it progresses in an individual. Significant irreversible brain damage is already present by the time clinical symptoms of Alzheimer's disease appear. Integrating Human Connectome Project biological markers with molecular, genetic and cognitive biological markers will enable researchers to establish a link between the appearance of any specific biological marker in individuals without symptoms of Alzheimer's disease and the appearance of clinical symptoms over time. The success of the project will open a window of opportunity to intervene with disease-modifying therapy.
"Our study represents a critical step toward the development of personalized medicine for use in the prevention and treatment of Alzheimer's disease," says Dr. Li. "We will be using integrated cutting-edge functional MRI technologies developed, in part, by professors, scientists and graduate students right here in the Department of Biophysics and in other MCW departments, over the past 25 years. We're looking forward to working closely with our collaborators at UW-Madison, as they have extensive clinical and imaging expertise. This is an exciting opportunity to advance Alzheimer's disease research to the next level."
Dr. Bendlin agrees, saying, "We're excited to carry out this study in Wisconsin. The project will be facilitated by the incredible resources at MCW and the UW-Madison, including technology that will allow us to image the development of plaques and tangles in the brain, features which characterize Alzheimer's disease. We are also fortunate to have the support of the Wisconsin Alzheimer's Disease Research Center and the opportunity to work with our tremendous group of dedicated center participants in this ground- breaking study."
Co-investigators include Piero Antuono, MD; Malgorzata Franczak, MD; Joseph Goveas, MD; Andrew Nencka, PhD; and Yang Wang, MD, PhD, from MCW, and Vivek Prabhakaran, MD, PhD (site co-PI); Andrew Alexander, PhD; Rasmus Birn, PhD; Cynthia Carlsson, MD; Bradley Christian, PhD; Dorothy Farrar-Edwards, PhD; Kirk Hogan, MD; Sterling Johnson, PhD; Ozioma Okonkwo, PhD; Howard Rowley, MD; and Vikas Singh, PhD, from UW-Madison. Other key contributors include Gang Chen, PhD; Guangyu Chen, PhD; Yu Liu, MS; and B. Douglas Ward, MS, from MCW, Sanjay Asthana, MD, Maritza Dowling, PhD, and Shahriar Salamat, MD, from UW-Madison.
About the Medical College of Wisconsin
The Medical College of Wisconsin is the state's only private medical school and health sciences graduate school.  Founded in 1893, it is dedicated to leadership and excellence in education, patient care, research and community engagement.  More than 1,200 students are enrolled in MCW's medical school and graduate school programs in Milwaukee, and 26 medical students are enrolled at MCW-Green Bay.  A regional medical education campus is scheduled to open in Central Wisconsin in 2016.   MCW's School of Pharmacy will open in 2017 or 2018 with an initial class size of 60 students.  A major national research center, MCW is the largest research institution in the Milwaukee metro area and second largest in Wisconsin.  In FY 2014-15, faculty received approximately $158 million in external support for research, teaching, training and related purposes, of which approximately $139 million is for research.  This total includes highly competitive research and training awards from the National Institutes of Health (NIH).  Annually, MCW faculty direct or collaborate on more than 3,200 research studies, including clinical trials. Additionally, more than 1,500 physicians provide care in virtually every specialty of medicine for more than 525,000 patients annually.
About University of Wisconsin – Madison
The School of Medicine and Public Health (SMPH) at the University of Wisconsin-Madison is recognized as an international, national and statewide leader in education, research and service. The SMPH is home to approximately 1,500 faculty in 10 basic science and 17 clinical departments, 650 medical students and 662 doctoral students enrolled in basic and applied science programs. In 2013, SMPH accounted for roughly one third of the university's $1.1 billion research expenditures. It is associated with the UW Health academic health system, which includes six hospitals and 80 outpatient clinics. UW Health's 1,400 physicians and 16,500 employees take care of 600,000 patients each year. The University of Wisconsin-Madison College of Engineering is among the most innovative and consistently highly ranked U.S. colleges of engineering. Home to more than 40 research centers and more than 15 research consortia, the College is internationally renowned for leading-edge research and widely recognized for its ability to transfer technological advances into real-world applications through patents, licenses, spin-off and start-up companies, and industry partnerships. Through world-class undergraduate, graduate- and professional-level educational programs, the College enables students to develop as thoughtful, ethical leaders and to acquire the technical expertise they need to tackle complex global engineering challenges.
Mentioned in This Press Release
Recent Press Releases by Medical College of Wisconsin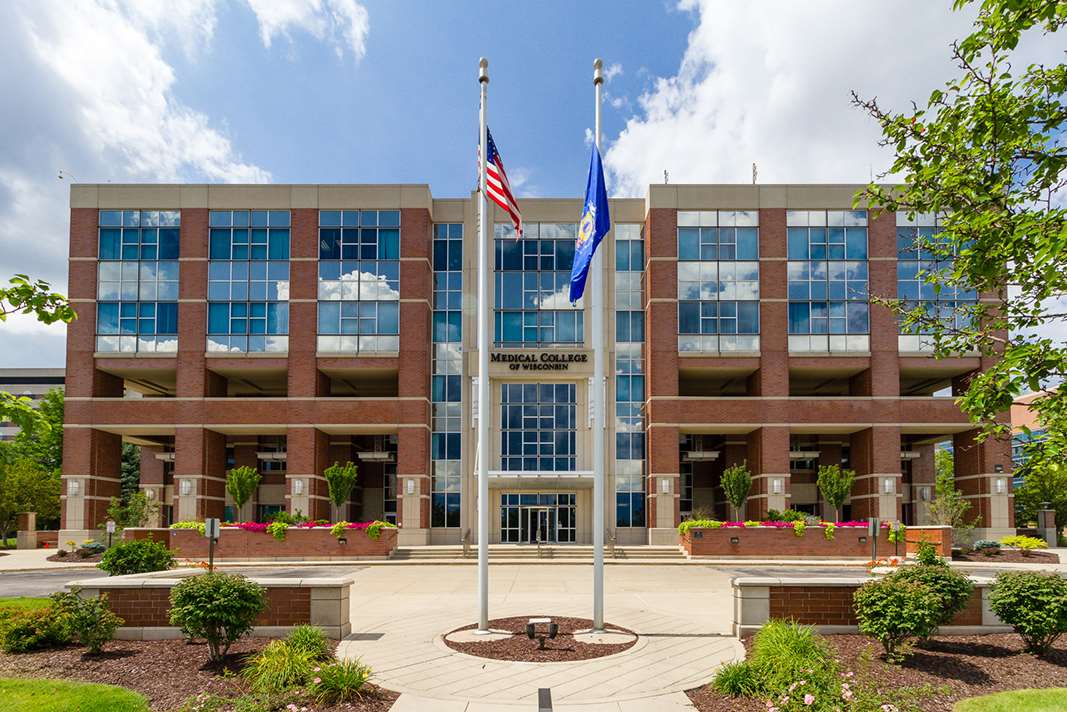 Oct 5th, 2020 by Medical College of Wisconsin
Study Results Published, Result of Collaborative Effort Led by Medical College of Wisconsin Researchers