Press Release
Medical College of Wisconsin Leads Study on Plant-based Preventive Treatment for Oral Cancer, Receives $2.6M Grant
Oral cancer is the sixth most common cancer in the world.
Milwaukee, Feb. 17, 2017 – A widely-used Chinese herbal formula, Antitumor B, will be evaluated as a potent cancer preventive agent for squamous cell carcinomas (SCC), the most common malignancies of the oral cavity. Ming You, MD, PhD, and director of the Medical College of Wisconsin (MCW) Cancer Center, and Stuart Wong, MD, a nationally-recognized physician and researcher specializing in head and neck cancers at the Froedtert & Medical College of Wisconsin Clinical Cancer Center received a $2.6M multi-investigator grant from the National Cancer Institute (NCI) to perform the study.
Oral cancer is the sixth most common cancer in the world. In the United States, approximately 36,500 new cases are diagnosed, and 8,000 patients die each year from this disease. One of the most promising preventive agents for head and neck cancer is Antitumor B (ATB), a Chinese herbal mixture already shown to prevent development of esophageal cancer in Phase II clinical trials. ATB and its individual components have been used for centuries in traditional Chinese medicine and are generally well-tolerated by patients. Plant extracts and traditional Chinese medicines are an emerging area of study for cancer prevention and treatment. There are currently two plant extracts (Veregen and Fulyzaq) approved by the FDA to treat cancer, and many more, including half a dozen Chinese herbal formulas, that are undergoing Phase II and Phase III trials in the U.S.
The research project is built around a "window of opportunity" clinical trial of ATB-KACα, a more concentrated form of ATB, in patients with oral cancer.  In such a trial, the patient agrees to receive a new treatment or preventive agent within the standard window of treatment for his or her cancer. In this case, the window of opportunity occurs in the time between the standard diagnostic biopsy and the surgery to remove the cancerous tumor. For patients diagnosed by biopsy for oral squamous cell carcinomas, there is typically a space of four weeks between the time of biopsy and the surgery to remove the cancer. This is the "window of opportunity" where the active compound ATB-KACα will be given to patients. Dr. Wong will lead the trial design and implementation.
"I'm very excited to be part of a project that includes a window of opportunity trial," said Dr. Wong. "The trial design permits us to ask critical questions about effectiveness, mechanism of action, and molecular predictors of response to this natural compound ATB."
The window of opportunity trial will be supported by laboratory research that will; 1) help determine the efficacy of the more concentrated ATB-KACα compound, 2) further test the level of ATB-KACα required for anti-cancer effects, 3) determine which specific biological characteristics ATB-KACα works on to prevent and treat oral cancer.
"This project brings together a team of basic and clinical researchers who, together, translate research done in a lab into a potential new treatment for cancer patients," said Dr. You. "Without clinical partners like Dr. Wong, my research would remain in the laboratory. Furthermore, the final stage involves appropriate dosing strengths for new compounds, which is another partnership in this research. The true innovation of this project is teamwork, and how it takes science from the bench all the way to the patient."
A third part of the project investigates the pharmacokinetic and biopharmaceutical characterizations of ATB-KACα. This research will confirm the active compounds within ATB in order to develop more chemically defined and effective treatments. This pharmacological research will also help determine the proper dosing strength and regimen for the human patients in the WOO clinical trial. The pharmacological testing will be overseen by Ming Hu, PhD, a longtime collaborator of Dr. You's and professor of pharmaceutics at the University of Houston.
"I hope that we will able to further develop ATB into a chemo-preventive agent," said Dr. Hu. "This funded study serves as the corner stone of an eventual Phase 2 clinical study for patients with oral cancer."
About the Froedtert & MCW Head and Neck Cancer Program: Stuart Wong, MD, is the director of the Head and Neck Cancer Program at Froedtert & MCW Clinical Cancer Center.  He is the Medical Oncology Co-Chair of the NRG Oncology Head and Neck Committee, a member of the National Cancer Institute Head and Neck Steering Committee, and has led multiple national head and neck cancer studies.  Because a diagnosis of head or neck cancer is usually made at an advanced stage of disease, specialized treatment and expertise is important to achieving the best outcomes. The Head and Neck Cancer Program team at the Froedtert & MCW Clinical Cancer Center has experience and knowledge in head and neck cancer diagnosis and treatment that patients won't find anywhere else in this region.
These recognized experts use a team based, research driven approach that includes the latest technology, available clinical trials and other clinical research opportunities for patients. These experts treat a high volume of complex cases. Population health studies have shown that patients with certain head and neck cancers have improved survival outcomes when they receive treatment at high-volume academic centers.
About Head and Neck Cancers: Cancers that are known collectively as head and neck cancers usually begin in the squamous cells that line the moist, mucosal surfaces inside the head and neck (for example, inside the mouth, the nose, and the throat). These squamous cell cancers are often referred to as squamous cell carcinomas of the head and neck. Head and neck cancers can also begin in the salivary glands, but salivary gland cancers are relatively uncommon. Salivary glands contain many different types of cells that can become cancerous, so there are many different types of salivary gland cancer.
Cancers of the head and neck are further categorized by the area of the head or neck in which they begin.
Alcohol and tobacco use (including smokeless tobacco, sometimes called "chewing tobacco" or "snuff") are the two most important risk factors for head and neck cancers, especially cancers of the oral cavity, oropharynx, hypopharynx, and larynx. At least 75 percent of head and neck cancers are caused by tobacco and alcohol use. People who use both tobacco and alcohol are at greater risk of developing these cancers than people who use either tobacco or alcohol alone.
Infection with cancer-causing types of human papillomavirus (HPV), especially HPV-16, is a risk factor for some types of head and neck cancers, particularly oropharyngeal cancers that involve the tonsils or the base of the tongue. In the United States, the incidence of oropharyngeal cancers caused by HPV infection is increasing and now more common than cervical cancer, while the incidence of non-HPV head and neck cancer is falling.
About Froedtert & the Medical College of Wisconsin: The Medical College of Wisconsin is the state's only private medical school and health sciences graduate school.  Founded in 1893, it is dedicated to leadership and excellence in education, patient care, research and community engagement.  More than 1,200 students are enrolled in MCW's medical school and graduate school programs in Milwaukee, 56 medical students enrolled at MCW-Green Bay, and 26 students matriculated to MCW-Central Wisconsin. MCW's School of Pharmacy will open in 2017 or 2018 with an initial class size of 60 students.  A major national research center, MCW is the largest research institution in the Milwaukee metro area and second largest in Wisconsin.  In FY 2014-15, faculty received approximately $158 million in external support for research, teaching, training and related purposes, of which approximately $139 million is for research.  This total includes highly competitive research and training awards from the National Institutes of Health (NIH).  Annually, MCW faculty direct or collaborate on more than 3,200 research studies, including clinical trials. Additionally, more than 1,500 physicians provide care in virtually every specialty of medicine for more than 525,000 patients annually.
The Froedtert & the Medical College of Wisconsin regional health network is a partnership between Froedtert Health and the Medical College of Wisconsin. It comprises eastern Wisconsin's only academic medical center, Froedtert Hospital, Milwaukee; Community Memorial Hospital, Menomonee Falls; and St. Joseph's Hospital, West Bend. The health network also includes more than 2,700 physicians across 25 primary and specialty clinical locations representing the collaboration of Wisconsin's largest multispecialty physician practice with a community-based physician group. The network's three hospitals have 804 staffed beds, more than 40,000 annual admissions and nearly 966,000 annual outpatient visits. Froedtert & MCW network physicians have more than 775,000 annual patient visits at its health centers and clinics. For more information, visit froedtert.com.
Mentioned in This Press Release
Recent Press Releases by Medical College of Wisconsin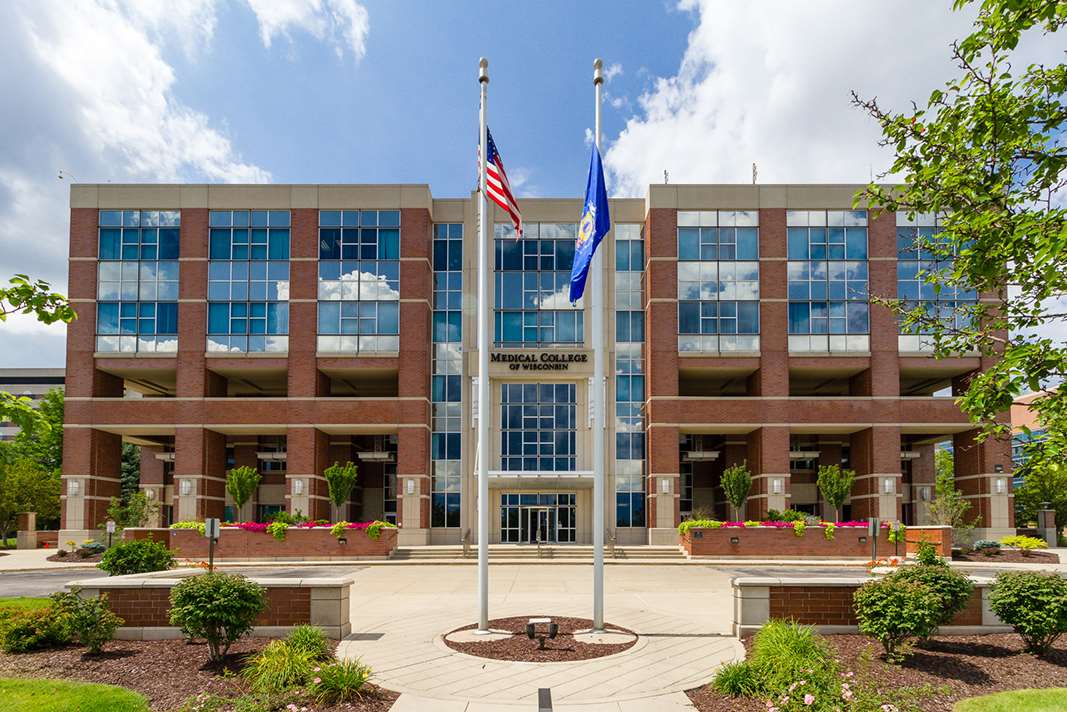 Mar 6th, 2018 by Medical College of Wisconsin
With Dr. Salinger's arrival, the Froedtert & the Medical College of Wisconsin health network will begin providing MitraClip to patients with mitral valve disease.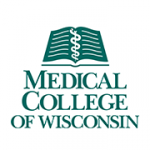 Mar 1st, 2018 by Medical College of Wisconsin
Analysis of incidents of sex trafficking in Milwaukee seeks to inform further responses to trafficking