Press Release
Medical College of Wisconsin Doctor and Professor Named Hastings Center Fellow
Arthur R. Derse, MD, JD has been named a fellow of the Hastings Center.
Milwaukee, Feb. 12, 2019 – Arthur R. Derse, MD, JD, director of the Center for Bioethics and Medical Humanities, Julia and David Uihlein Chair in Medical Humanities and professor of Bioethics and Emergency Medicine at the Medical College of Wisconsin (MCW), has been named a fellow of the Hastings Center. The Hastings Center is a nonpartisan, nonprofit bioethics research institution focused on addressing fundamental ethical and social issues within healthcare.
Fellows of this prestigious institution are individuals who have achieved outstanding work in promoting scholarship and public understanding of complex ethical issues in subject areas of health, healthcare, life sciences research and the environment.
Dr. Derse is also a board member of the Association of Bioethics Program Directors and of the American Society for Law, Medicine and Ethics. In the past, he has served as president of the American Society for Bioethics and Humanities and as chair of the National Ethics Committee of the Veterans Health Administration.
His research has focused on emergency medicine and ethics, law and bioethics, confidentiality, informed consent, end-of-life decision-making and the doctor-patient relationship.
About the Medical College of Wisconsin
With a history dating back to 1893, The Medical College of Wisconsin is dedicated to leadership and excellence in education, patient care, research and community engagement.  More than 1,200 students are enrolled in MCW's medical school and graduate school programs in Milwaukee, 56 medical students enrolled at MCW-Green Bay, and 26 students matriculated to MCW-Central Wisconsin in 2016. MCW's School of Pharmacy will open in 2017 or 2018 with an initial class size of 60 students. A major national research center, MCW is the largest research institution in the Milwaukee metro area and second largest in Wisconsin. In FY2016, faculty received more than $184 million in external support for research, teaching, training and related purposes. This total includes highly competitive research and training awards from the National Institutes of Health (NIH). Annually, MCW faculty direct or collaborate on more than 3,100 research studies, including clinical trials. Additionally, more than 1,500 physicians provide care in virtually every specialty of medicine for more than 525,000 patients annually.
Mentioned in This Press Release
Recent Press Releases by Medical College of Wisconsin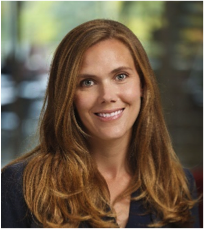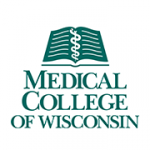 Jun 12th, 2019 by Medical College of Wisconsin
The JFC voted on June 11th, 2019 to include a $10 million State Building Commission grant for the facility, to be located on the MCW Milwaukee campus.