Press Release
Mary L. Nohl Fellowship Panelists Selected
Panelists to Give Public Talk at INOVA October 23
The twelfth cycle of the Greater Milwaukee Foundation's Mary L. Nohl Fund Fellowships for Individual Artists program continues with the appointment of a panel of recognized visual arts professionals to select seven Fellows from among 152 applicants. Courtney Fink, Executive Director, Southern Exposure, San Francisco; Daniel Fuller, Director of the Institute of Contemporary Art at the Maine College of Art, Portland; and Naima J. Keith, Assistant Curator at The Studio Museum in Harlem, New York, will arrive in Milwaukee on Thursday, October 23, 2014 and will be welcomed at an informal reception at 6 pm at UWM's INOVA gallery, 2155 North Prospect Avenue. The panelists will offer brief overviews of their home institutions and curatorial interests beginning at 6:30 pm. The event is free and open to the public.
Funded by the Greater Milwaukee Foundation's Mary L. Nohl Fund and administered by the Bradley Family Foundation, the Mary L. Nohl Fund Fellowships for Individual Artists provide unrestricted funds for artists to create new work or complete work in progress. In addition to receiving an award, the Nohl Fellows can participate in an exhibition in the autumn of 2015. An exhibition catalogue will be published and disseminated nationally. The program is open to practicing artists residing in the four-county area (Milwaukee, Waukesha, Ozaukee, and Washington counties). The program also includes a Suitcase Fund for exporting work by local artists beyond the four-county area.
The panelists will spend two days reviewing work samples and artists' statements and visiting the studios of up to seven finalists in the Established Artist category. The three Established Artist awards, worth $15,000 each, and the four $5,000 Emerging Artist awards will be announced on Monday, November 3, 2014.
About the Jurors
Courtney Fink is an organizer, arts leader, and curator based in the San Francisco Bay Area, where she is the executive director of Southern Exposure. She serves on the board of directors of the Andy Warhol Foundation for the Visual Arts and of the Seed Fund. Since 2003, Fink has led Southern Exposure through tremendous transitions and growth including three relocations, the development of their new 20th Street building, and their first capital campaign, which successfully concluded in 2009. She has helped organize more than 500 projects and events and initiated key programs including SoEx Off-Site, the organization's public art program. She also founded the Alternative Exposure Grant Program, which has been replicated nationally in 8 other cities. Her past work includes positions at California College of the Arts and Capp Street Project in San Francisco, as well as Franklin Furnace in New York. She has lectured nationally and internationally and has juried more than 30 grant and program opportunities around the U.S.
For twenty years, Fink has been dedicated to developing the capacity of visual artists and the systems that support them. She is committed to working at the vanguard of new ideas and in service of visual artists whose work is experimental and engaged with the world. Fink is the co-founder, along with a group of national arts leaders, of Common Field, a new organization, resource and networking platform raising the visibility and viability of independent art organizations in the US and beyond. Originally from Los Angeles, California, Fink holds a B.A. in art history and fine arts from Skidmore College in Saratoga Springs, NY. She has lived in San Francisco for nearly 20 years, and in 2014 relocated to Oakland, CA.
https://www.soex.org/index.php
Daniel Fuller is the director of the Institute of Contemporary Art (ICA) at Maine College of Art. Previously, he was the senior program specialist at the Philadelphia Exhibitions Initiative. He received his MA in Museum Studies from Syracuse University and has written for numerous artist catalogs and Afterall, ArtAsiaPacific, and Art on Paper, among others.
http://www.meca.edu/ica
Naima J. Keith is an assistant curator at The Studio Museum in Harlem. Since joining the Studio Museum in 2011, she has organized numerous exhibitions, including Charles Gaines: Gridwork 1974 – 1989 (Summer 2014), Glenn Kaino: 19.83 (2014), The Shadows Took Shape (co-curated with Zoe Whitley, 2013), Robert Pruitt: Women (2013), Fore (co-curated with Lauren Haynes and Thomas J. Lax, 2012), Caribbean: Crossroads of the World (Institutional Curator, 2012), Collected. Ritual (2011) and John Outterbridge: The Rag Factory II (2011). She comes to the Studio Museum from a position as Curatorial Fellow at the Hammer Museum, where she worked closely with guest curator Professor Kellie Jones on the critically acclaimed exhibition Now Dig This! Art and Black Los Angeles 1960-1980 (2011). Keith received a B.A. from Spelman College and an M.A. in art history at the University of California, Los Angeles. She has lectured widely, including presentations at the Zoma Contemporary Art Center, Addis Ababa, Ethiopia; The Sterling And Francine Clark Art Institute, Williamstown, MA; The Museum of Modern Art (MoMA), New York, NY; and Brooklyn Museum, New York, NY. Her essays have been featured in publications for The Studio Museum in Harlem, Hammer Museum, LAXART, MoMA PS1, NKA: Journal of Contemporary African Art and the University Art Museum, University of California, Santa Barbara. Keith has also taught at Loyola Marymount University, University of California, Los Angeles, University of California, Santa Barbara and University of Missouri.
http://www.studiomuseum.org/
The Greater Milwaukee Foundation is a family of more than 1,200 individual charitable funds, each created by donors to serve the local charitable causes of their choice. Grants from these funds serve people throughout Milwaukee, Waukesha, Ozaukee and Washington counties. Started in 1915, the Foundation is one of the oldest and largest community foundations in the world.
For further information about the Greater Milwaukee Foundation's Mary L. Nohl Fund Fellowships for Individual Artists program, please visit http://lyndensculpturegarden.org/nohl.
Mentioned in This Press Release
Recent Press Releases by Lynden Sculpture Garden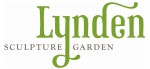 Dec 13th, 2018 by Lynden Sculpture Garden
Expect performances from former Nohl Fellows, Suitcase awardees, their families, and friends.

Nov 21st, 2018 by Lynden Sculpture Garden
In December, the Lynden Sculpture Garden is open from 10 am to 5 pm every day except Thursdays (closed).

Sep 20th, 2018 by Lynden Sculpture Garden
Admission is $9 general, $7 for students and seniors. Members and children under 6 are free.