Press Release
Marquette University business school names its first executive-in-residence
Tim Hanley's role as the business school's executive-in-residence is meant to elevate the college's engagement with the business community
MILWAUKEE — Tim Hanley, a 1978 Marquette University College of Business Administration alumnus and former senior partner with Deloitte, has been named the college's first-ever executive-in-residence. Hanley led Deloitte's Global Consumer and Industrial Products industry to over $14 billion in revenue — the largest amount in the history of the accounting and professional services network.
"I have been fortunate to serve in very senior roles at Deloitte, both in the U.S. and more recently on a global basis. This has allowed me to spend time with our top clients and their senior management team in most every global market," Hanley said. "These roles have helped me build a significant network, which I plan to share with both faculty and students. I also want to offer a bit of coaching and mentoring and share my global experience with them."
Hanley's role as the business school's executive-in-residence is meant to elevate the college's engagement with the business community. The position is part of Dean Joseph Daniels' plan to elevate the college's engagement with the business community. "It's also a chance to have a highly successful business executive working directly within the college," Daniels said.
Faculty will be able to leverage the seasoned global executive's expertise in their classrooms where he will provide firsthand knowledge and real-world experience and establish valuable connections between business students and the corporate world.
One of Hanley's roles as executive-in-residence will be to create and moderate a business roundtable where leaders in business will discuss their fields, different approaches in the ever-evolving business landscape and more.
"I hope to provide a real sense for the current issues and opportunities that companies and their boards of directors are addressing," Hanley said.
Hanley will serve as executive-in-residence for two years.
More about Hanley
Hanley was named the Marquette University College of Business Administration's Distinguished Alumnus of the Year in 2012. He has also served as a member of the college's Dean's Council of Excellence.
Mentioned in This Press Release
Recent Press Releases by Marquette University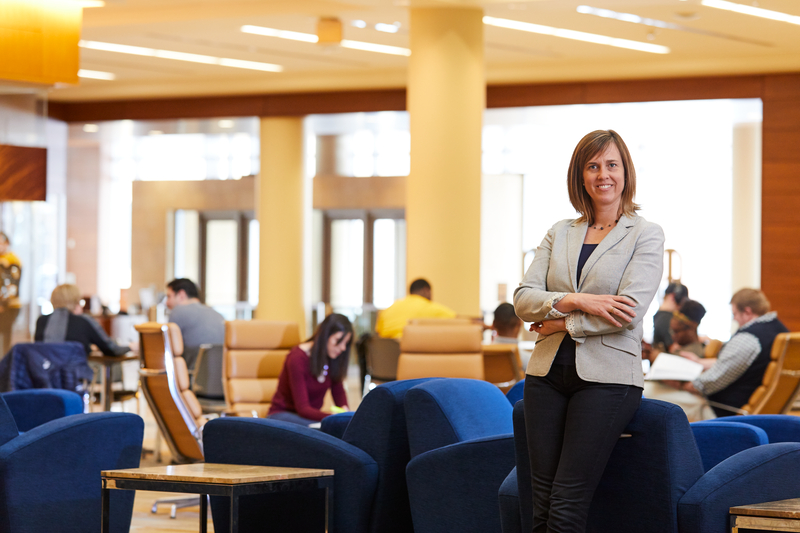 Nov 14th, 2019 by Marquette University
As assistant dean for public service, Schultz's charge is to advance access to justice through the creation, implementation, and operational oversight of pro bono projects for law students and lawyers.
Nov 11th, 2019 by Marquette University
According to President Lovell, the office will amplify Marquette's vision to develop more holistic off-campus collaborations and partnerships for community impact.
Nov 11th, 2019 by Marquette University
The summit will feature a variety of activists, artists, authors and academics converging to discuss the lived experience of disenfranchisement and offer solutions to some of the most pressing social justice issues affecting us locally, nationally and internationally.