Press Release
Marquette senior economics professor awarded Fulbright
Toumanoff will teach at Armenian university
MILWAUKEE — Dr. Peter Toumanoff, associate professor emeritus of economics at Marquette University, has earned a Senior Fulbright Award to Armenia, and will spend the first part of 2016 teaching at the Armenian State University of Economics in Yerevan, the nation's capital. This is his third Fulbright.
Toumanoff, whose father and grandfather were born in Yerevan, is believed to be the first Fulbright scholar slated to teach at the school since it received university status in 2006. He will teach economic theory, mathematical economics and econometrics at the university.
"We are hoping this will establish a relationship between Fulbright and the university so they will have more Fulbright scholars in the future," Toumanoff said.
"We are delighted that Peter is the first Fulbright scholar to teach at this university, and wish him well in his appointment," said Joseph Daniels, chair of the economics department. "Peter has had a distinguished career at Marquette, and we are thrilled he has the opportunity to teach in a city where his family has deep roots."
Toumanoff joined Marquette in 1979 as an assistant professor, and served as chairman of the economics department from 1991-94.
In 2006, Toumanoff taught faculty development and curriculum development at the Komsomolsk-na-Amure State Pedagogical University.
In 2001-02, he spent six months at the Urals Gold-Platinum Institute International School of Business in Yekaterinburg, Russia. As part of his work, he lectured on executive MBA programs at the private institute, founded in 1995. His research helped establish a database of regional economic information.
About the Fulbright Program
The Fulbright Program aims to increase mutual understanding between the people of the United States and of other countries, ant is the flagship international educational exchange program sponsored by the U.S. government. Fulbright alumni have been heads of state, judges, ambassadors, cabinet ministers, CEOs, and university presidents, as well as leading journalists, artists, scientists and teachers. They have been awarded 53 Nobel Prizes. Grants are made possible through funds appropriated annually by Congress and, in many cases, by contributions from partner countries and the private sector.
Mentioned in This Press Release
Recent Press Releases by Marquette University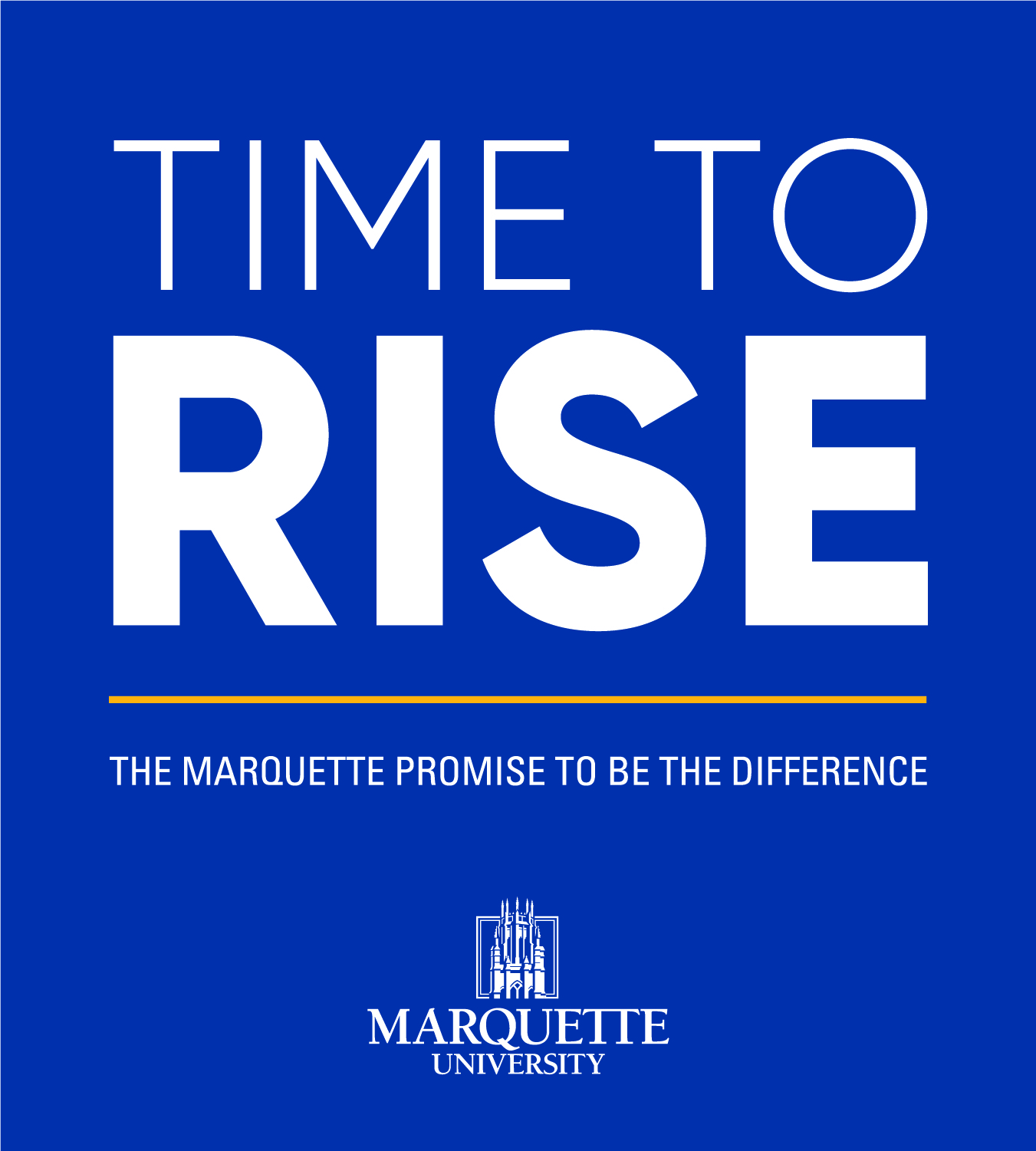 Apr 8th, 2021 by Marquette University
Time to Rise is largest comprehensive fundraising campaign in university history