Press Release
Marquette researcher receives $1.5 million NIH grant to study congenital cardiovascular disease
Dr. John LaDisa will develop criteria for surgery and long-term treatment of patients with coarctation of the aorta
MILWAUKEE – Dr. John LaDisa, Lafferty Professor in Engineering and associate professor of biomedical engineering, has received a $1.5 million R01 grant from the National Institutes of Health to define vascular changes that occur in patients with coarctation of the aorta.
A congenital disease that affects 5,000 to 8,000 people annually in the United States, coarctation of the aorta is characterized by a severe narrowing of the main artery that delivers blood from the heart to the body.
Collaborators on the grant include the Medical College of Wisconsin, Children's Hospital of Wisconsin, University of Florida and Boston Children's Hospital/Harvard Medical School.
"Despite treatment, many children with coarctation of the aorta still develop hypertension," LaDisa said. "The reasons why have largely eluded researchers to date. Our research aims to provide characterization of the different vascular alterations, why they are causing hypertension and how best to care for those affected."
Using novel experiments and computational approaches, the four-year study will define vascular variations believed to be responsible for hypertension. Results will be used to develop new criteria for surgery and long-term treatments for this patient population.
"We are thrilled for Dr. LaDisa and his collaborators to embark on this research," said Dr. Kristina Ropella, Opus Dean of the Opus College of Engineering. "Their discoveries will bring awareness and understanding to this type of congenital disease, ultimately allowing for better care and treatment of those in need."
NIH is the largest provider of public funds for research in the world, investing more than $32 billion annually to enhance life and reduce illness and disability.
About LaDisa's Translational, Experimental and Computational Cardiovascular Research Laboratory
The lab investigates cardiovascular disease from the perspectives of hemodynamics, vascular biomechanics and cellular mechanisms. Researchers apply biomedical engineering techniques for the comprehension, management and prevention of congenital and acquired cardiovascular disease to create programs that improve quality of life for those affected through devices, procedures and pharmacological initiatives. The lab works with clinical collaborators from around the world, including the Medical College of Wisconsin and Children's Hospital of Wisconsin, and with the MARquette Visualization Lab (MARVL). Also directed by LaDisa, MARVL is an immersive, three-dimensional learning environment that creates realistic visualization content to promote active learning.
Mentioned in This Press Release
Recent Press Releases by Marquette University
Dec 13th, 2018 by Marquette University
Dr. Maura Donovan led economic development office at University of Minnesota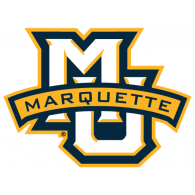 Dec 11th, 2018 by Marquette University
Neuro Recovery Clinic will be the first of its kind in Wisconsin
Dec 11th, 2018 by Marquette University
KCACTF is a national theatre program involving 18,000 students from colleges and universities nationwide that has served as a catalyst in improving the quality of college theatre in the United States.