Press Release
Marquette receives $1.5 million gift to support first-generation minority students and Neuro Recovery Clinic
MILWAUKEE — First-generation minority students attending Marquette University can now more easily experience unique study abroad opportunities, paid internships and experiential learning trips, thanks to a major gift from an alumni couple. Jeff and Sarah Joerres have committed $1.5 million to the university—half of their gift will fund these "high-impact" experiences and half is dedicated to Marquette's new Neuro Recovery Clinic.
"This significant gift both enhances the student experience and advances academic excellence," President Michael R. Lovell said. "We are especially grateful to Jeff and Sarah for helping first-generation minority students have access to more aspects of a complete Marquette experience."
In addition, President Lovell highlighted the gift's impact on the new Neuro Recovery Clinic. The clinic, which just celebrated its one-year anniversary, treats individuals with chronic disabilities following neurologic conditions like stroke, brain injury and spinal cord injury. Patients undergo intensive and long-term services not available in our current health care marketplace.
"Our new Neuro Recovery Clinic has made an immediate impact, improving many lives," President Lovell said. "This gift will ensure additional educational opportunities for students in training, while providing grants for qualified patients so that they can continue receiving the highest level of care in the clinic," he said.
Jeff and Sarah Joerres both graduated from Marquette in 1983 from the Helen Way Klingler College of Arts and Sciences. Jeff served on Marquette's Board of Trustees from 2000 to 2012.
"We are blessed to have the opportunity to improve the Marquette community while offering the life-changing Marquette experience and education to many that otherwise would not have the opportunity," Jeff Joerres said. "We strongly believe Marquette is uniquely positioned to positively affect first-generation students and patients in the Neuro Recovery Clinic."
A new vantage point
Dr. William Welburn, Marquette's vice president for inclusive excellence, said that financial barriers often prevent students from accessing high-quality internships, many of which are unpaid.
In addition, although the diversity of study abroad participation across the country has increased in recent years, minority students are still greatly underrepresented. Marquette offers education abroad programs in more than 41 different countries on six continents.
"Several studies show that high-impact experiences are a crucial component to retaining and engaging diverse students," Welburn said. "Even more importantly, these experiences provide students a new vantage point and worldly perspective."
Filling a critical gap in patient care
Marquette's Neuro Recovery Clinic oversees the complex care of a wide range of patients facing life-altering injuries and conditions.  The clinic was launched in summer 2019 from a $1 million anonymous gift and is the first and only clinic of its kind in Wisconsin. The clinic is modeled after NeuroRecovery Network programs originally developed by the Christopher and Dana Reeve Foundation.
"The financial pressures on neurorehabilitation continue to shorten therapy windows," said Dr. William Cullinan, dean of the College of Health Sciences. "This generous gift from Jeff and Sarah Joerres is a significant step forward in filling a critical gap that exists in patient care, and the gift will simultaneously provide powerful training opportunities for our students in the delivery of cutting-edge therapies."
Fundraising momentum related to racial justice initiatives
"Jeff and Sarah Joerres have been strong servant leaders for Marquette and throughout the greater Milwaukee region for years, and their significant gift will impact many future generations of students," said Vice President for Advancement Tim McMahon. "This gift will change lives and builds off of our recent momentum from our most generous alumni, parents and friends."
The gift by Jeff and Sarah Joerres marks the latest commitment to bolster educational opportunities for minority students. Additional recent gifts include:
In October 2019, Tom and Suzanne Werner committed $5 million to new first-generation scholarships. The Werners' gift also supports Marquette's new award-winning pre-orientation program, called RISE — Ready to Inspire Success and Excellence, which provides multicultural and underrepresented students with additional resources, connections and a stronger sense of belonging on campus weeks before they begin classes. Tom is a current member of the Board of Trustees and Marquette's West Coast Campaign Chair.
In May 2019, Barry and Ingrid Cosgrove committed $1 million to support first-generation students in the College of Business Administration and those majoring in journalism. Barry is a product of Marquette's Educational Opportunity Program — a program that recently celebrated its 50th anniversary. He is also a member of Marquette University's President's Advisory Council.
Mentioned in This Press Release
Recent Press Releases by Marquette University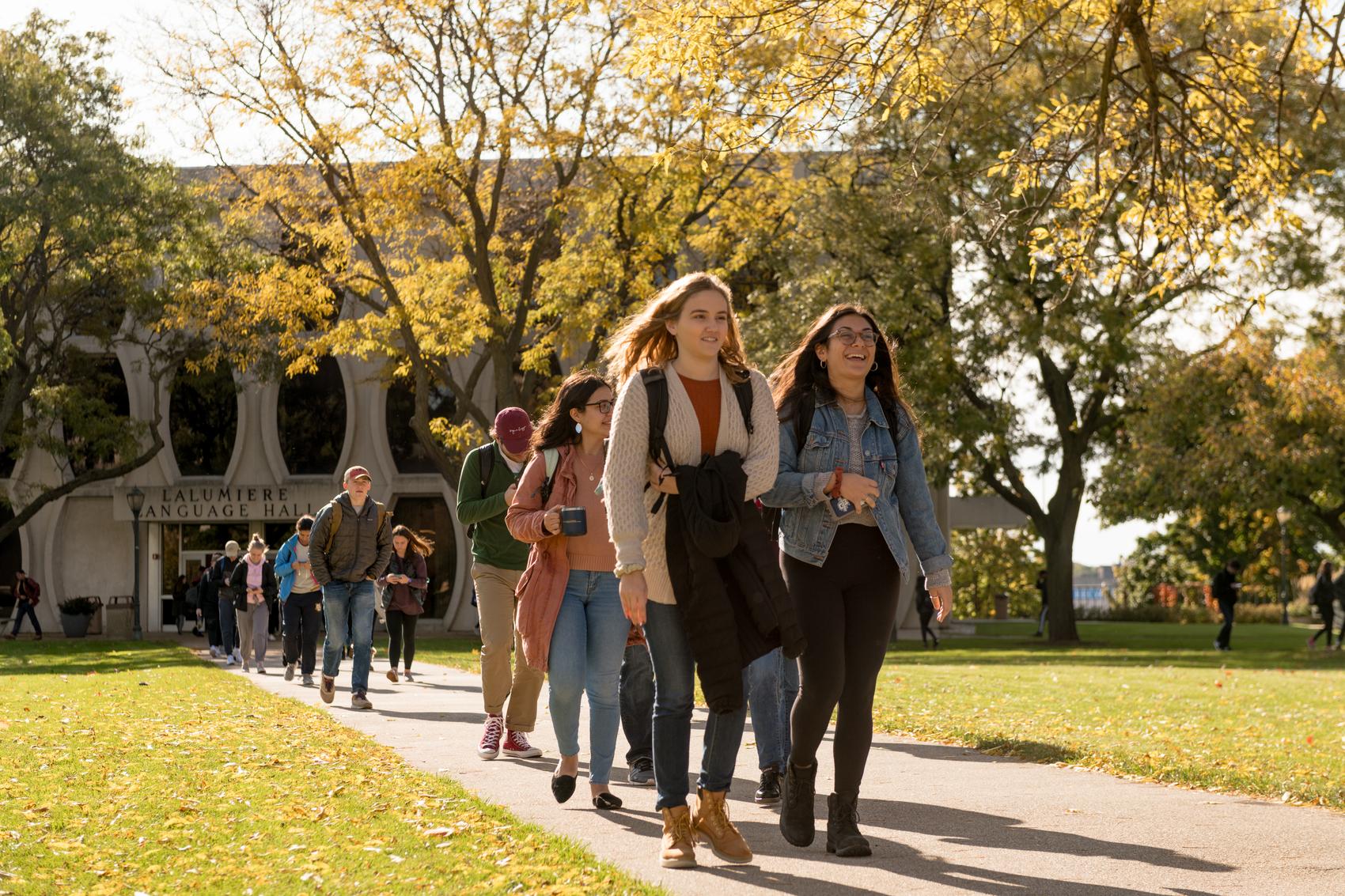 May 5th, 2022 by Marquette University
Incoming first-year class is largest, most diverse in past several years