Press Release
Marquette names Dr. Xavier A. Cole as next vice president for student affairs
Cole will begin in his new role on July 1.
MILWAUKEE — Dr. Xavier A. Cole, vice president for student affairs at Washington College in Chestertown, Maryland, has been named Marquette University's next vice president for student affairs, Provost Daniel Myers announced today. Cole will begin in his new role on July 1.
"Dr. Cole has devoted more than 20 years to serving students and higher education at all levels," Provost Myers said. "This commitment, coupled with his skills across every aspect of student development and engagement, makes Dr. Cole the best individual to lead the Division of Student Affairs. I'm looking forward to all that he'll bring to the student experience at Marquette."
Cole has been at Washington College since 2014, and in his role he was responsible for all aspects of student life, including athletics, student activities, career development, community service, drug and alcohol education, Greek life, health services, multicultural affairs, residential life and student conduct. Prior to that, he served in a variety of student affairs roles at Loyola University Maryland for 18 years, most recently as assistant vice president for student development. While at Loyola, he also served on the Jesuit Association of Student Personnel Administrators.
The Mississippi native has a bachelor's degree in history from the University of Mississippi and a master's degree in history from Miami University in Ohio. He earned his doctor of education degree in higher-education management from the University of Pennsylvania.
"I am thrilled to join Marquette at such a pivotal moment in its institutional history," Cole said. "The new strategic plan envisions a dynamic student experience that I am excited to be a part of building with my team. I look forward to tapping the potential for student affairs collaboration across the university, as well as with partners in the vibrant city of Milwaukee. My aim is to work seamlessly with the entire Marquette community to produce an undergraduate and graduate experience guided by our Jesuit, Catholic tradition to form men and women for and with others."
Cole succeeds Dr. L. Christopher Miller, who resigned from Marquette in April 2015 and who was recently named dean of students at Clemson University.
"I want to thank the search committee, led by Anne Deahl, for their work on helping to identify great candidates for this position. I also want to extend my sincere appreciation to Dr. Marya Leatherwood and Dr. Jim McMahon, who both lent their expertise and strong leadership to the interim vice president role," Provost Myers added.
Mentioned in This Press Release
Recent Press Releases by Marquette University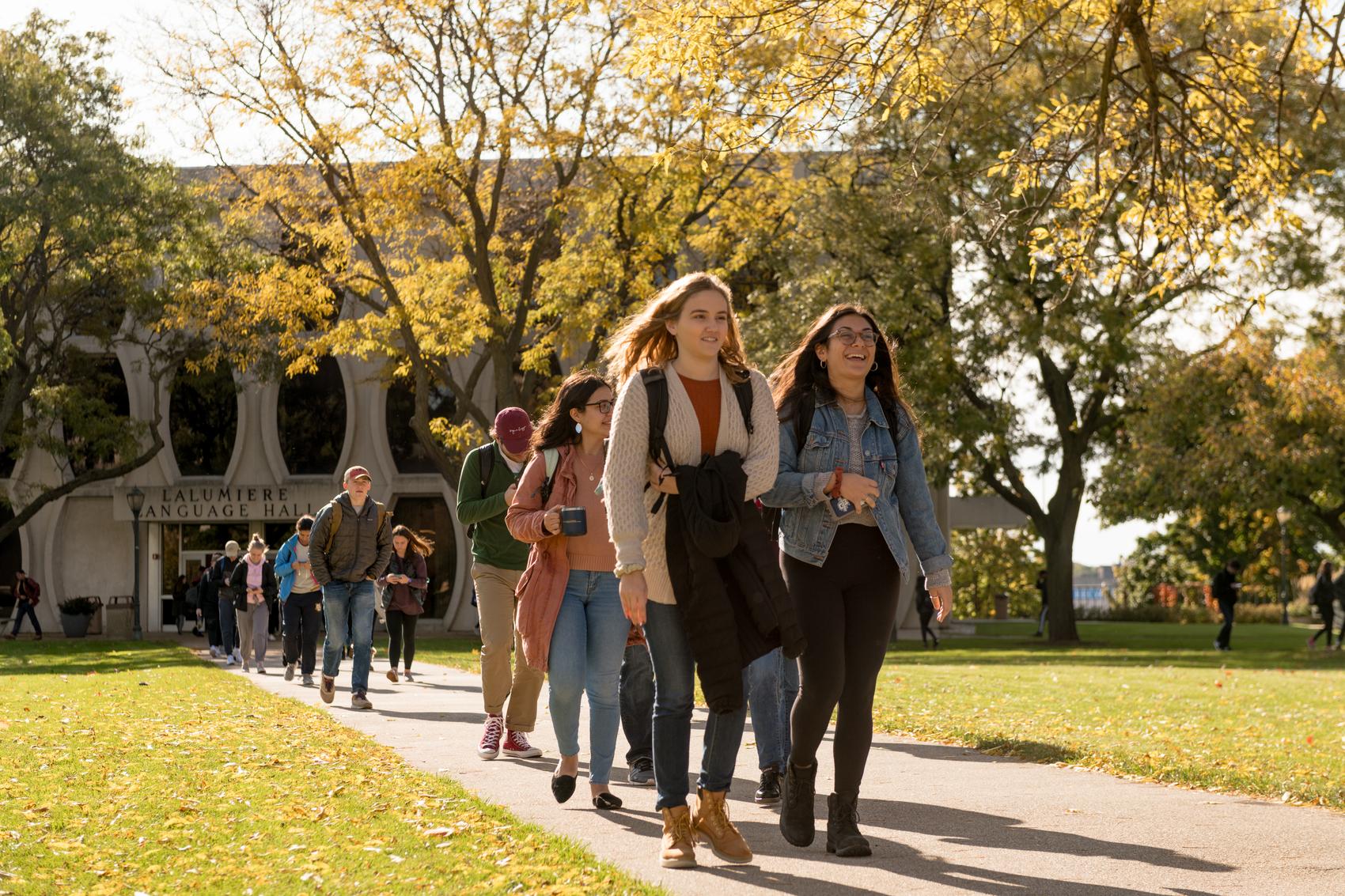 May 5th, 2022 by Marquette University
Incoming first-year class is largest, most diverse in past several years