Press Release
Marquette names Bill Scholl new Athletic Director
News conference to take place today at 2 p.m., Alumni Memorial Union – Room 227
MILWAUKEE – Bill Scholl, director of intercollegiate athletics at Ball State University, will serve as Marquette University's next vice president and director of athletics, President Michael R. Lovell announced. Scholl has more than two decades of athletics administration experience and oversaw 19 NCAA Division I athletic programs at Ball State. He will begin at Marquette mid-October.
"Our search committee did a tremendous job of finding a leader who embraces our tradition, shares our values and shows an adept ability to navigate the changing landscape of intercollegiate athletics," said President Michael R. Lovell.  "Bill brings a combination of strong leadership qualities that are grounded in integrity, an extensive history of leading successful athletic programs and a track record of developing student-athletes who are scholars and who compete at the highest level of NCAA athletics."
Scholl, who will report directly to President Lovell, takes over an athletic department with new leaders directing its signature programs, men's and women's basketball. Steve Wojciechowski was named the head coach of the men's basketball program on April 1, and Carolyn Kieger was named the head women's basketball coach a month later. "Bill's experience is the perfect complement to our young and energetic head coaches," President Lovell said.
"Marquette clearly is committed to excellence in all of its athletics programs and boasts one of the premier men's basketball programs in the nation," Scholl said.  "I look forward not only to helping maintain that standard but working with our programs as we strive to reach new heights.  Equally important to me is the fit I have with the faith-based values of Marquette. Through my discussions with university leaders, I am excited to be part of a culture that is so genuinely committed to service."
Past successes and service
Scholl has led the Ball State Cardinals since 2012, during which eight programs have reached the postseason and 13 teams placed either first or second in the Mid-American Conference. Ball State has boasted four All-Americans in each of his two years and the Cardinals placed 54 student-athletes on all-conference teams in 2013-14, a 14.9-percent increase over Scholl's first year and a 54.3-percent increase over the year before his arrival.
In his time at Ball State, he also served as chairperson of the Mid-American Conference's basketball issues working group and was a member of the conference's finance committee. He oversaw a number of on-campus facility upgrades including the renovation of baseball and softball stadiums and the groundbreaking for a new football facility for team meetings and office space.
Under Scholl's leadership at Ball State, student-athletes also saw success in the classroom, with 14 teams scoring better than the national Division I average in the NCAA's Academic Progress Report baseline. The men's basketball team climbed in its academic standing steadily, posting a 2013 score that is 20 points higher than the national average.
Prior to his term at Ball State, Scholl served 23 years at Notre Dame, where he finished as deputy athletics director. He was responsible for administration of men's basketball, football, baseball and men's soccer, as well as fundraising and donor relations, budgeting and growing external revenue. Scholl collaborated with the university's advancement office to lead the athletics department in an $84 million athletics fundraising initiative for the Spirit of Notre Dame campaign.
Early in his career, Scholl held leadership positions in service-driven organizations. He was the former director of financial development for the 1987 International Summer Special Olympic Games. He served in the same position for one year at South Bend's Logan Center, which offers services to persons with developmental disabilities. While working for Special Olympics, he raised in excess of $8 million for the 1987 games.
Dr. Bill Henk, dean of Marquette's College of Education, chaired the search committee for the new vice president and director of athletics. Henk is a member of the University Academic Senate and University Leadership Council. He was a student-athlete in his undergraduate days, playing basketball at Edinboro University in Pennsylvania.
"This process was an excellent marriage between our talented Korn/Ferry search firm partners and our deeply thoughtful search committee, one that resulted in hiring a seasoned athletic leader with integrity and vision," Henk said. "In addition to seeking a proven winner, we aspired to securing an athletic director who understood Marquette, our mission, and the importance of the student-athlete experience."
Marquette had a strong pool of candidates that included sitting athletic directors, up-and-coming deputy athletic directors, and qualified candidates outside of collegiate athletics. Many candidates were from top FBS collegiate programs.
Scholl earned a bachelor's degree in American studies in 1979 from Notre Dame. He and his wife, Julie, have three children: Michael (a 2009 Notre Dame graduate), Stefanie (a 2012 Ball State graduate) and Kelly (a 2014 Notre Dame graduate).
"I am truly honored and thrilled to join the Marquette family," Scholl said. "I want to thank Dr. Lovell, Bill Henk and the search committee, as well as everyone I met with and spoke to about this position. It is clear how much everyone here loves Marquette, the mission of the university, and the fact that athletics is part of the fabric at this great institution."
Mentioned in This Press Release
Recent Press Releases by Marquette University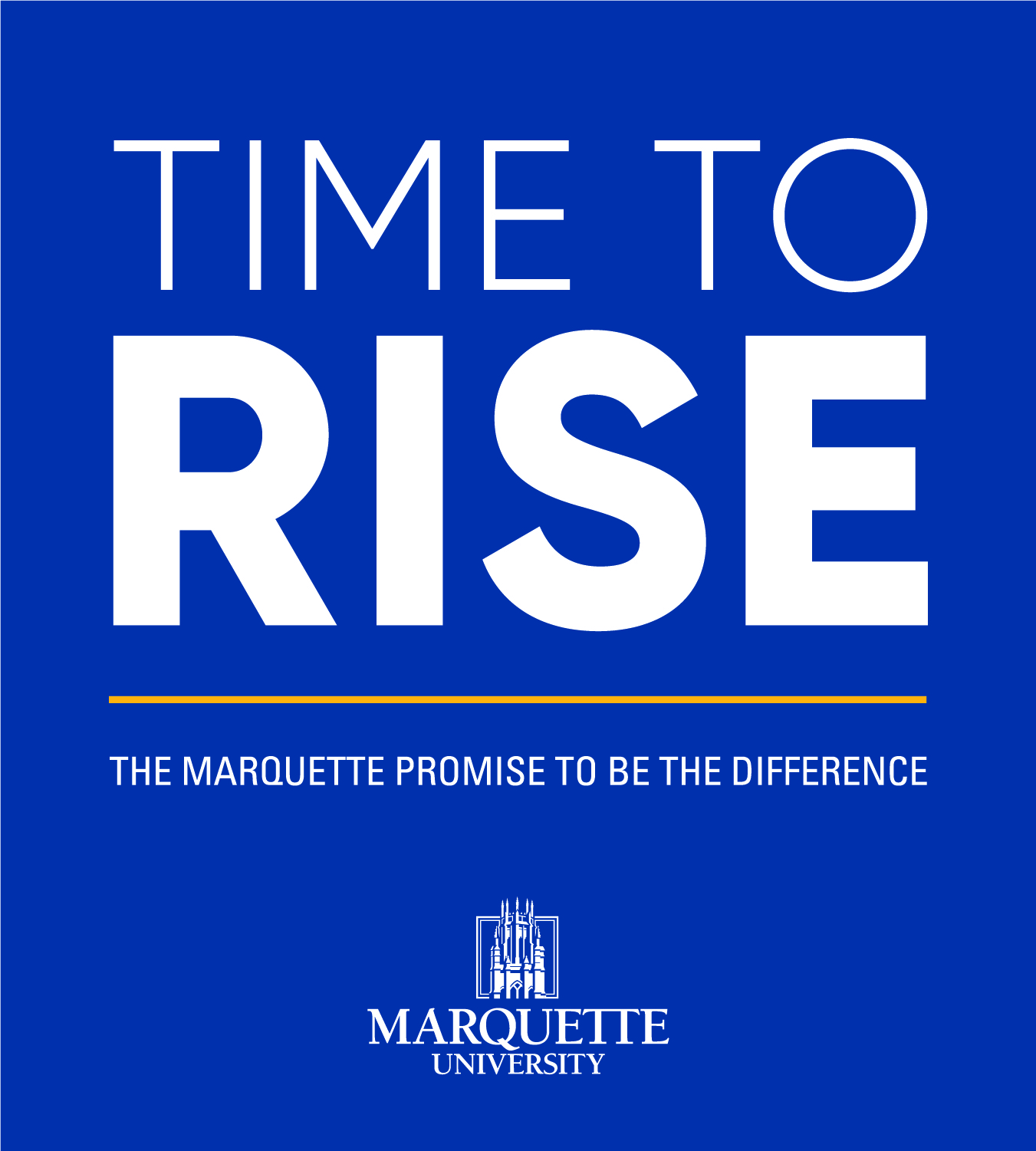 Apr 8th, 2021 by Marquette University
Time to Rise is largest comprehensive fundraising campaign in university history