Press Release
Marquette Law Professor Secunda earns prestigious Fulbright Award
Through original research and interviews, Secunda hopes to bring back valuable ideas to improve the 401(k) retirement system in the United States.
MILWAUKEE – Marquette University Law School Professor Paul M. Secunda has earned a Senior Fulbright Scholar Award, and will spend the Fall 2015 semester in Australia teaching and doing research focused on the country's national pension program.
Secunda, a professor of law and director of the Law School's labor and employment law program, will become a senior fellow at the Melbourne University Law School. He will teach courses and conduct research on the Australian Superannuation workplace pension system, which is widely considered to be a global benchmark for workplace pension programs.
Through original research and interviews, Secunda hopes to bring back valuable ideas to improve the 401(k) retirement system in the United States.
"I'm honored to receive a Fulbright Award, which will allow me to add an international and comparative perspective to the labor and employment law and benefits work I've done here at Marquette," Secunda said. "Through my research and teaching experiences in Australia, my goal is to bring back expertise that benefits our law students and the broader Milwaukee and Wisconsin communities."
Secunda, a nationally recognized expert on benefits and labor and employment law, is in his seventh year as a faculty member at Marquette. He is chair of the U.S. Department of Labor's 2015 Advisory Council on Employee Welfare and Pension Benefit Plans. U.S. Secretary of Labor Thomas E. Perez named Secunda to chair the council, which is commonly referred to as the ERISA Advisory Council and provides advice on policies and regulations affecting employee benefit plans governed by the Employee Retirement Income Security Act of 1974. Secunda has been a member of the 15-person council since January 2013 and served as its vice-chair in 2014.
He has written numerous books and articles on employee benefits law, labor and employment law, and education law, and is regularly sought out for his expertise by members of the local and national media. He has traveled to several countries to teach and do research, including England, Japan, France, Belgium, Sweden and Canada.
"We congratulate Professor Secunda on his Fulbright Award, and we look forward to his continued work on this important subject," said Joseph D. Kearney, dean and professor of law at Marquette University Law School. "His research is well aligned with the mission of Marquette University to explore issues of interest and importance to pressing public problems."
Secunda teaches several courses in the areas of employment and labor law and is the faculty adviser for the Marquette Law School Labor and Employment Law Society. He is a member of the American Law Institute and the National Academy of Social Insurance. Prior to teaching, Secunda practiced law in Philadelphia.
The Fulbright Program aims to increase mutual understanding between the people of the United States and of other countries, and it is the flagship international educational exchange program sponsored by the U.S. government. Fulbright alumni have become heads of state, judges, ambassadors, cabinet ministers, CEOs, and university presidents, as well as leading journalists, artists, scientists and teachers. They have been awarded 53 Nobel Prizes. Grants are made possible through funds appropriated annually by the U.S. Congress and, in many cases, by contributions from partner countries and the private sector.
Mentioned in This Press Release
Recent Press Releases by Marquette University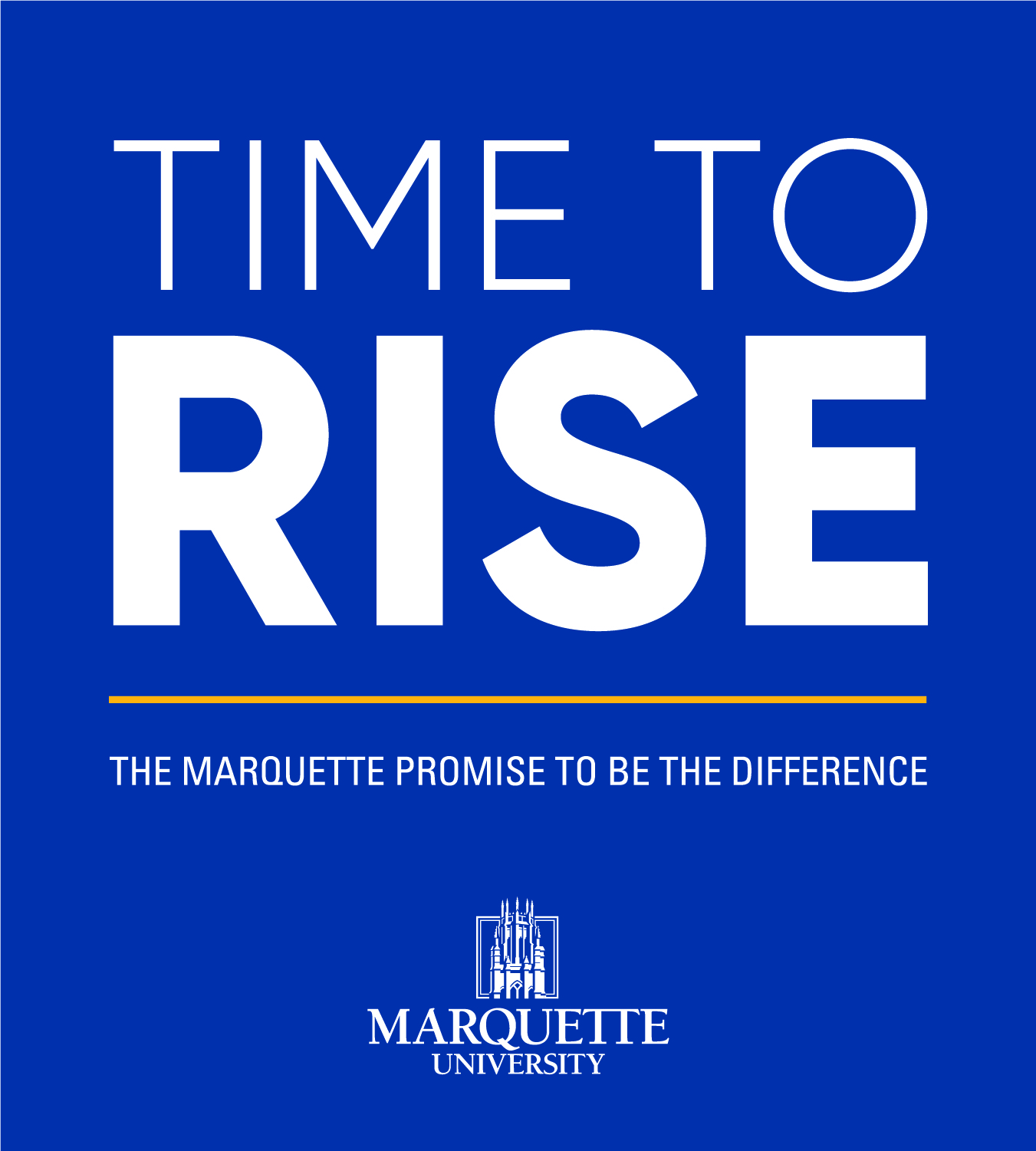 Apr 8th, 2021 by Marquette University
Time to Rise is largest comprehensive fundraising campaign in university history