Press Release
Marquette educational policy professor receives young scholar award
MILWAUKEE — Dr. Melissa Gibson, assistant professor of educational policy and leadership at Marquette University, is a recipient of the Helen Way Klingler Young Scholar Award.
Receiving the Young Scholar Award will allow Gibson to extend her research on justice-oriented schools.
Gibson's research focuses include justice-oriented pedagogy, democratic and multicultural social studies education, community work for educational justice, and urban school reform.
Through her work, Gibson seeks to break down barriers to equality and promote educational justice — an education that is structurally equitable, that affirms diverse identities and communities and that intentionally shifts power to historically marginalized groups.
Gibson explores how educators play a role in the social stratification and racial inequity that take place in the classroom.
"My work as a teacher educator in a predominantly white institution as well as my research in diverse schools have led me to investigate how, even in the presence of 'good intentions,' privilege and whiteness can hinder work for educational justice," she said.
Gibson's work uses applied social science research to propose pedagogical approaches to achieve educational justice. A successful result of this shifted ideology would be integrated and justice-oriented schools, or schools designed to attract diverse students.
"During the research semester, I plan to conduct additional case studies of other purposefully integrated, justice-oriented schools, outline and begin writing a book manuscript from my cross-case analysis of these collective data, and submit a proposal to target publishers," Gibson said.
The Way Klingler Young Scholar Awards support promising young scholars in critical stages of their careers with awards up to $32,000. The awards are intended to fund $2,000 in operating costs and to cover 50 percent of salary to afford the recipient a one-semester sabbatical.
Mentioned in This Press Release
Recent Press Releases by Marquette University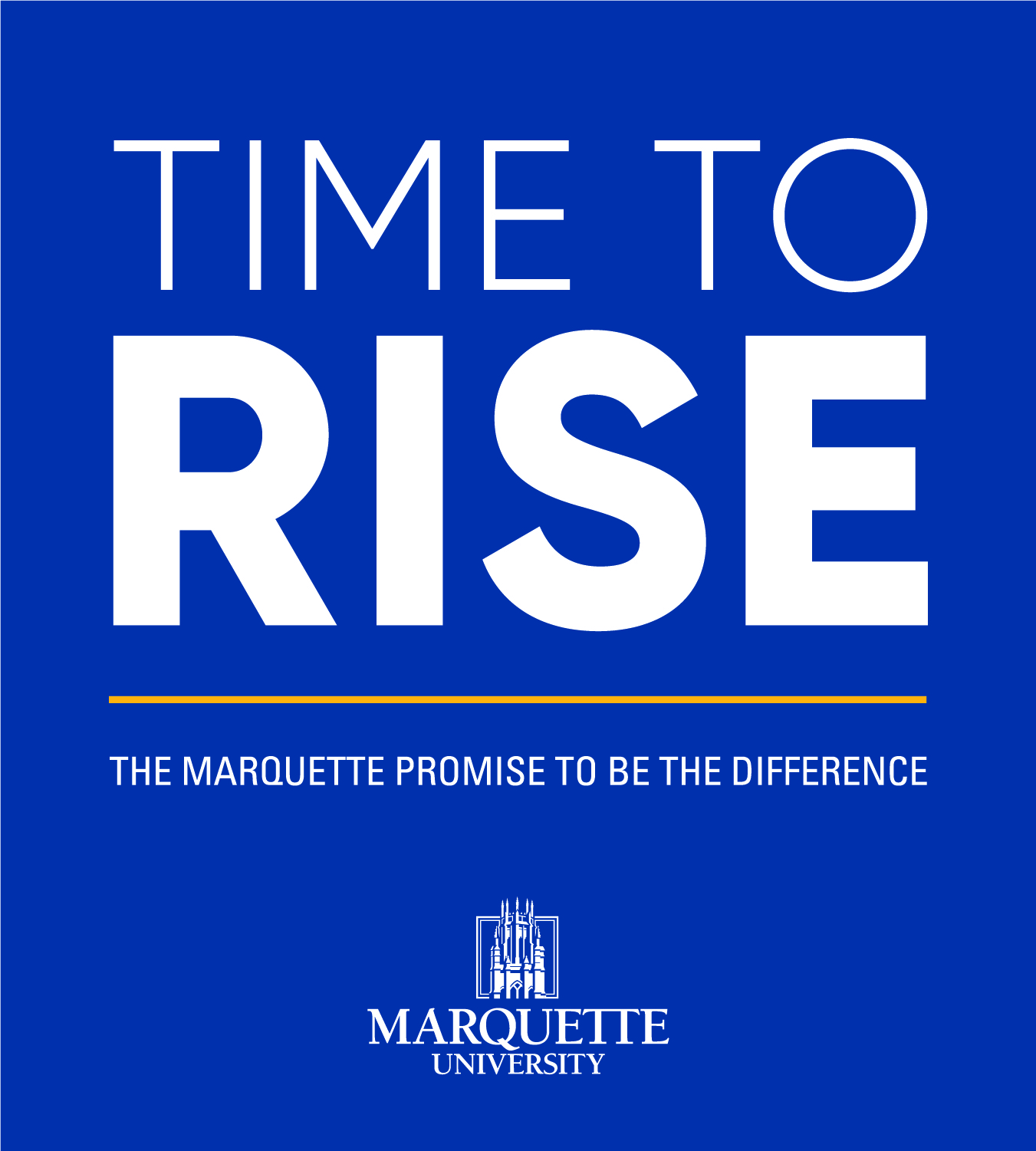 Apr 8th, 2021 by Marquette University
Time to Rise is largest comprehensive fundraising campaign in university history