Press Release
Make tracks to the crossroads of 6th & Canal for a memorable May at the Harley-Davidson Museum
Bike Nights and the free Thursday Night Concert Series return! Plus, find out how to score major deals with the Milwaukee Bucks playoff push!
Milwaukee, U.S.A. – May 7, 2019 – The unofficial kickoff to Milwaukee's summer season is just days away. That rumble in the distance means the Harley-Davidson Museum is getting set to kickstart the 2019 riding season with the return of Bike Night this Thursday!
But that's just the beginning of a season full of high-flying stunts, promotions that will bring a smile to Mom's face, special treats and events at MOTOR® Bar & Restaurant, and more this month. Plus, support the Bucks and save some bucks during the playoffs.
Finally, mark your calendars for Saturday, June 15, when the H-D Museum's special summer exhibit, "Daredevils: A Century of Spine-Tingling Spectacles," opens to the public. (Please note: Media previews are slated for Friday, June 14. Members of the press interested in arranging a tour or an appearance should email Tim McCormick for more details.)
#FEARTHEDEER
Support the Bucks. Save some bucks! The Harley-Davidson Museum is a proud partner and fan of the Milwaukee Bucks, and are hoping to cheer them on to their first championship since 1971. Show up in your Bucks gear at the crossroads of 6th & Canal and get into the H-D Museum for just $10. Kids can get in on the fun, too. Sport your Bango or Bucks gear to get children ages 5-17 into the Harley-Davidson Museum for just $5. Children under 5 are always free. This promotion runs during the 2019 playoffs for as long as the Bucks are competing in the 2019 playoffs. Go Bucks Go!
BIKE NIGHTS
Return May 9 and run all-summer long
5-9 p.m. every Thursday
It's time to kickstart the 2019 riding season! Summer vibes return to Milwaukee Thursday, May 9 with the H-D Museum™ Bike Night Concert Series powered by Budweiser® and Bulleit Bourbon. This week House of Harley-Davidson presents music from Bella Cain, the hottest Top 40 Country group in the area! Riding high after being named 2018 "Country Artist of the Year" by WAMI (Wisconsin Area Music Industry), Bella Cain sets the stage on fire with a high-energy, non-stop, in-your-face musical experience. Nashville ain't got nothing on Milwaukee when Bella Cain helps us usher in the 2019 Bike Night season – our favorite time of the year.
All bikes unite every Thursday at the Harley-Davidson Museum. Grab your bike (or whatever wheels you use). Join your fellow riders (and non-riders) for free live music from some of Milwaukee's favorite bands, fun and drool-worthy rolling sculptures. Enjoy food and drink specials inside and outside MOTOR Bar & Restaurant, including the Budweiser® Bike Night Koozie Special all-season long (koozies available at The Shop on the Museum campus) and Bulleit ® Bourbon Signature Cocktails.
Sign up for the H-D Museum Bike Night Loyalty Program, to receive a chance to win exclusive experiences, tours and more at the end of the season (for more details and the entertainment lineup, visit H-DMuseum.com).
May 16 – Jay Matthes Band
May 23 – Devil Met Contention
May 30 – Whiskeybelles
MOTHER'S DAY
Sunday, May 12, 9 a.m.-6 p.m.
Free H-D Museum admission for Mom (with a paid adult admission)! The Harley-Davidson Museum honors mothers and grandmothers by offering free admission on Mother's Day. Explore more than 115 years of Harley-Davidson history all while making memories of your own. Make a day of it and enjoy MOTOR Bar & Restaurant's Mother's Day Brunch and build-your-own bloody Mary bar. Plus, mothers and grandmothers can enjoy a complimentary mimosa (reservations recommended). Shoe Mom she's No. 1 with a trip to the world's only Harley-Davidson Museum.
ARMED FORCES DAY CELEBRATION
Saturday, May 18, 11 a.m.-3 p.m.
Join the Harley-Davidson Museum and active military and veterans from the Air Force, Army, Coast Guard, Marine Corps and Navy as we honor the brave individuals serving in the United States Armed Forces. Together with the Milwaukee Armed Services Committee and Iron Town Harley-Davidson, the H-D Museum invites everyone to show your support for our troops on Armed Forces Day. The celebration includes Gallery Talks, displays by all branches of the armed forces and the 17th Annual Support the Troops Ride. Begin the day at Iron Town H-D for a free pancake breakfast before rolling to the H-D Museum for a special Armed Forces Ceremony. The American Legion Band will be on hand to perform a stirring set of patriotic hymns and battle cries before Wisconsin's own RedHouse performs.
This year, the H-D Museum is proud to partner with Crown Royal for the Crown Royal Purple Bag Project. Crown Royal believes it's not what you have, it's what you give. So, when it comes to honoring America's service men and women, they want to do more than simply raise a glass. The Purple Bag Project creates care packages to be shipped to the most generous amongst us, our soldiers. In partnership with Packages From Home, national charity partner, packages are sent with thanks to our troops overseas.
SATURDAY H-D MUSEUM DEMO RIDES
May 18 – Sept. 28, 9 a.m.-4 p.m.
Demo Rides are now available at the world's only Harley-Davidson Museum! Visit the Museum campus Saturdays* from 9 a.m.-4 p.m. and throw a leg over a 2019 motorcycle to experience the fun and freedom that only a Harley-Davidson can deliver. Visitors with their motorcycle license will be able to choose from more than a dozen of the latest and greatest #FreedomMachines from Harley-Davidson, including Touring, Softail, Sportster and Street models. A pre-determined scenic route through the Menomonee Valley will give riders the chance to explore the Museum's surrounding neighborhoods.
• Demo Rides will run Saturdays from 9 a.m. – 4 p.m., weather dependent.
• Motorcycles available on a first-come, first-serve basis.
• Riders and passengers must be at least 18 years of age.
• Riders must hold a valid license with a motorcycle endorsement.
• All riders and passengers must wear a helmet, eye protection, shirt, long pants and closed toe shoes with heel strap. A limited selection of helmets, chaps and jackets will be available on site.
*Demo Rides will not be available on Saturday August 31, 2019.
TOUR OFFERINGS
Saturday 3 Pub Cruise (Saturdays, May 18 – Sept. 28)
Enjoy an afternoon pub cruise by boat and sample food and drinks from 3 great riverside locations on one of our captained vessels, either the Brew City Queen II (Red Boat) or Milwaukee Maiden II (Orange Boat). Our new Saturday stops include The Twisted Fisherman, MOTOR® Bar & Restaurant at the Harley-Davidson Museum®, and Riverfront Pizzeria Bar & Grill. Price includes boat cruise between all 3 locations and drink and appetizer tickets at each location.
Inside H-D: All-Day Experiences (May 15, June 7, June 26, July 5, July 31, August 2, August 14, Sept. 6 and Sept. 11)
The Inside H-D: All-Day Experience is an in-depth immersion into the world of Harley-Davidson. This guided tour kicks off in front of The Shed on the Harley-Davidson Museum® campus, where you'll learn about the humble beginnings of the world's most iconic motorcycle brand. Then it's time to go inside the Harley-Davidson Museum for an exclusive guided tour featuring new exhibit content and conversation with the Curatorial, Archives or Conservation professionals who are behind the engaging stories on display and behind-the-scenes at the Museum. After the tour, the group will head over to Harley-Davidson Corporate Headquarters located on Juneau Avenue – which is listed on the National Register of Historic Places. Lunch is served while employees from HDMC and the Harley-Davidson University will swap stories and provide a glimpse of the inner workings of H-D.  Upon returning to the Museum, tour participants are invited to enjoy a special discount for The Shop at the H-D Museum™, where you'll find unique clothes and merchandise found nowhere else. The day concludes with happy hour at MOTOR® Bar & Restaurant.
Bikes Brats & Beer Tour (Thursdays at 3 p.m. and Sundays at 10 a.m., through August 29)
Get an authentic taste of American history and culture on Harley-Davidson Museum's Bikes Brats & Beer Tour, offered in partnership with Milwaukee Food & City Tours®.
The 3 1/2-hour excursion begins with a guided H-D Museum tour, highlighting Harley-Davidson's journey from backyard shed start-up to iconic global brand. Next, you'll board the tour bus for a close-up look at Milwaukee's legendary beer- and sausage-making heritage, traveling through the Menomonee and Miller Valleys and downtown Milwaukee.
Highlights Tour (Saturdays and Sundays at 11 a.m. and 2 p.m.)
Our Visitor Experience Associates offer an engaging guided tour, "Journey through the History of Harley-Davidson." This tour is available on Saturdays and Sundays at 11 a.m. and 2 p.m. and lasts approximately 45 minutes and is sure to get your gears turning. For groups of 12 or more, please call 414-287-2799 or email groups@h-dmuseum.com for more information or to book your Highlights Tour. Learn more about our Group Tours offerings by visiting https://www.harley-davidson.com/us/en/museum/visit/group-tours.html.
Save the Dates:
"Daredevils: A Century of Spine-Tingling Spectacles," June 15-Sept. 8, 2019, special summer exhibit.
Daredevils have thrilled audiences for centuries. What began with horse trick riders in circuses inspired new generations of entertainers on bicycles, motorcycles and cars. From touring thrill shows to Hollywood movie stunt work, the exhibit celebrates the exciting history of these death-defying performers. (Please note: Media previews are slated for June 14. Members of the press interested in arranging a tour or an appearance should email Tim McCormick for more details.)
2nd Annual Ride with Pride, June 8 at 10 a.m.
Wild Ones: Vintage Motorcycle Rally, July 13, 9 a.m.-4 p.m.
About the Harley-Davidson Museum
A walk through the Harley-Davidson Museum® is a walk through the history of America. With an unrivaled collection of Harley-Davidson® motorcycles and memorabilia, a 20-acre, park-like campus, and a calendar full of activities, the H-D Museum™ is one of Milwaukee's top tourist destinations for visitors from around the globe. A visit to the H-D Museum™ is an experience that will stay with you for a lifetime. Make your plans to visit the Harley-Davidson Museum® at H-DMuseum.com.
Mentioned in This Press Release
Recent Press Releases by Harley-Davidson Museum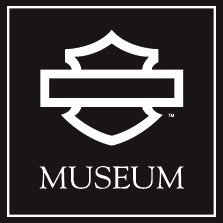 May 3rd, 2022 by Harley-Davidson Museum
Bike Nights and Saturday demos return, Mother's Day celebrations, new displays and so much more coming to the crossroads of 6th & Canal this month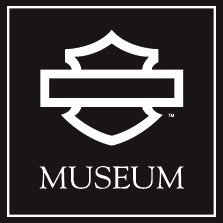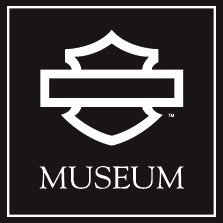 Mar 3rd, 2022 by Harley-Davidson Museum
Kickstart March with the official Mama Tried Pre-Party and keep the throttle open.