Press Release
Lowlands Group Announces June Events and New Patio Performance Series
Restaurants celebrate Bay View Gallery Night, Father's Day and more with events and food/drink specials.
Milwaukee, WI – May 30, 2018 – This June, Lowlands Group invites Milwaukeeans to welcome the start of summer with a full spread of exciting events. From a new performance series at Café Hollander – Downer, to a "Sex and the City"-themed Ladies Night Out, Lowlands Group offers something for everyone in this upcoming lineup.
For the first time ever, Café Hollander – Downer will celebrate summer with a Patio Performance Series, presented by Bofferding, featuring food and drink specials, and live acoustic music. The series kicks off June 20 with performer Evan Christian, and takes place every Wednesday through August 29, with the exception of July 4. Specials include $4 exclusive rosé, cider and beer pours on the patio from 4:30–7 p.m. Music starts at 5 p.m.
Bay View Gallery Night Employee Showcase
Friday, June 1, 5–10 p.m.
Café Centraal will celebrate Lowlands Group's own amazing creatives in honor of Bay View Gallery Night. The restaurant will showcase artists, makers and performers of all kinds, all evening long.
"Sex and the City" on Downer Ladies Night Out
Friday, June 8, 8 a.m.–10 p.m.
Twenty years later, the legacy of four New York socialites navigating relationships, careers and self-discovery still stands strong. Café Hollander – Downer will celebrate women and friendship in this "Sex and the City"-themed event as a tribute to the 20th anniversary of the series premiere. This "Sex and the City"-themed Ladies Night Out will feature deliciously unique specials inspired by the TV series.
Biers of the World (Cup!) Bierklasse
Thursday, June 14, 7–10 p.m.
Lowlands Group will celebrate the most delicious part of the World Cup—the beers! In this fun and interactive Bierklasse at Café Bavaria, participants will taste seven beers from all over the world, each brewed by an official sponsor of its country of origin's futball team. Tickets may be purchased online in advance at biersoftheworldcupbierklasse.eventbrite.com and make for a perfect Father's Day gift.
Sunday, June 17, 8 a.m.–10 p.m.
This Father's Day, dads get one free Lowlands Brewing Collaborative beer when they visit a Lowlands Grand Café, any time, day or night.
For a full lineup of upcoming Lowlands Group events, visit www.lowlandsgroup.com/thelowdown.
About Lowlands Group
Lowlands Group owns and operates eight grand cafés in Wisconsin including: Café Benelux, Café Bavaria, and Café Centraal, as well as five Café Hollanders located on Downer Avenue, the Village in Wauwatosa, Hilldale in Madison, Mequon and Brookfield. It's European-inspired Cafés feature from-scratch cooking and an impressive selection of craft and Belgian beers. The company prides itself in its passion for cycling, bringing neighborhoods together and giving back to the community. More information can be found at lowlandsgroup.com.
The group also operates the Lowlands Brewing Collaborative; a celebration of beer culture that brings the world's best brewers together to create unique beers available exclusively at the Lowlands Grand Cafés. Learn more at lowlandsbrewing.com.
Mentioned in This Press Release
Recent Press Releases by Lowlands Group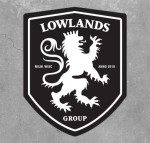 Jul 29th, 2020 by Lowlands Group
Unique and unexpected menu offerings can be found throughout the day at Lowlands Group's Buckatabon Tavern & Supper Club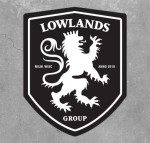 Oct 24th, 2019 by Lowlands Group
Both a continued collaboration with Belgium's Brouwerij Van Steenberge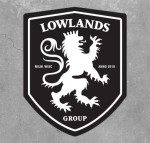 Oct 16th, 2019 by Lowlands Group
The Buckatabon still on track to open early 2020.